May 2021 Graduate Spotlight: Sara Bowen-Isaac
Emergency Management and Disaster Science student, and soon-to-be graduate shares her experience of why UNO, the College of Public Affairs and Community Service, and Emergency Management were the perfect choice for her undergraduate career.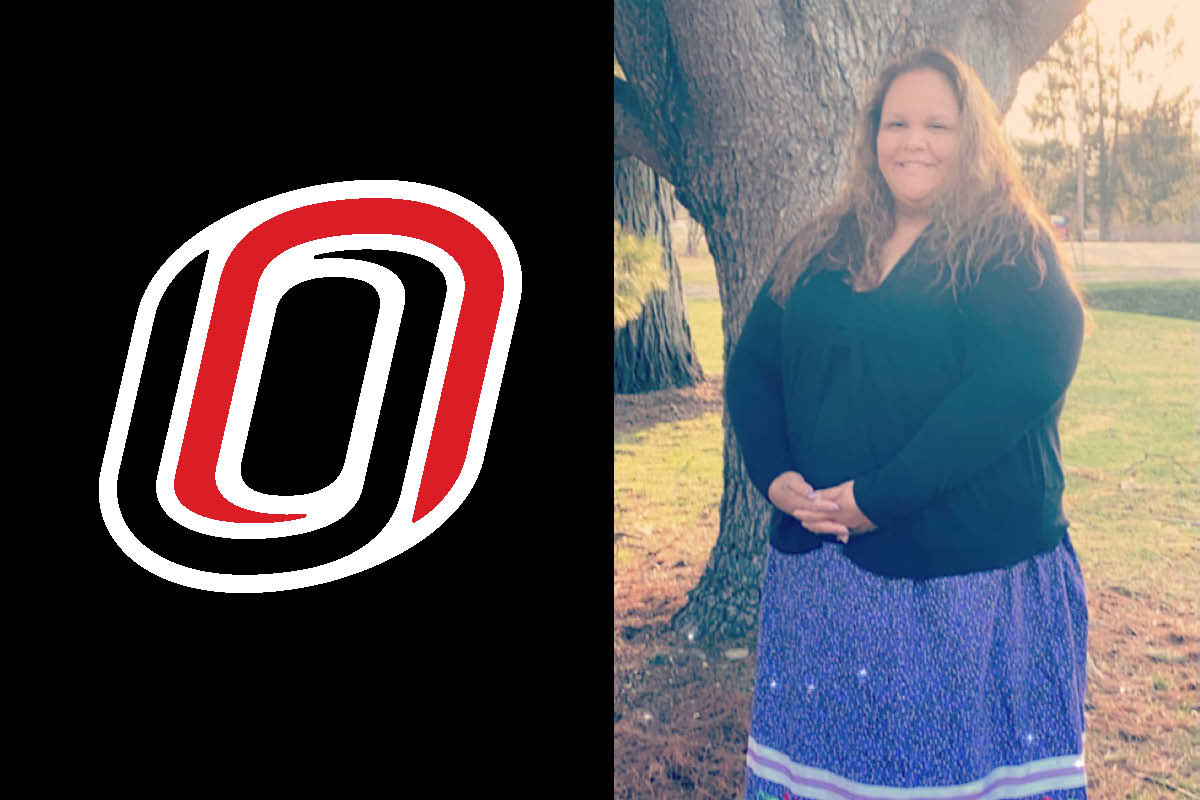 Meet Sara Bowen-Isaac, a May 2021 recipient of a Bachelor of Science in Emergency Management with concentrations and minors in Tribal Management and Emergency Services and Criminology and Criminal Justice. Sara also earned a certificate in Tribal Management and Emergency Services.
Armed with her bachelor's and certificate, Sara plans to start applying for positions working with the Emergency Management department for the Seneca Nation.
Tell us about your experience as a totally online student the Emergency Management and the Tribal Management and Emergency Services programs?
My experience was amazing. Even when COVID hit and everyone at UNO had to switch over to totally online the instructors still worked through the required topics and were available at any time. Everything that I could have learned in a traditional classroom I feel I learned online. I enjoyed getting my degree online and would recommend to anyone.
What was most beneficial to you about your Emergency Management degree?
Having the Emergency Management degree and the certificate opened the door for more opportunities in the Emergency Management field. This concentration covered many topics including the history and legal issues for tribal emergency management.
How will your Emergency Management degree benefit you in your career?
This degree will benefit my career by giving me the skills and knowledge I need to better understand the process for different phases of the emergency cycle. Having the education and experience from being an EMT has prepared me for the career I chose.
What did you enjoy most during your time in the Emergency Management program?
I enjoyed working with the instructors so very much! Each of them was a wealth of knowledge and it was reassuring to know that we could reach out to them at any time.
What was your favorite aspect of the Emergency Management program?
The Emergency Management program was amazing!! Right from the beginning my Advisor, Lyndsey Rice, was right there. I thought that I was going to have to wait until the Fall semester to start classes, but she had me scheduled to start the very next week. As I progressed through the classes, she brought up the Certificate program and I was extremely interested. She has been an amazing part of my educational journey here at UNO. The faculty and staff have been amazing as well. I was never afraid to ask a question or ask for more clarification on any subject. When COVID hit and everyone who attends UNO had to switch to online, but it did not affect my courses too much. It was my instructors that had adjust from doing in person to totally online. They were amazing during this change and kept up with all assignments and syllabuses without missing a beat.
What was your favorite Emergency Management class and why?
There was not one class that I favored more than the next. Each course I enrolled in covered different areas of Emergency Management and gave an amazing insight to the different areas of Emergency Management.
What advice do you have for students considering the field of Emergency Management?
My advice for those who are considering this field of work is to just go for it. This field makes you use your critical thinking skills to plan for complex situations and the result is rewarding, knowing that you helped your community survive and rebuild after a disaster.
Sara also gave a special shout out to the Emergency Management and Disaster Science:
Getting to know your instructors can be hard during a semester, especially when classes are totally online. Through my journey at UNO there have been a few staff and faculty members that have been more than amazing to me. Dr. Thomas Jamieson was easy to talk with and when I had a question, he would take the time to explain and make sure that I completely understood the topic. Jordan Zendejas is full of knowledge when it comes to the legal history of indigenous peoples and emergency management. Her classes and information were easy to follow. Her recorded lectures were full of information that made me want to keep digging deeper into the history. Lyndsey Rice was by far the best advisor any college student could ask for. It did not matter what the question was or what she had going on, she was always there to listen and to offer guidance and help. She was a huge part in my journey here at UNO and I am forever grateful for her.
Interested in learning more about UNO's Emergency Management and Disaster Science or Tribal Management and Emergency Services programs? Check out our New Students page.