Welcome to Emergency Management and Disaster Science
Are you interested in an important, dynamic, and rewarding career in Emergency Management?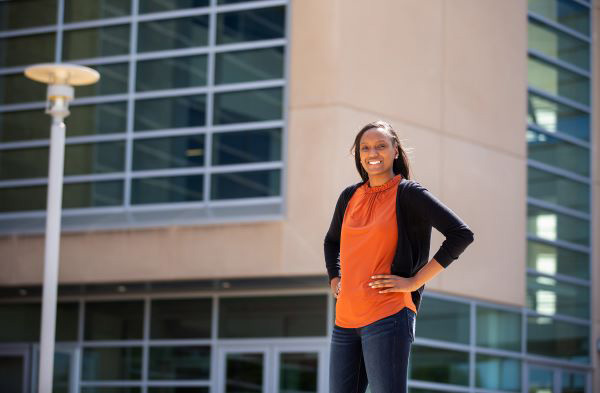 Emergency Management is the profession of individuals who focus on helping communities prior to, during, and following natural and manmade disasters to minimize risk and vulnerability.

Students pursuing an Emergency Management degree at UNO learn about preparing for, mitigating against, responding to, and recovering from the many disasters affecting our world today. Student engage in an all hazards approach to Emergency Management while also obtaining focus areas by choosing two of our 16 concentration areas. Graduates from our program are ready to take on careers in the public, nonprofit, and private sectors.
The Bachelor of Science in Emergency Management is a 120 credit hour program designed to meet the needs of traditional students, transfer students, working professionals, students in the military, and students located around the world by providing education access and flexibility in an on-campus and/or online format.
For more information on the programs offered, please click:
Meet Emergency Management Faculty and Staff to learn more about what makes our program so appealing!
Careers in Emergency Management
Careers in Emergency Management have a bright outlook with faster than average projected growth as well as a median salary of nearly $75,000 per year, according to O*NET OnLine.
Careers in this field are growing because not only are we experiencing more disasters globally, but their intensity and un-seasonality has shifted resulting in increased human, environmental, and structural devastation. Some factors that contribute to this include climate change hazards, globalization, the number of people who live in disaster-prone areas, as well as intentional and unintentional human practices.
UNO's Emergency Management degree prepares you for careers in the Public, Private, and Nonprofit Sectors. Our all-hazards approach and the variety of concentration areas offered allow you to focus on an Emergency Management career of your choice.
For more information on Emergency Management Careers visit Internships and Careers.
Ready to take the next step?
Connect your future academic advisor today.
Appointments can be phone, email, or zoom.
If you are a transfer student, it is beneficial to email unofficial transcripts to the advisor prior to your appointment.
Visit Emergency Management and Disaster Science Academic Advising
Ready to Apply?
We've got you covered! Take your career to the next level with a degree in Emergency Management. Apply now.
Still need a bit more information?