COVID Through the Eyes of the Public Servant: Emergency Management
Hear from public servant experts within the UNO College of Public Affairs and Community Service as we continue to learn, pivot, and move past COVID in our public-facing fields.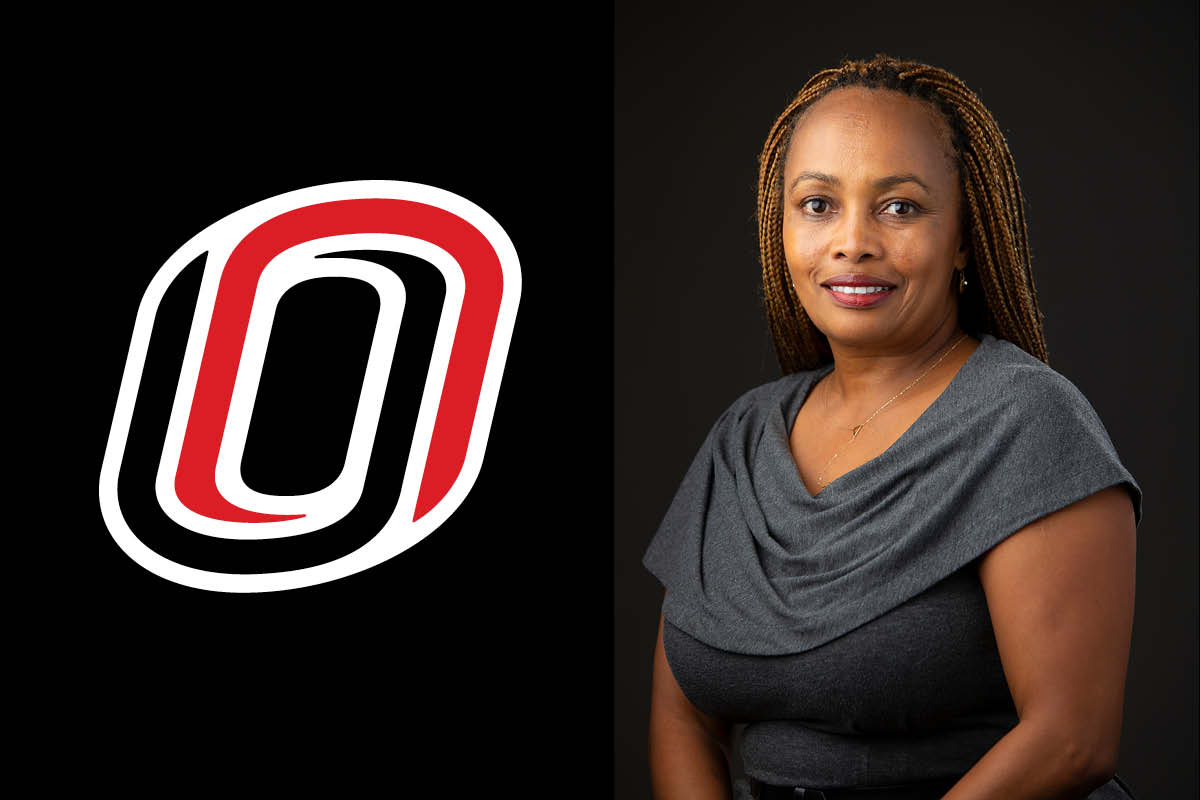 COVID has made its mark on history. With our lives changing so drastically in a matter of moments, there is no doubt a significant and lasting impact to public service has been made.
This COVID Through the Eyes of the Public Servant features Dr. Njoki Mwarumba, Assistant Professor of UNO's Emergency Management and Disaster Science. Learn of her perspective as we work through COVID its many impacts on the field of Emergency Management.
What implications did COVID have on the field of emergency management?
Emergency management (EM) professionals initially had significant rates of infection due to the physically centralized working model in an Emergency Operations Center (EOC). They had to rethink service delivery and decision-making processes. De-centralizing work functions, telecommuting and phased in office teams were adopted to keep functions going.
Emergency management as a profession is quite dependent on a political environment supportive of mitigation and preparedness for successful response and recovery. With COVID-19 and the challenges of resource (PPE, personnel), supply chain impediments, social-political unrest, etc. EM response mode - dependent on a national response framework - has had to re-structure and straddle potentially volatile situations.
Another important topic to the field of emergency management was rethinking seasonal disaster management in a pandemic. "Management of 'regular' seasonal disasters has had to continue within a pandemic. Historical operational models have had to adapt to a minimal human contact model. For example, the wildfires in 2020 in California: response team management and operations had to shift from a central camp approach to smaller groups operations," shares Dr. Mwarumba.
Historically, the community has physically rallied for preparedness and response. We are having to rethink and support ongoing preparedness and response with very limited physical engagement and increased non-physical collective support.
In addition, Mwarumba shares that volunteers are sparse, as those most vulnerable to the effects of COVID-19, think about the elderly, may not be able to help due to increased vigilance and isolation. This has resulted in a very limited volunteer base nationwide.
Do you have any thoughts on the emergency management and preparedness that needed to take place with OPS now being back in session?
Re-opening of schools is possible, within very specific considerations for the health of staff, teachers, and students. Cohesive, science-based information is part of a larger national strategy. Resource support for PPE, testing, retrofitting of classrooms, etc., is necessary in the form of funding and personnel. Specific, actionable measures should be taken for staff, teachers, students, and families that cannot adhere to public health measures. Vaccine priority for teachers, staff, and administrative staff. Measures should also be in place for addressing vaccine hesitancy and anti-vaccination teaching or staff members. Very important to how any school re-opening occurs is the reality of the new coronavirus variants. Depending on the occurring variant, some are more transmissible, have more severe outcomes, and may also not be 'treatable' with current vaccines.
Do you have any advice for current UNO students or future high school students who may be unsure of a career in emergency management post-COVID?
Emergency Management is the profession involved in preparing for, and coordinating response to major events like tornados, earthquakes, fires, hurricanes, flooding, pandemics, cybersecurity attacks, terrorist attacks, infrastructure failures, etc. Emergency managers work with fellow emergency managers from local, tribal, state, federal and international agencies, and the private sector to mitigate and prepare for major disasters, as well as participate in supporting recovery. The work is focused on helping people prepare for disasters at the family level as well as at community and institutional levels. The work is very diverse and extends beyond disaster response. It is a profession that is very important for supporting families and communities before, during, and after disasters. The role of emergency managers during COVID-19 will include working alongside healthcare providers in various capacities by organizing points of vaccine distribution, as well as preparing for the 'regular' disasters such as winter storms, flooding, tornadoes, and the like.
Emergency Management as a college major is available at the undergraduate, master, and doctorate levels. UNO's undergraduate population has the option of earning a greater understanding of the field via the bachelor's degree, minor, and certificate offerings. UNO is also the proud home to the only Tribal Management and Emergency Services Program nationally. Emergency Management scholarship is central to understanding the history, current practice, policies, research, and organizing principles of disaster management.
Given the global challenge with the pandemic response, Emergency managers will be integral in supporting ongoing response as well as recovery from COVID-19, as well as preparing us all for future challenges which are inescapable but can be met with resilience.