Have Questions? Our Aviation Institute Faculty Expert has Answers!
Did you know it takes longer to fly from east to west on an airplane? Our resident faculty expert from the UNO Aviation Institute has the answer.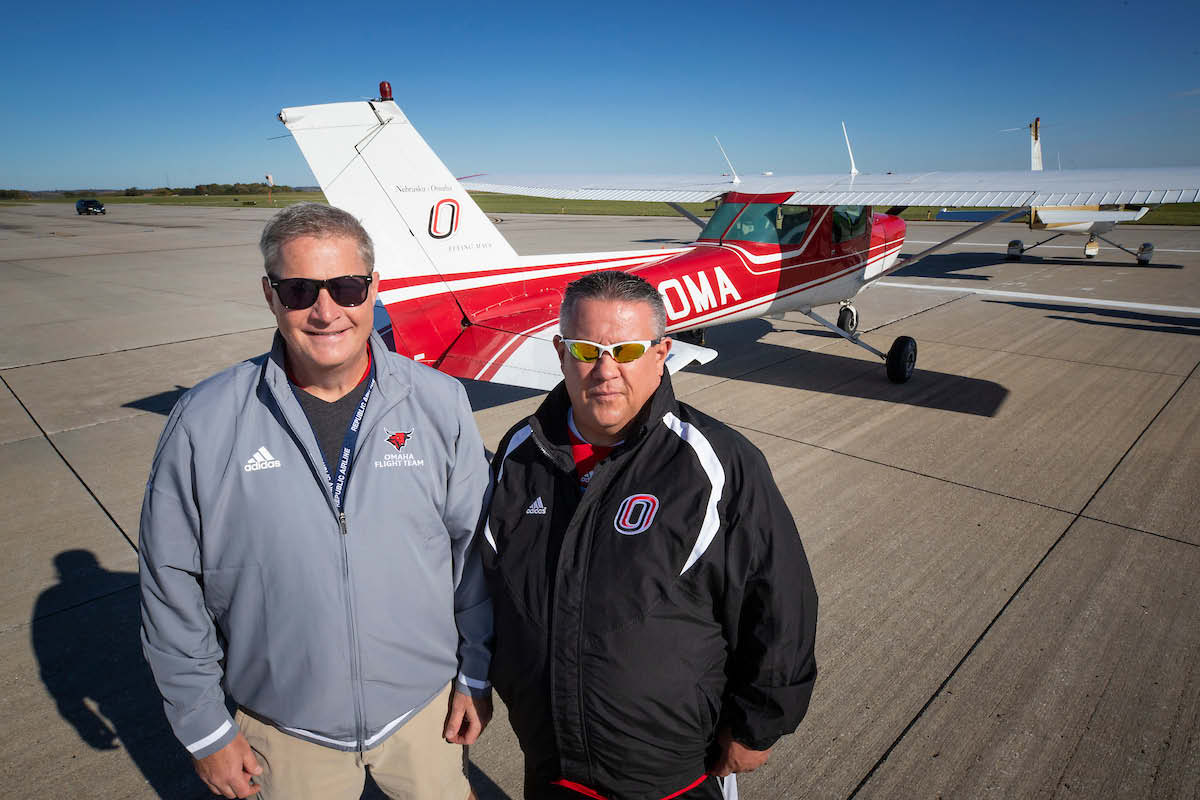 Who knew? Apparently, it takes longer to fly from the east to the west in an airplane. Find out why from Skip Bailey, Flight Training Coordinator of the Aviation Institute within the UNO College of Public Affairs and Community Service.
Catch the latest publication: Why Does it Take Longer to Fly from East to West on an Airplane.
Bailey's latest publication was recently published in an article in The Conversation. The article has been picked up by the Houston Chronicle, Yahoo News, the San Antonio Express-News, and other media outlets nationwide.
About Skip Bailey
Learn more about Skip and his many contributions to the UNO Aviation Institute.
UNO Aviation Institute
UNO is home to one of the nation's best-kept secrets in the sky: its Aviation Institute. Since its inception in 1990, the institute has soared to great heights, offering students flight instruction and education in the many other facets of aviation such as air traffic control, airport management, ground operations and security.
We offer:
A Bachelor of Science in Aviation, with concentrations in Air Transport Administration, Professional Flight or Unmanned Aircraft Systems.
A Bachelor of Multidisciplinary Studies with a concentration in Aviation Studies in conjunction with the Division of Continuing Studies.
A Minor in Aviation for UNO students who wish to complement their major coursework.
How far can you soar with a degree in aviation? The faculty, students and graduates of the Aviation Institute will tell you—the sky's not even the limit.