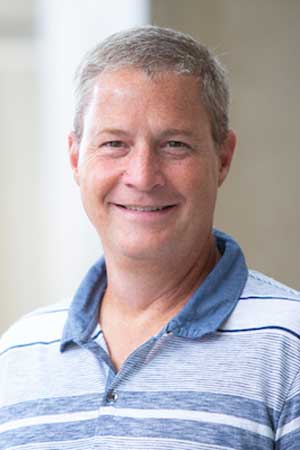 Skip Bailey
Flight Training Coordinator
Aviation Institute
---
email:
office phone:
fax:
fax
area of focus:
Mr. Bailey is the Flight Training Coordinator and an Instructor for the Aviation Institute
Additional Information
Lowell "Skip" Bailey
Skip Bailey is the Flight Training Coordinator for the Aviation Institute. His duties include instruction of all pilot certification courses, mentoring and supervision of flight students and managing the contract flight instructors. He has taught Human Factors in Aviation, Advanced Air Transport Operations, Private Pilot Theory and Advanced Aircraft Systems. Additionally, he is tasked with continuing to improve the safety, quality, competence, and professionalism of UNO flight students. Skip has a bachelor's degree in Public Affairs with a concentration in Criminal Justice from Indiana University and a master's degree in Criminal Justice from the University of South Carolina. Prior to working at UNO, Skip was a pilot in the United States Air Force. He retired as a Lieutenant Colonel in May of 2016 after 25 years of service with over 5,200 flight hours in the KC-135, EC-135, KC-10, and E-4B. He holds an ATP Certificate with several type ratings, as well as a CFII and MEI. Skip has a number of interests in addition to aviation including golf, running, music, watching college basketball and spending time with his wife, Sherry and their three children, Nick, Beth, and Tori.