Department of Gerontology
The Department of Gerontology is located in the College of Public Affairs and Community Service (CPACS) building on the University of Nebraska Omaha (UNO) Dodge Street campus.
The CPACS building can be found just east of the Barbara Weitz Community Engagement Center on Maverick Plaza. The Gerontology office is upstairs in room 211.
The business hours of the Department of Gerontology are Monday-Friday, 8 A.M. - 5 P.M. Please call the office with any questions at 402.554.2272.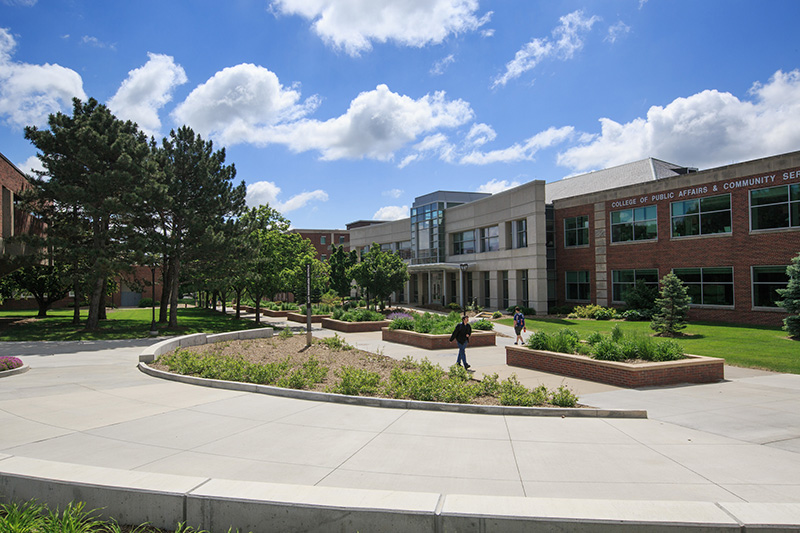 Parking on the UNO Campus
UNO buildings and maps website includes visitor transportation and individual campus shuttle routes, campus parking, restroom areas, and all-campus shuttle routes.