ACM SIGITE 21st Annual Conference on IT Education Announces Keynote Speakers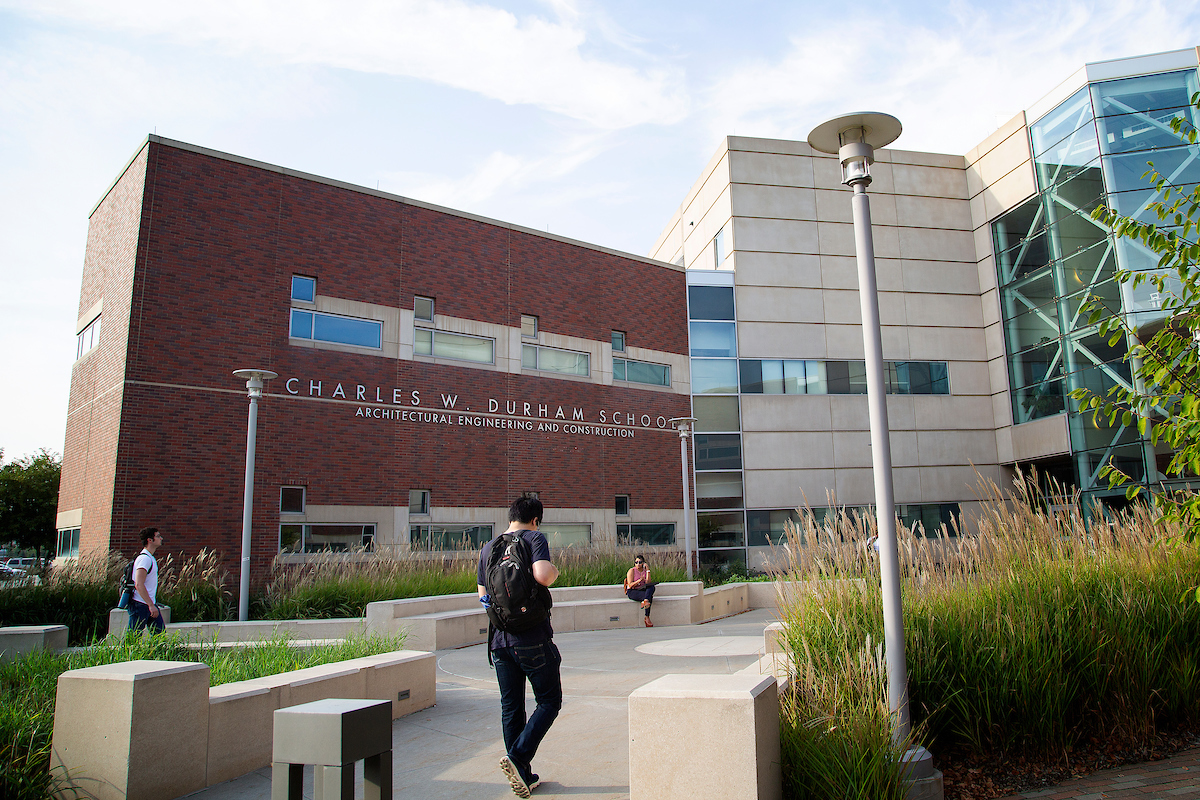 The University of Nebraska at Omaha (UNO) will be the center of the IT education world this week as it virtually hosts a conference dedicated to innovation and research in IT education.
The ACM SIGITE Annual Conference on IT Education (October 7 – 9th, 2020) has announced the Keynote Speakers for the 21st annual conference, focusing on IT education and best practices. Due to the COVID-19 pandemic, the 2020 conference will be held virtually and is hosted by the UNO College of Information Science and Technology (IS&T). This is the first time Omaha has been selected to host the conference.
We're proud to welcome talks from over 100 authors, located around the world. The ability to bring a global perspective to a singular conference on IT education is truly a unique opportunity.
- Harvey Siy
"We're pleased to welcome an exciting line-up of speakers for our virtual event. Steve Kaniewski, who serves as president and CEO of Valmont Industries, Inc. will be bringing his perspective on 'Leading with Curiosity, Passion and Integrity.' Maria Telleria, Ph.D., co-founder of Canvas, has a unique life path and will speak about 'Building Machines that Empower Humans: How a Purpose Guided my Career Rather than a Plan.' And we're thrilled to welcome Lecia Barker, Ph.D., a senior research scientist with the National Center for Women & Information Technology will talk about 'Systemic Change in IT Education: Frameworks and Stories from the Field,'" said Deepak Khazanchi, Ph.D., associate dean of the college and SIGITE Annual Conference 2020 General Chair.
The ACM SIGITE Conference is divided into several tracks, from Big Ideas in IT Education, presenting research works in progress, and a COVID-19 special session. Conference organizers will also be hosting Virtual Networking Breaks and Conference Supporters will host Spotlight sessions. The conference program can be viewed at the conference website here: https://www.unomaha.edu/college-of-information-science-and-technology/sigite2020/program/conference-program.php
"We have a wide range of presentations including sessions on COVID-19 related educational topics, a panel discussion on diversity in the IT workforce, research papers and posters on a variety of topics in IT, and much more that will speak to anyone who is involved in the IT profession or IT education" said Harvey Siy, Ph.D., professor of computer science at UNO and program co-chair of the conference. "We're excited to welcome talks from over 100 authors, located around the world. The ability to bring a global perspective to IT education is truly a unique opportunity."
The U.S. Bureau of Labor Statistics project that information technology occupations are projected to grow 11 percent from 2019 to 2029, adding 531,200 new jobs. Because of this demand, focus on computer science education in our K – 12 schools is more important than ever. As school systems across the country pivot to remote learning, the ACM SIGITE Annual Conference hopes to deliver practical computer science education ideas to educators to use in their current curriculum.
The conference will be offered virtually via Whova. Thanks to corporate sponsorships, community college and K-12 instructors are offered free registration and $10 registration for graduate students and research scholars.
---
Supporters
Sponsors for the ACM SIGITE 21st Annual Conference can be found here: https://www.unomaha.edu/college-of-information-science-and-technology/sigite2020/supporters/our-supporters.php
Platinum, Silver, and Academic supporters are:  
Platinum: Nebraska Tech Collaborative, Union Pacific
Silver: BlueCross BlueShield Nebraska, Conagra Brands
Academic Sponsors: UNO and Creighton University Heider School of Business
Registration for the conference is located here: https://www.unomaha.edu/college-of-information-science-and-technology/sigite2020/attendees/registration.php
---
Keynote Speakers
Full bios of the keynote speakers are below:
Steve Kaniewski serves as President and CEO of Valmont Industries, Inc. In his role, Steve is responsible for day to day operations for the company's four operating segments. Valmont operates with 87 manufacturing facilities in 22 countries and 9,800 employees and has been in the international markets for more than five decades. Steve has been with Valmont since 2010. Prior to his current role, Steve also served as the President and Chief Operating Officer, Group President of Valmont's Utility Segment, Vice President of Global Operations for the Irrigation Segment, and Vice President of Information Technology.
In addition to his work at Valmont, Steve currently serves as a Member of the Board of Directors and the Executive Board Committee for the United Way of the Midlands and as Chairman Emeritus of the Board for the AIM Institute where he has served since 2011. The AIM Institute in Omaha is a nonprofit organization dedicated to building vibrant communities through technology. Steve also served on the Board of Advisors for the University of Nebraska at Omaha's College of Information Science and Technology from 2010-2013.
Steve is a native of Philadelphia, Pennsylvania and is a graduate of Santa Clara University in California.  
Canvas Co-Founder and CTO Dr. Maria Telleria brings her vision, values, and Ph.D. from MIT to bear on a construction industry in need of reinvention. Maria grew up in Mexico until she was 14, when her immediate family moved about an hour north of Detroit to Lake Orion, Michigan, where her father sold tools for the auto industry. Being around factory plants while growing up deepened her interest in the field and commitment to be an engineer. Once at MIT as an undergraduate, Maria knew mechanical engineering was her calling even though it was initially a step back from the tangible into the theoretical. Ultimately, she wanted to build things, and constantly questioned why difficult and often dangerous tasks were still being done by people. Maria stayed at MIT for a Ph.D., with her work focusing on centimeter-scale robotics (tools that can get into small places) and "no barcode" machines (inexpensive, low-energy use robotics feasible for one-time use). The DARPA-funded work was a collaboration between MIT and Boston Dynamics, which is where one of her future Canvas co-founders, Kevin Albert, was stationed.
Maria's company, Canvas, is developing an industrial robot for applications in the construction industry to free workers from repetitive, physically taxing, and dangerous tasks. The company was incubated at Otherlab, an accelerator specializing in advanced manufacturing, energy, robotics, and software and hardware interfaces.
Dr. Lecia Barker is a Senior Research Scientist for the National Center for Women & Information Technology and Associate Professor in the Department of Information Science at the University of Colorado Boulder. Lecia conducts research in attracting, retaining, and advancing groups underrepresented in professional computing careers. Her studies focus on the structures that shape individuals' choices to pursue or avoid technical education and careers by understanding issues such as social climate, identity/belonging, faculty adoption of teaching and curricular practices, and sustainable organizational change. She also designs programmatic interventions to advance women's meaningful participation in computing from secondary through graduate education. 
Liecia will speak about NCWIT's systemic change approach to diversifying information technology education at all levels, from K-12 through graduate programs. Systemic change assumes that girls and women are not deficient and that piecemeal efforts are insufficient. Instead, change leaders should identify the social and cultural structures in place that can be modified to accomplish their gender diversity goals. A systemic change approach improves the climate for all students using research-based strategies. This talk will overview the research-based systemic change frameworks NCWIT uses at each level of education and highlight success stories of NCWIT members.
---
About ACM SIGITE
SIGITE is the Association for Computing Machinery's Special Interest Group on Information Technology Education. Our members include information technology faculty (teachers and researchers), students, and industry professionals. SIGITE's mission is to provide a forum for the interaction of practitioners, educators, and others in the field of Information Technology (IT) to exchange ideas and engage in activities that advance the knowledge of its members. With over 400 members worldwide, SIGITE is driving the articulation, promotion, and dissemination of the computing discipline of Information Technology. The organization has created a model undergraduate curriculum and helped create accreditation guidelines for IT programs, and is now defining and promoting IT research.
SIGITE website: http://sigite.org
ACM website: http://acm.org
Media Contact
If you have a story idea, news tip or inquiry please contact:
Amanda Rucker, Communication Specialist, College of Information Science & Technology
arucker@unomaha.edu • 402.554.2070