Dr. Derrick Fox Wins 2021 Bryan R. Johnson Distinguished Service Award
Congratulations to Dr. Derrick Fox, who is being celebrated for his work for the Nebraska Music Educators Association!
published: 2021/11/24
contact: Meredith Warren - College of Communication, Fine Arts and Media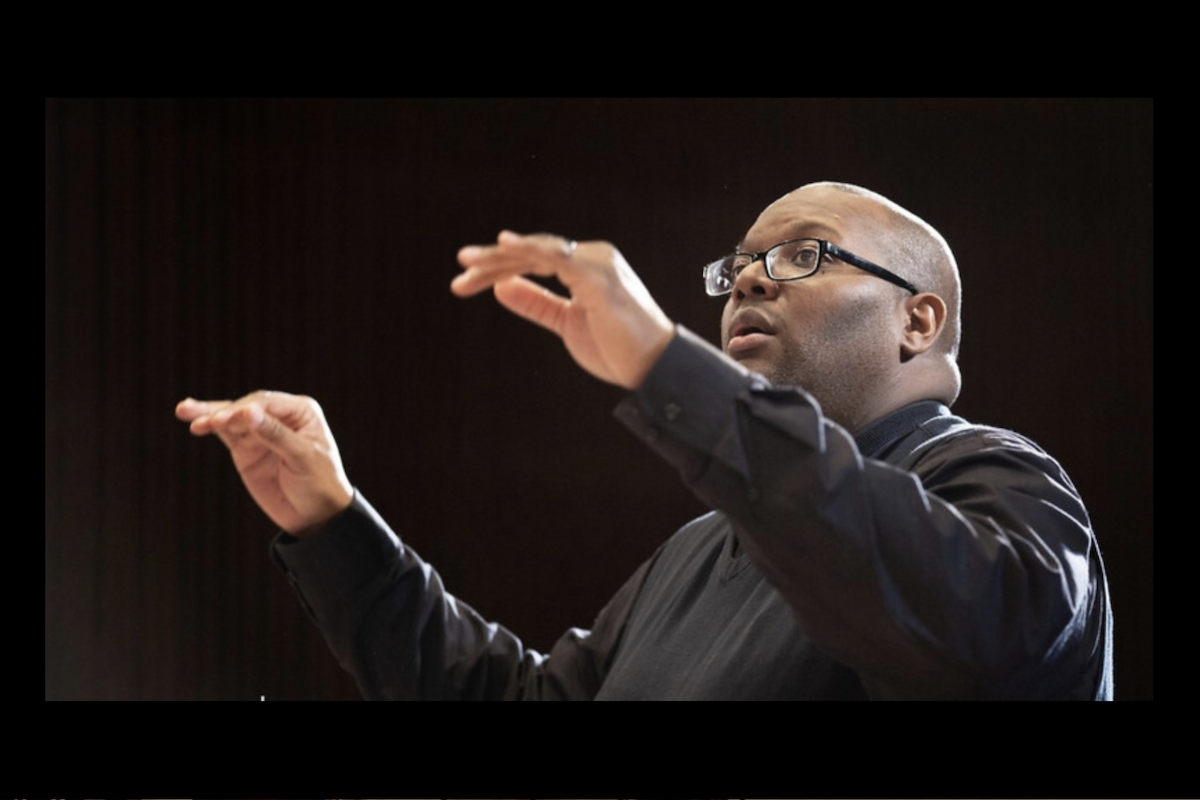 Dr. Derrick Fox, Director of Choral Activities and Distinguished Associate Professor of Music at UNO, is being honored this year with the 2021 Bryan R. Johnson Distinguished Service Award.
This award is presented by the Nebraska Music Educators Association (NMEA), a non-profit organization of music educators which provides continuing education opportunities, recognition, scholarships, and advocacy to members and education, auditions, competitions, and performance opportunities to their students. There are currently over 1,200 NMEA members in the state.
Fox was nominated and voted on by the NMEA to recognize his outstanding service and contribution to the organization. His work to create, revise and update the diversity, equity, access, inclusion and belonging practices, processes and procedures for the NMEA has been instrumental. These efforts have made and will continue to make the organization more inclusive for students and teachers from around Nebraska.
The new systems "will be a part of the DNA of this organization as it moves into the future to foster rich musical experience, in which all stakeholders' voices will be honored and belong," says Fox.
Contact Derrick Fox at dafox@unomaha.edu, or view his faculty profile here.
Contact Us
If you have a story idea or inquiry please contact:
Randy Mattley, Communications Specialist, College of Communication, Fine Arts and Media
rgmattley@unomaha.edu • 402.554.3216