Fall 2021 UNO Music Technology Guest Lecturer Series
Four unique artists. One guest lecturer series.
The UNO Music Technology Guest Lecturer Series continues in Fall 2021, inviting internationally recognized artists, teachers, and professionals in the field of music technology to UNO's campus to work with students, interact with the community, and present their work.
Monday, September 13
Jeffrey Stolet
3 P.M. | Watch the Virtual Event Here

Composer and virtuoso performer of electroacoustic and interactive computer music.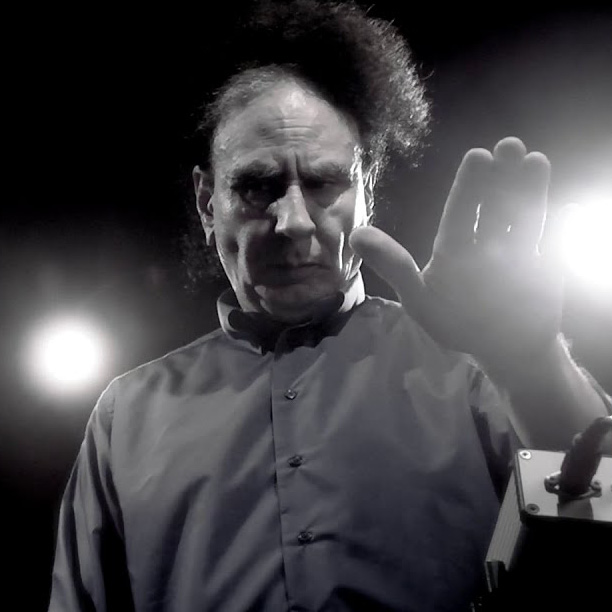 Jeffrey Stolet is a professor of music and director of the Intermedia Music Technology at the University of Oregon. He received a PhD in Music at the University of Texas at Austin. Stolet was among the very first individuals to be appointed to a Philip H. Knight professorship at the University of Oregon. Stolet's work has been presented around the world and is available on the Newport Classic, IMG Media, Cambria, SEAMUS and ICMA labels. Stolet's recent work has centered on performance environments in which he uses a variety of wands, sensing devices, game controllers, and other magical things to control the sonic and videographic domains. Stolet has also collaborated with the New Media Center at the University of Oregon to transform an original electronic music textbook into Electronic Music Interactive, an Internet deliverable, multimedia document containing motion animations, sound, and glossary, that has received rave reviews in the press (Electronic Musician, Keyboard magazine, The Chronicle of Higher Education, and Rolling Stone).
Monday, September 20
J. Anthony Allen
3 P.M. | Watch the Virtual Event Here

Composer, producer, songwriter, engineer, sound designer, DJ, remix artist, multimedia artist, performer, and inventor.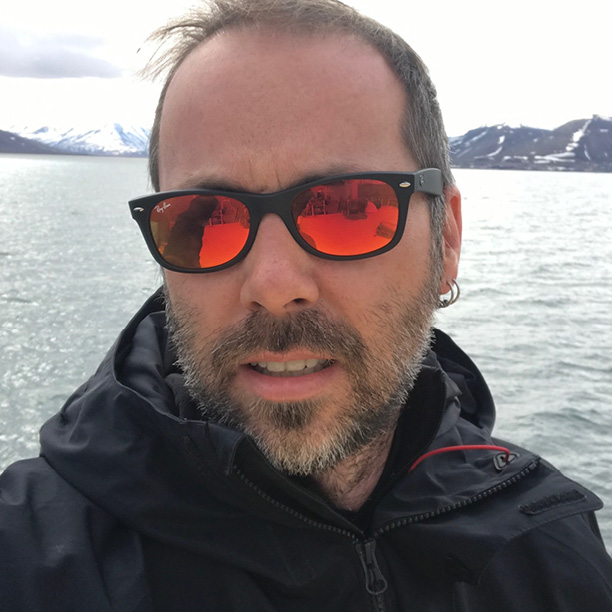 Dr. J. Anthony Allen is currently a professor of Music/Media/Management at Augsburg University in Minnesota. He spent the last 10+ years starting up & bootstrapping Slam Academy, an innovative music school with campuses in Minneapolis, Chicago, Denver, and online. He is the author of the only book on music theory for EDM artists, Music Theory for Electronic Music Producers. Other publications have appeared in Organized Sound (Cambridge University Press), The Living Music Journal, and proceedings of the third annual Spark Festival. His compositions have been presented at a variety of peer-reviewed conferences: International Computer Music Conferences, Society of Electro-Acoustic Music in the United States (SEAMUS), Electronic Music Midwest festivals, Spark Festivals of Electronic Music and Art, Music at the Anthology Festival (MATA), June in Buffalo Festival, Aspen Music Festival, and Guitar Foundation of America National Conference.
Monday, September 27
Dan Sandin
3 P.M. | Watch the Virtual Event Here
Electronic art and visualization pioneer, virtual reality and spatial sound researcher.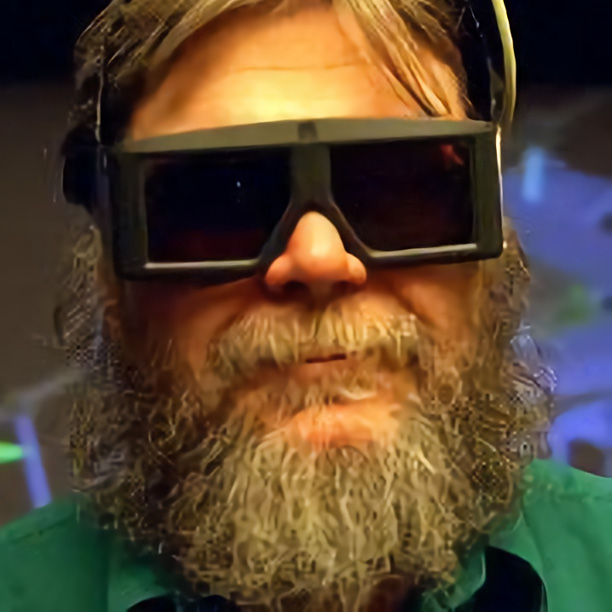 Daniel J. Sandin is an internationally recognized pioneer of electronic art and visualization. He is director emeritus of the Electronic Visualization Lab and a professor emeritus in the School of Art and Design at the University of Illinois at Chicago. He is continuing his professional activities with Tom DeFanti at Calit2, UCSD. As an artist, he has exhibited worldwide, and has received grants in support of his work from the Rockefeller Foundation, the Guggenheim Foundation, the National Science Foundation and the National Endowment for the Arts. His video animation Spiral PTL is in the inaugural collection of video art at the Museum of Modern Art in New York. In 1969, Sandin developed a computer-controlled light and sound environment called Glow Flow at the Smithsonian Institution and was invited to join the art faculty at the University of Illinois the same year. By 1973, he had developed the Sandin Image Processor, a highly programmable analog computer for processing video images in real time. He then worked with DeFanti to combine the Image Processor with real-time computer graphics and performed visual concerts, the Electronic Visualization Events, with synthesized musical accompaniment. In 1991, Sandin and DeFanti conceived and developed, in collaboration with graduate students, the CAVE virtual reality (VR) theater.In recent years, Sandin has been concentrating on the development of auto stereo VR displays (i.e., free viewing, no glasses), and on the creation of network-based tele-collaborative VR art.
Monday, October 4
Kaley Lane Eaton
3 P.M. | Watch the Virtual Event Here
Composer, performer, music technologist, and writer.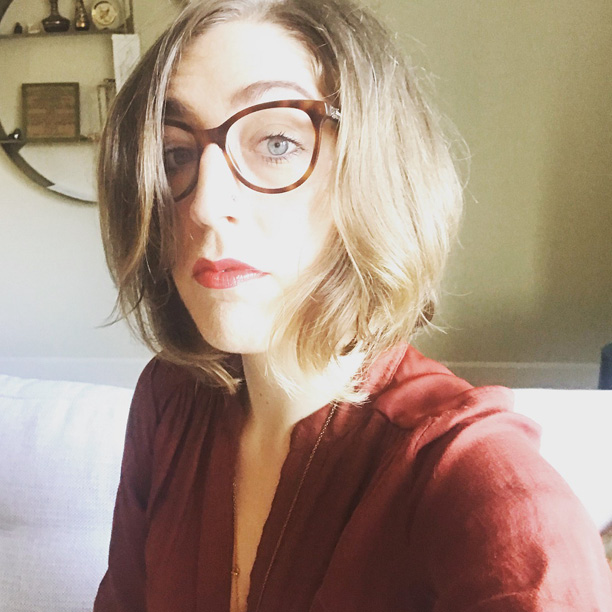 A conservatory-trained classical pianist and vocalist who fell into creating electronic music shortly after a stint playing Baroque lute, Seattle composer Kaley Lane Eaton's music is colored by this eclecticism, expressing a preoccupation with harmony, improvisation, storytelling, emotion, physical gesture, and vocal virtuosity. Her work has been performed across the US and internationally, in venues ranging from Hong Kong concert halls, to the streets of Skid Row in Los Angeles. Her "disconcertingly lovely" (Seattle Magazine) compositions are quickly gaining notoriety for combining innovative digital technology with ancient performance practices, questioning humanity's growing dependence on technology and the resulting exploitation of human connection. Eaton's work has garnered recent support from the Jack Straw Cultural Center, ASCAP, Seattle Office of Arts and Culture, the Allied Arts Foundation, the International Alliance for Women in Music, the Hambidge Center for Creative Arts and Sciences, the Atlantic Center for the Arts, and 4Culture. In 2019, her work BIG DATA for clarinet, string quartet, and 3D electronics was commissioned and premiered by Derek Bermel and the Seattle Symphony Orchestra.
With flutist/composer Leanna Keith and violist/composer Heather Bentley, Eaton co-directs Kin of the Moon, an improvisation-centric and technology-friendly chamber troupe in Seattle. KOTM reflects Eaton, Keith, and Bentley's collective values: that the pursuit of higher vibrational states, whether through Music, movement, artistic creation, scholarship, or any kind of curiosity, is the destiny of humanity, and is the birthright of every person on this beautiful planet. As a writer with particular interest in the role of classical music's relationship to feminism, education, and our larger culture, Eaton has been published by KING FM's Second Inversion and Common Tone Arts. Eaton holds a DMA in composition from the University of Washington and teaches composition, voice, theory, and music technology at Cornish College of the Arts.
Contact Seth Shafer, Ph.D., with any questions at sethshafer@unomaha.edu
Contact Us
If you have a story idea or inquiry please contact:
Randy Mattley, Communications Specialist, College of Communication, Fine Arts and Media
rgmattley@unomaha.edu • 402.554.3216