Bachelor of Arts in Art History Requirements
In addition to the University General Education requirements, Art History majors are required to complete a selection of courses based on their degree tract. Courses used to fulfill University General Education requirements, if they are applicable, may be used to satisfy Department specific requirements.
Download the Bachelor of Arts in Art History Degree Worksheet
Art History students fulfill core requirements with two introductory courses that survey art from prehistoric times to the present. Foundational studio courses enrich the understanding of the creative process while the Art History Seminar and Intro to Methodology courses provide students with research skills and approaches.
Students majoring in Art History at UNO can select from two different tracks. The Museum Studies/Art Administration path is for those interested in a career within a gallery or museum institution. It includes additional courses in public administration, non-profit institutions, and management. Those students wishing to pursue a graduate degree will take an additional nine hours of art history courses beyond the 18 upper-level hours required by all art history majors. UNO faculty members offer a diverse range of upper-level courses (period and special topics) that employ contemporary methods and perspectives.
Students may also minor in Art History.
Download the Minor in Art History Degree Worksheet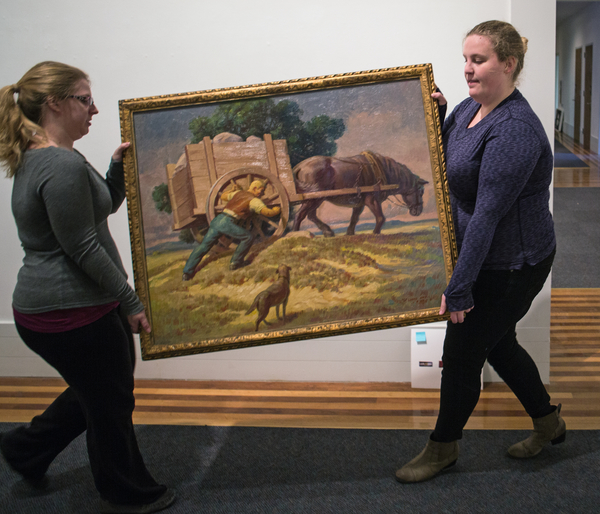 Our Campus. Otherwise Known as Omaha.
The University of Nebraska does not discriminate based on race, color, ethnicity, national origin, sex, pregnancy, sexual orientation, gender identity, religion, disability, age, genetic information, veteran status, marital status, and/or political affiliation in its programs, activities, or employment. Learn more about Equity, Access and Diversity.
scroll to top of page