UNO Students Among First to Dig at Historic Site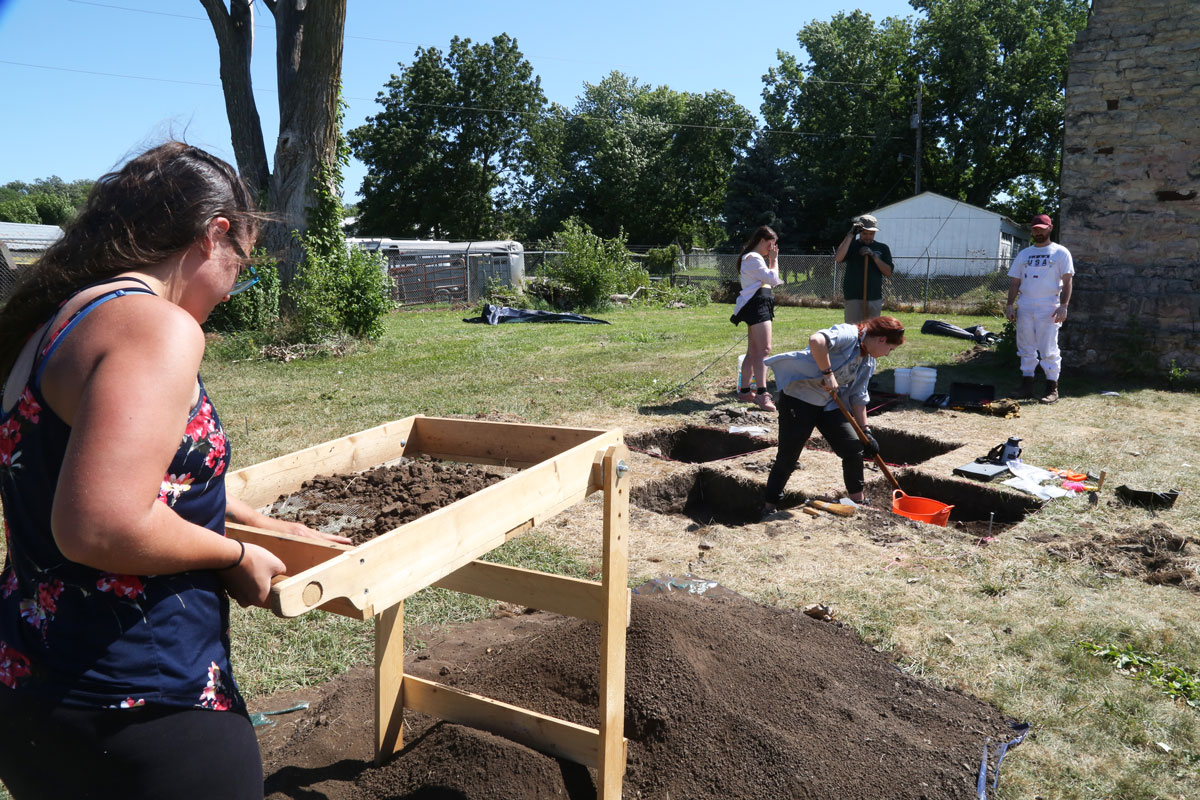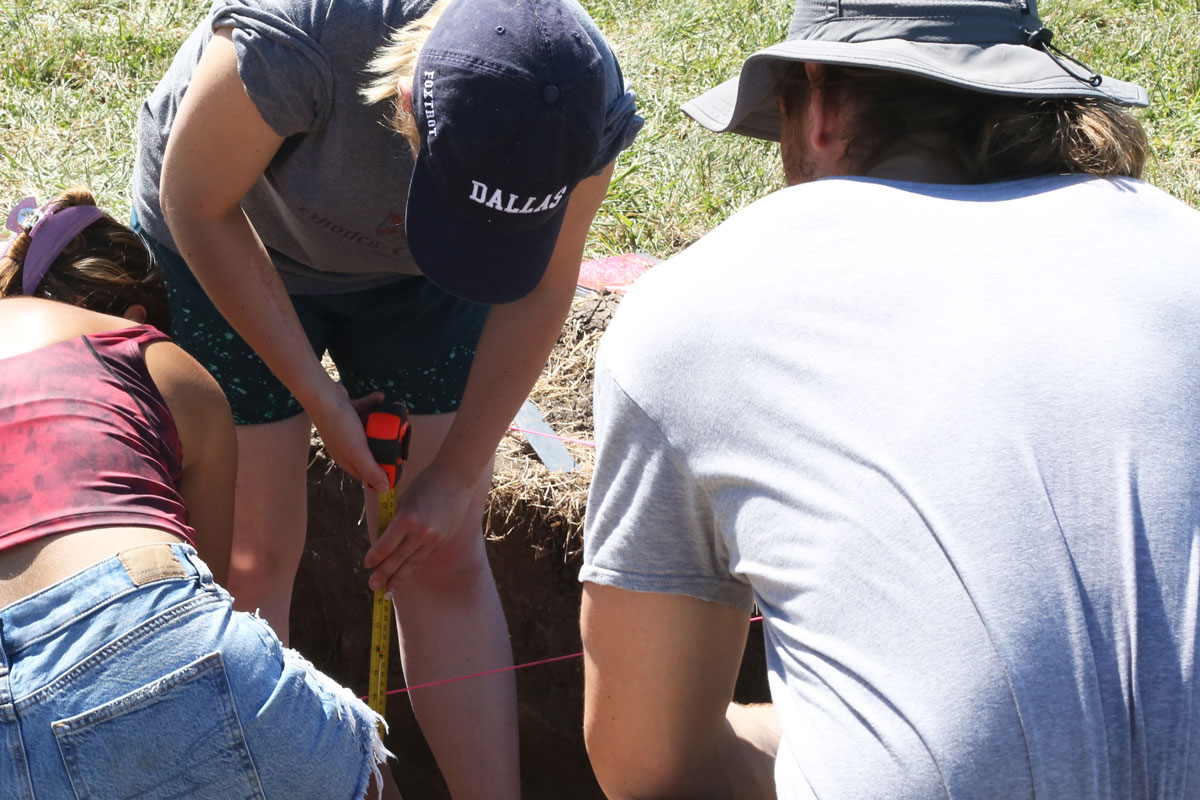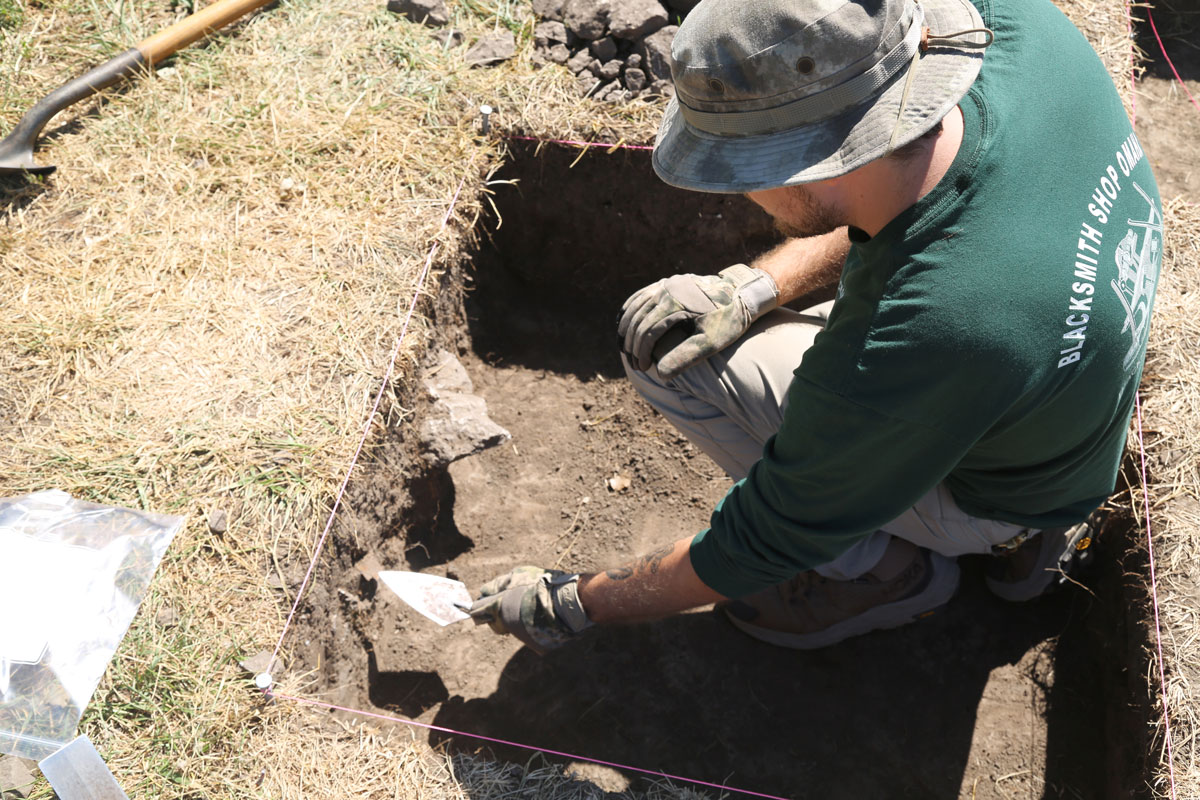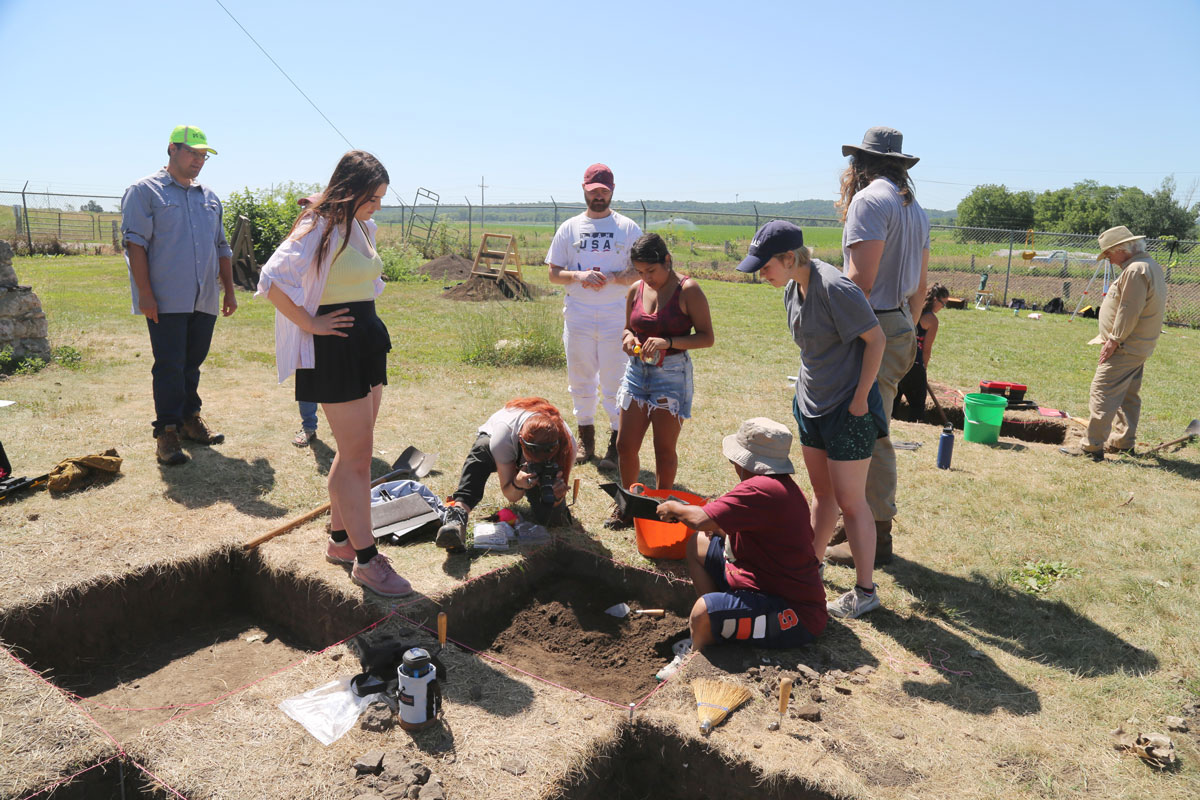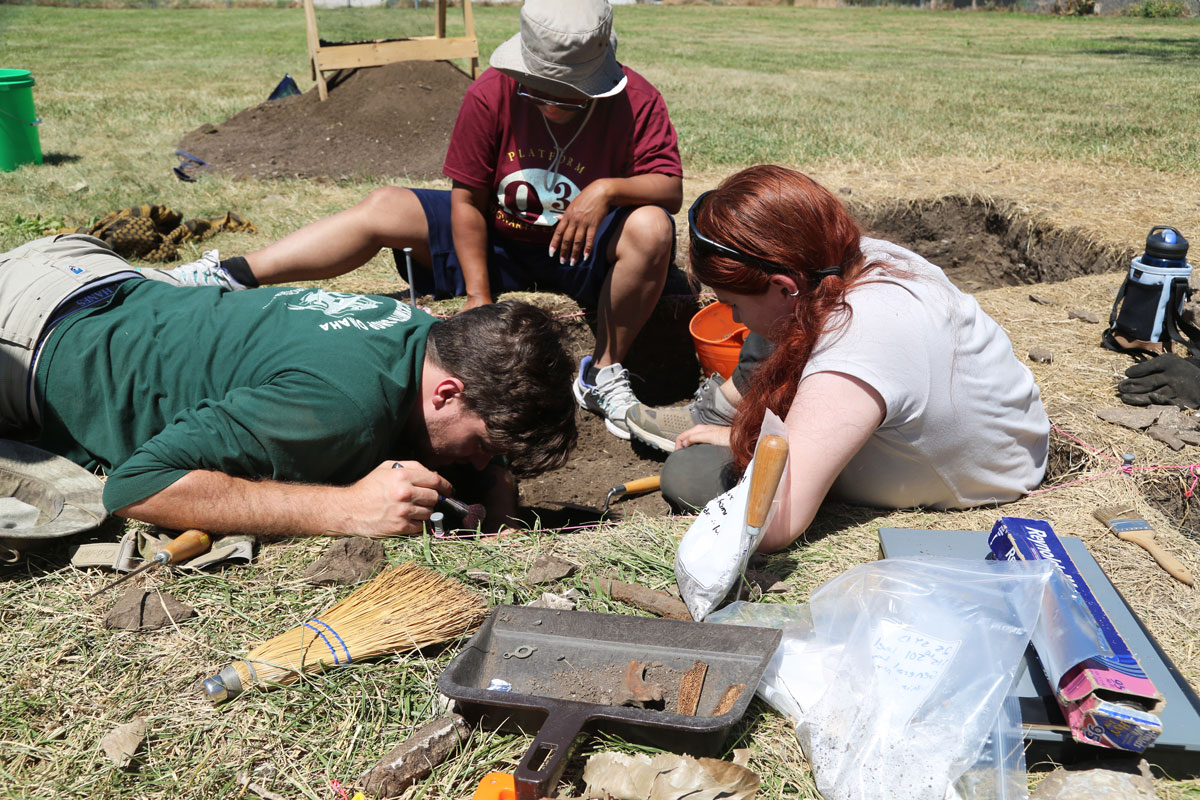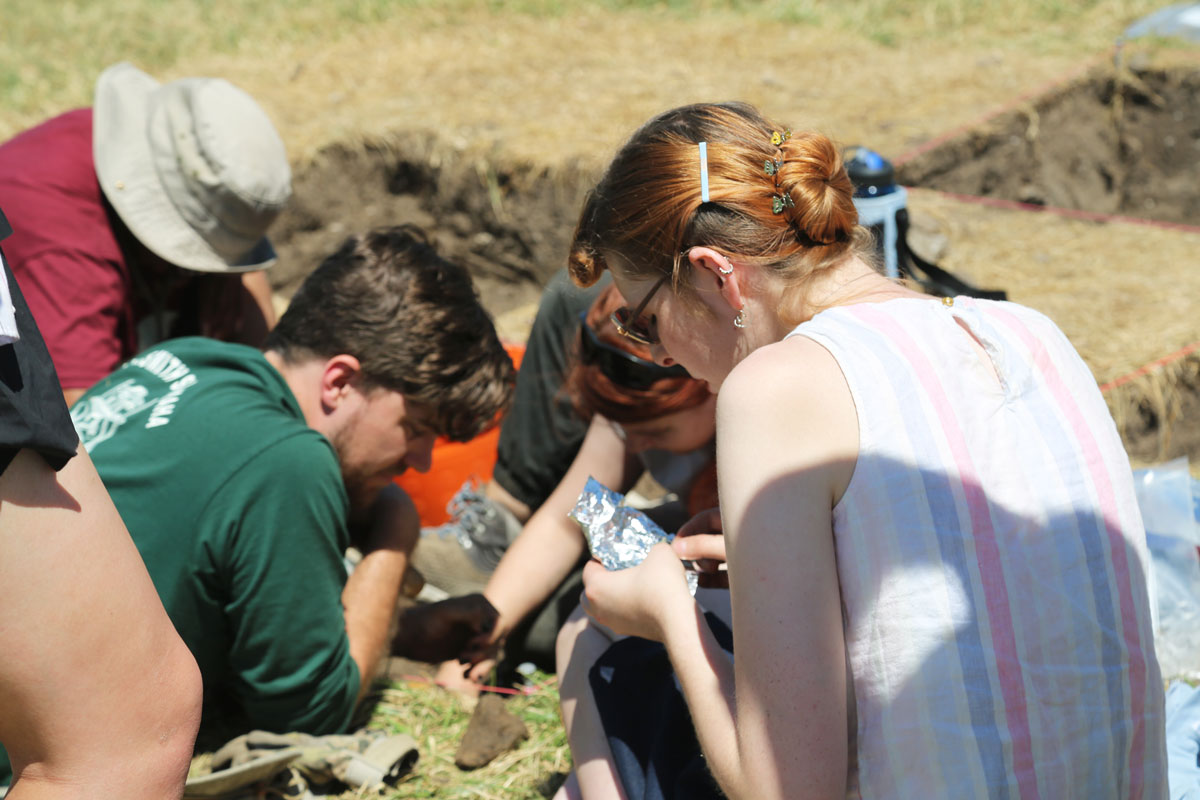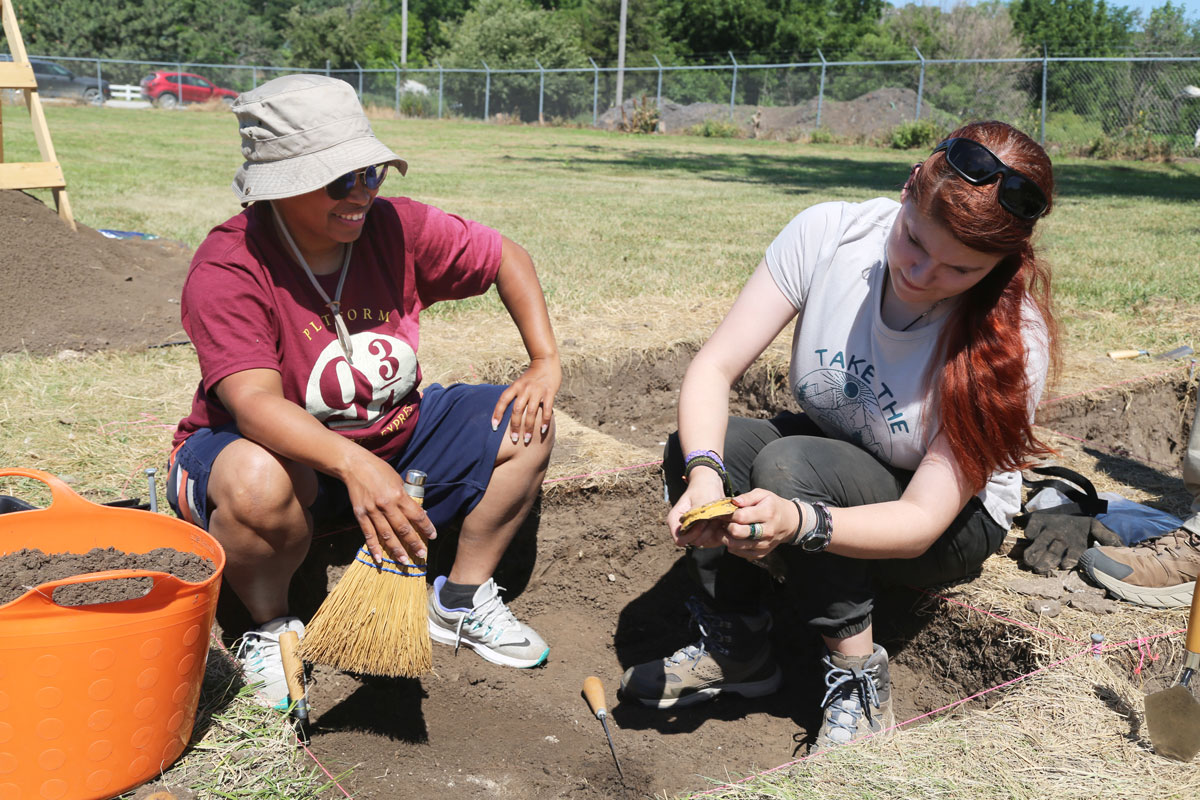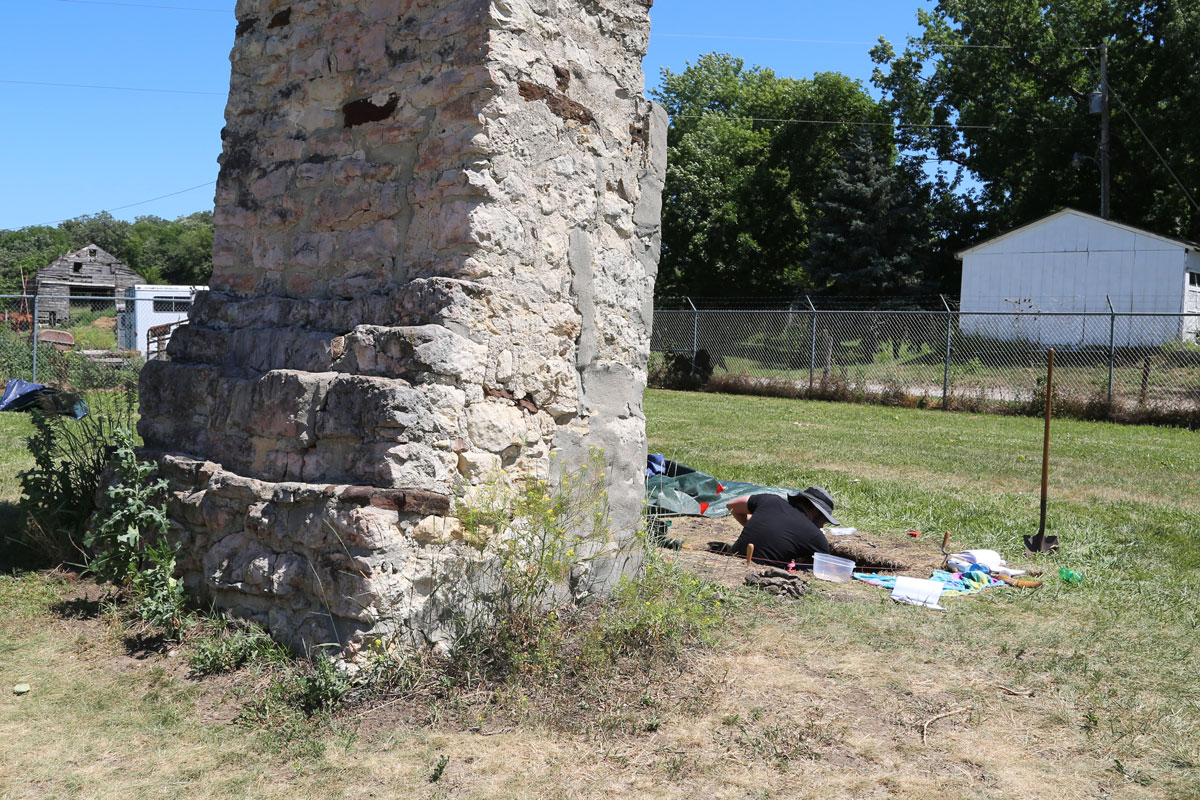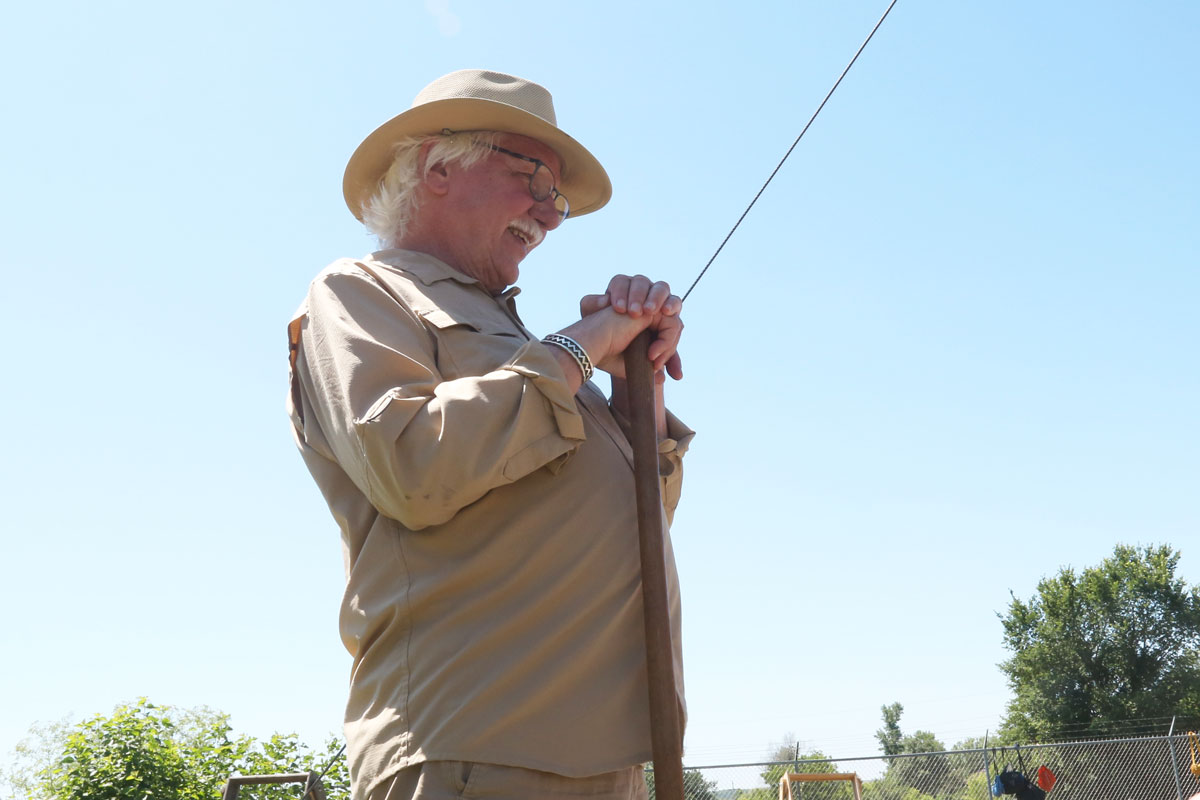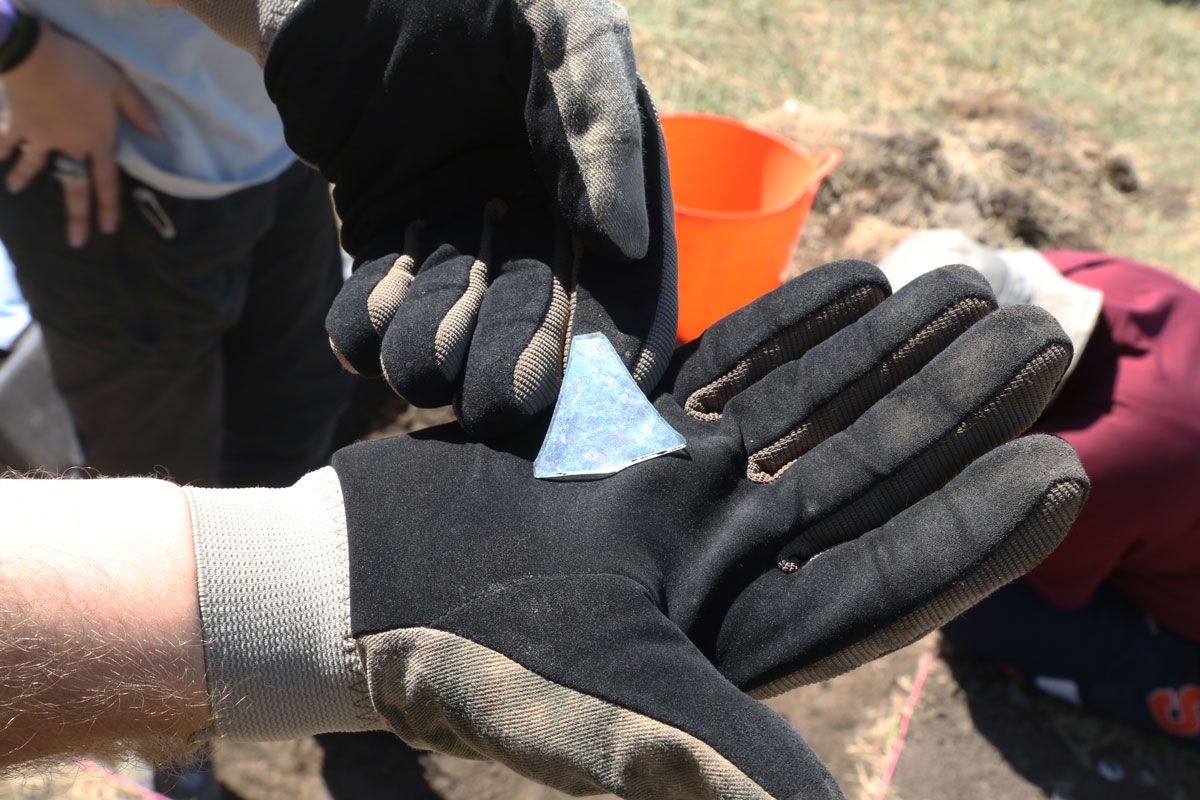 Throughout several hot summer days in June 2022, students in the Archaeological Field Methods course taught by Alan Osborn, Ph.D., meticulously excavated parts of the Moses Merrill Mission Site, a historical site located about eight miles west of Bellevue, Neb.
Using shovels, buckets, trowels, and brushes, they worked out of a few segments (1 meter by 1 meter square) to recover and record any artifacts unearthed by their efforts. As soil was removed, it was sifted through large screen sieves to catch any small objects that may be embedded in the dirt. The site held an abundance of artifacts, many of which were large enough to be discovered and extracted by hand including belt buckles, gun flint, and pottery, along with evidence of prehistoric living like arrow points.
Senior Alex Shields, a student interested in dental archaeology, had participated in a similar field experience before, but says this was their first time at a historic site where you recognize much of what is coming out of the ground.

"It's a matter of knowing what you've pulled out, what deserves your attention," Shields says. "There's something so magical about the dirt, exploring and pulling something out of it that hasn't been touched by humans for hundreds of years."

As each item is recovered, it is identified to the best of their knowledge and placed in a clear bag and labeled, always noting the specific location where the object was found. More fragile objects, like bone, are wrapped in foil to prevent them from drying out and crumbling. The class cleaned, examined, and hypothesized about the findings and worked on the site in collaboration with the Sarpy County Historical Society. All of the artifacts will remain with the Historical Society.

Osborn says the field school is a valuable hands-on experience not only because the students learn the tools and techniques of the field but also because they get to test the limits of their knowledge and worldview.

"I'm the first to admit that I know less and less every day," Osborn says. "Not because I forget, but because the boundaries of knowledge expand all the time."

As one student described, the class involves "lots of people living out a childhood dream in a way, practicing archaeology." Many students want to make archaeology their career, and a field school is an important aspect in that preparation.

Evan Sunderman, a veteran who worked as a Persian linguist and Middle East specialist, is particularly interested in denied area archaeology (operating in hostile territories) and would like to work protecting cultural artifacts with an organization like UNESCO; an experience that would allow him to help people while exploring past cultures.

While most students have an anthropology minor or declared anthropology as the concentration for a sociology degree, other participating students are focusing on sustainability, history, education, or even music. All majors are welcome, as long as prerequisites are met and/or they receive instructor permission.

"You need a field school to be an archaeologist, and it's cool to learn the difference between the theoretical and the practical," says Laura Simpkins, a junior studying history with minors in anthropology and religion. "Everybody here wants to be here, and it's great to work collaboratively — we're learning together."

About the Moses Merrill Mission Site: The Merrill Mission, also known as the Otoe Mission, was founded in 1833 as a Baptist mission by Moses and Eliza Merrill and included a cabin that was utilized as a school for children of the nearby Otoe tribe who had established themselves in the Platte River Valley. The Moses Merrill Mission was listed in the National Register of Historic Places in 1972, and today the chimney still stands, over 200 years old.