Service Learning at the Tri-Faith Garden
Students in Laura Alexander's "Religion and Human Rights" service-learning course explored gardening, inter-religious dialogue, and community nourishment at Tri-Faith.
published: 2022/05/10
contact: Courtni Kopietz - College of Arts and Sciences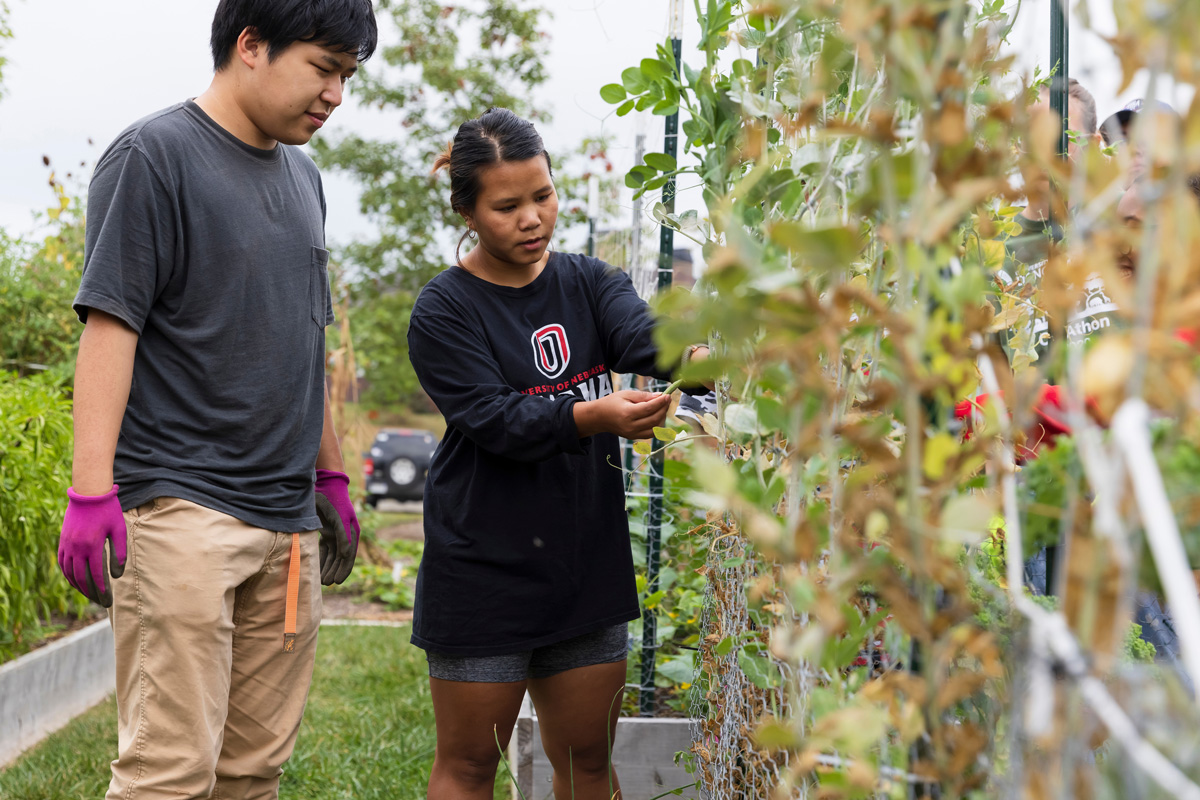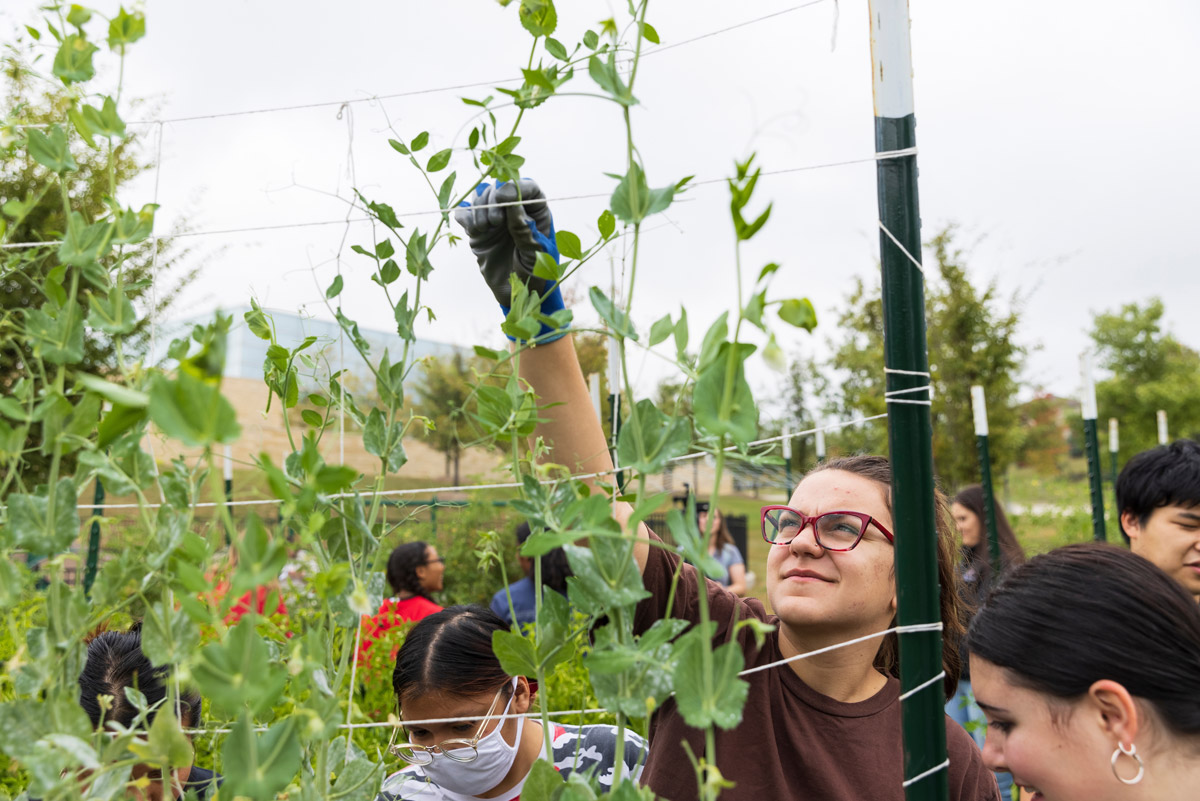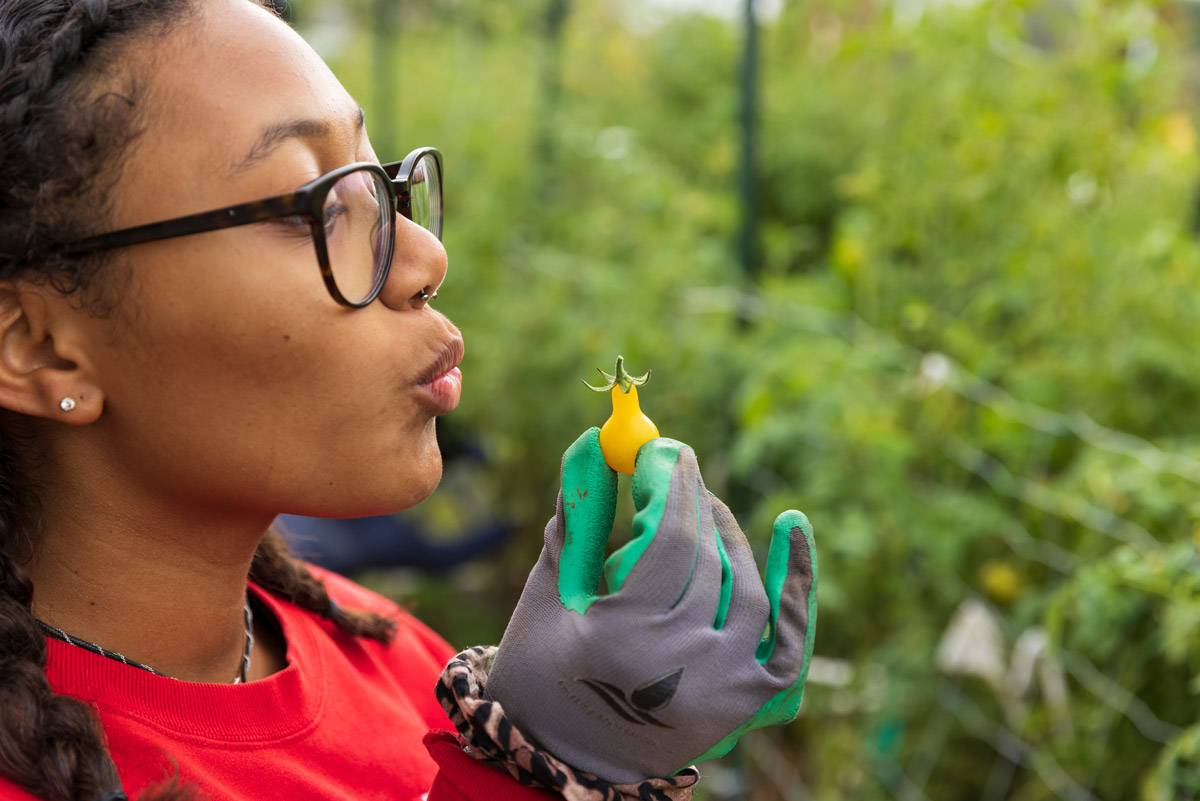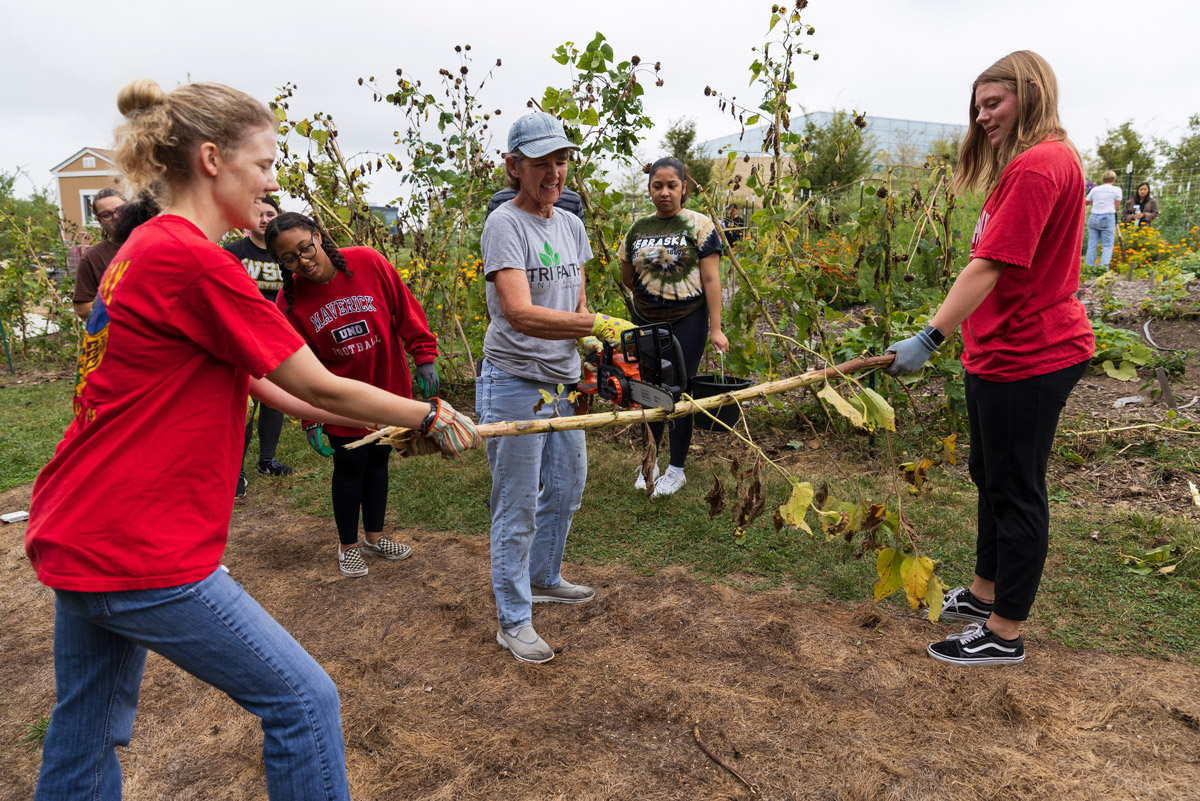 Students in the "Religion and Human Rights" service-learning course, led by Laura Alexander, Ph.D., an assistant professor of Religious Studies at UNO, explored gardening, interreligious dialogue, and community nourishment at the Tri-Faith Commons.

The 38-acre Tri-Faith campus brings together a synagogue, mosque, church, and interfaith center, serving as a model for interfaith learning and collaboration, and includes elements like the community garden and orchard. Students work in the garden and orchard alongside the garden committee which is made up of members of the three congregations.

As part of the experience, students learn about the Tri-Faith Initiative, interreligious dialogue, the impact of food donations on the community, and Native American perspectives on the land, including food sovereignty.

Through the work of volunteers, the Tri-Faith garden committee is able to donate hundreds of pounds of beans, tomatoes, peppers, potatoes, carrots, radishes, apples, peaches, and much more to local service organizations or food pantries.

"The garden serves multiple purposes," Alexander said. "It helps make the land flourish, brings people together in interreligious cooperation, and it provides nourishment for the community."
In addition to exploring how to garden in organic and environmentally friendly ways — including how the different crops benefit the soil and each other — students learn about Native American traditions of caring for the land and its people as a spiritual and cultural practice, and how eating healthy foods contributes to physical and spiritual health.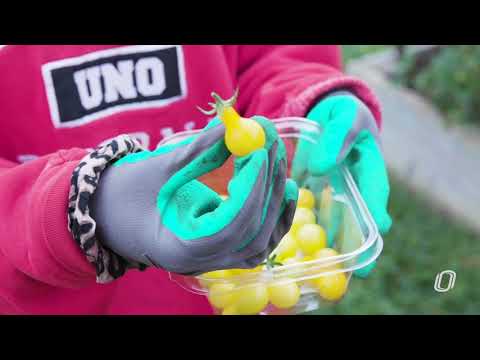 The human right to a standard of adequate living includes the right to food that contributes to health and wellbeing; the garden committee and volunteers cultivate and harvest food that is distributed throughout the Omaha community.

Piper Smith, a Religious Studies major at UNO, said the service opportunity has been a valuable learning experience.

"I'm really passionate about human rights and social justice and all those things so I wanted to see how they combined with religion," Smith said. "You learn more about yourself, your classmates and the community around you."

Alexander said she finds it valuable to teach at a place like UNO where there are opportunities to combine her intellectual academic pursuits with engagement in the community.

"I can do that in the classroom alongside my students who have some of those same ideas and same concerns because UNO has made a pretty strong commitment to community engagement and service learning," Alexander said.