A&S Welcomes Angel Garcia as Assistant Dean of Business and Financial Affairs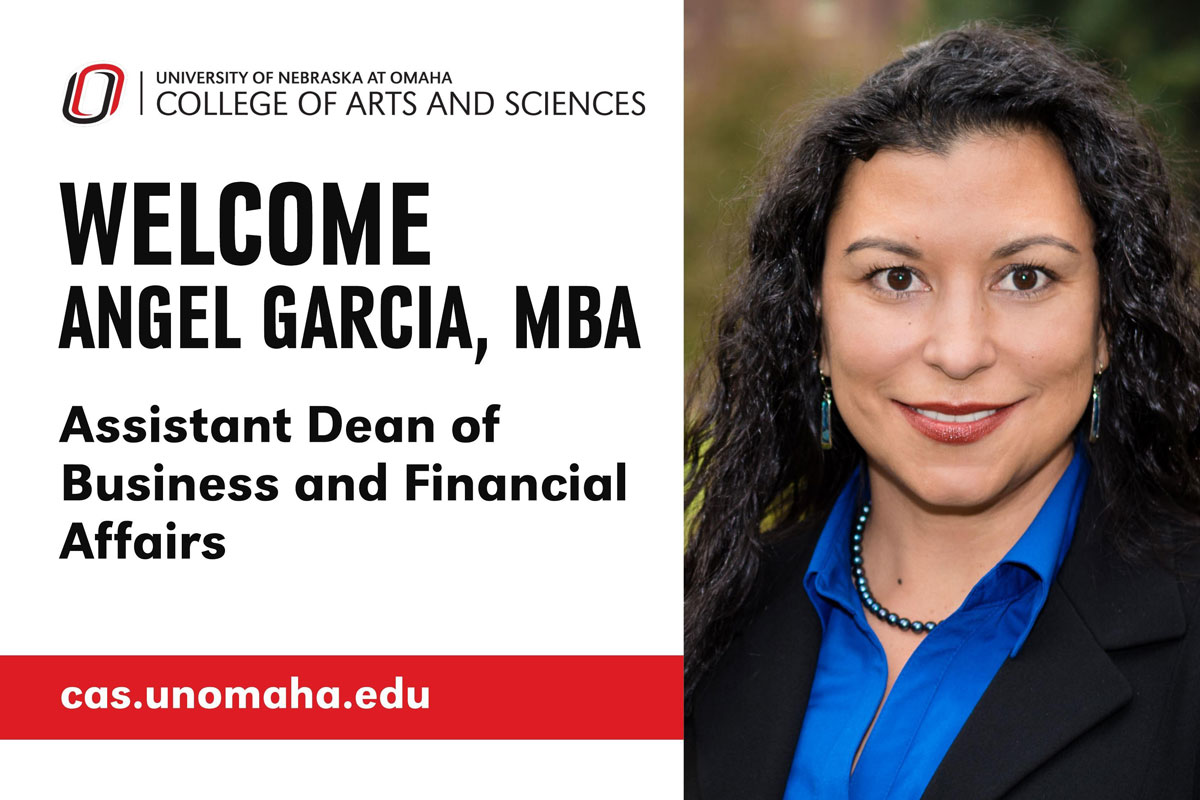 The UNO College of Arts and Sciences officially welcomes Angel Garcia, MBA, in the new position of Assistant Dean of Business and Financial Affairs. Garcia is a business leader and program manager with nearly two decades of financial management, strategic development, and administrative experience.
Garcia comes from the Memorial Hospital in Craig, CO, where she recently served as a senior finance manager. In her 20-year career in administration and financial management, she's worked as an Assistant Dean for Administration and Finance at the University of Denver, as well as various positions at the Baylor College of Medicine, University of Colorado, and the University of Nebraska–Lincoln.
She holds an MBA from Regis University, as well as a Bachelor of Science in Biology from the University of Colorado at Denver.
Garcia says she's looking forward to the challenge of developing this brand-new position and working with faculty and staff to learn more about their needs and develop solutions.
"I want to help the college be the best college it can be," Garcia says. "I am coming to build what needs to be built so the college can run as smoothly and effectively as possible and benefit the university, faculty, staff and students alike."