ISSUED: (Friday, March 13, 2020 17:00 PM)
CAMPUS ANNOUNCEMENT
UNO campus remains open; classes moving to remote learning mode March 30.
More Information
CLOSE

X
MACCT celebrates first recipient of Helen Hansen Outstanding Graduate Student Award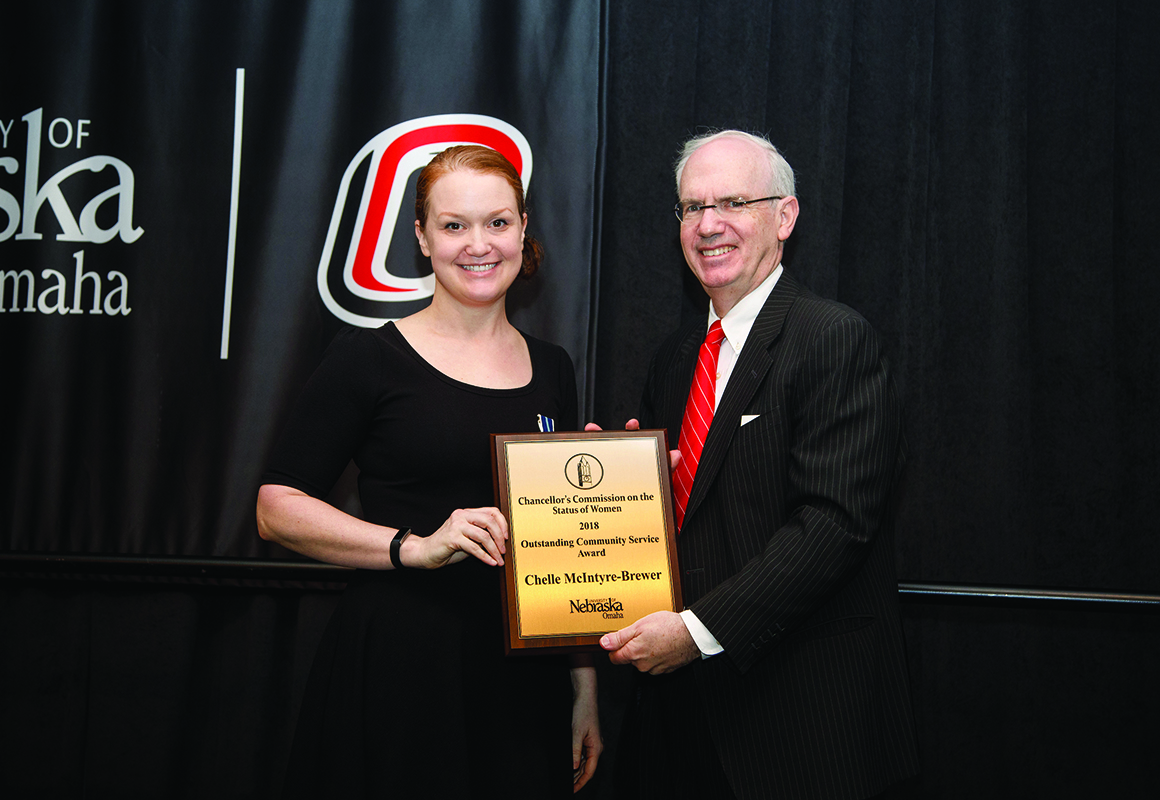 Joe Price, Administrative Coordinator for the Master of Arts in Critical and Creative Thinking, recently received word that a student in that program would be receiving one of the Helen Hansen Outstanding Graduate Student Awards for 2020.  "In addition to her excellent academic work as a true distance student, Chelle has been actively involved in several important volunteer projects," Price explained.
Chelle has successfully completed the requirements her graduate project this semester, in addition to completing all of the coursework for a double concentration: Cultural and Global Analysis and International Migration, Development and Citizenship. This spring, she will be completing the requirements for a graduate minor in Native American Studies and plans a May graduation.
Her recent studies have inspired several community service projects.  She has, for example, set up displays and taught free seminars in the central Pennsylvania area where she resides on Latin American history, humanities, and politics, seeking to build a bridge between left and right on the issue of immigration.
Earlier, in 2003, she founded Soldier's List to support high-risk service members and their families, sending tens of thousands of medical relief packages around the world and educating military families about their rights within various government services. In 2011 she received the Presidential Citizens Medal from President Obama for her work.
The Helen Hansen Outstanding Graduate Student award is presented annually to two UNO graduate students during the Student Honors Convocation. Recipients must have completed at least 18 hours of graduate work with a GPA of 3.75 or higher and demonstrated academic excellence.
"Chelle is been an amazing student with an amazing story," says Price. "Join me in wishing her congratulations."
If you have a story idea, news tip, or inquiry please contact:
Courtni Kopietz | ckopietz@unomaha.edu