Samuel Bak teaches thousands about the Holocaust
"In the art of Samuel Bak, worlds contrast, coincide, collide: the profane shadows the sacred, the strange echoes the familiar, life exists alongside death, while presence is ever haunted by absence. The artist's vivid imagination, the breadth of his knowledge and skill as a painter offers us profound questions about human nature."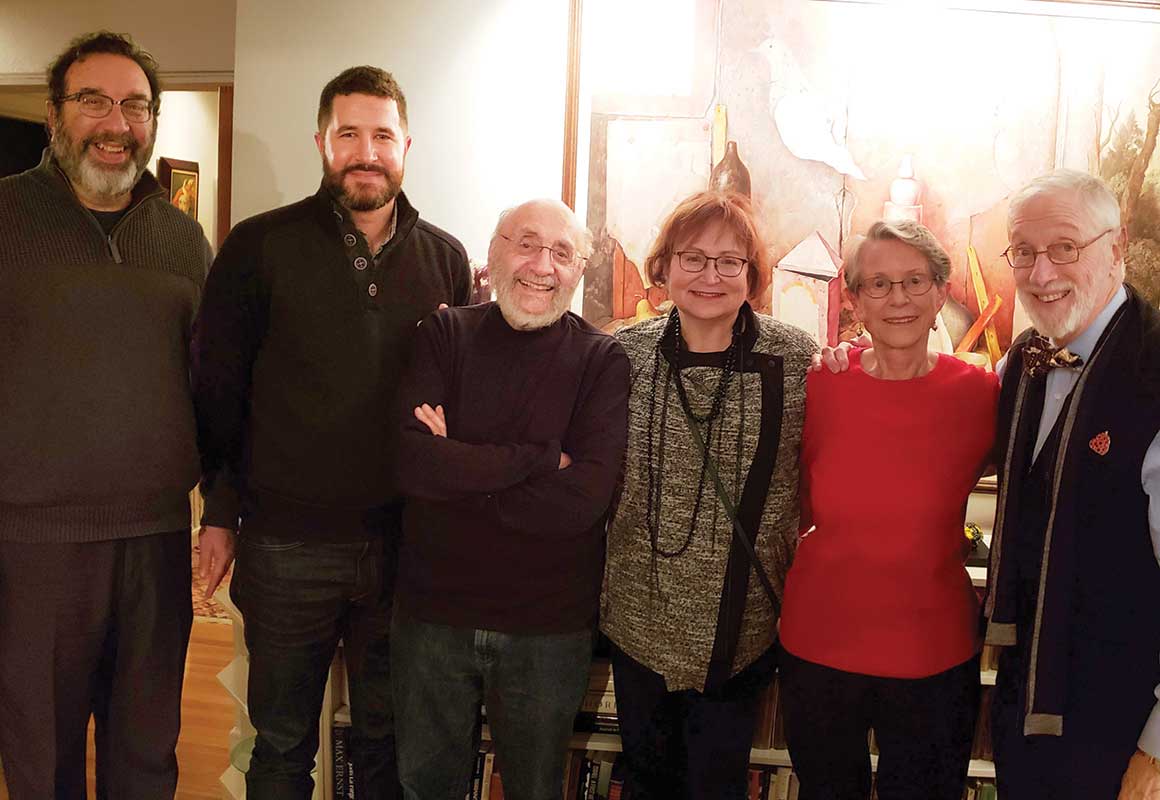 Dean Boocker and Mark Celinscak visit Samuel Bak's home to plan for the exhibit.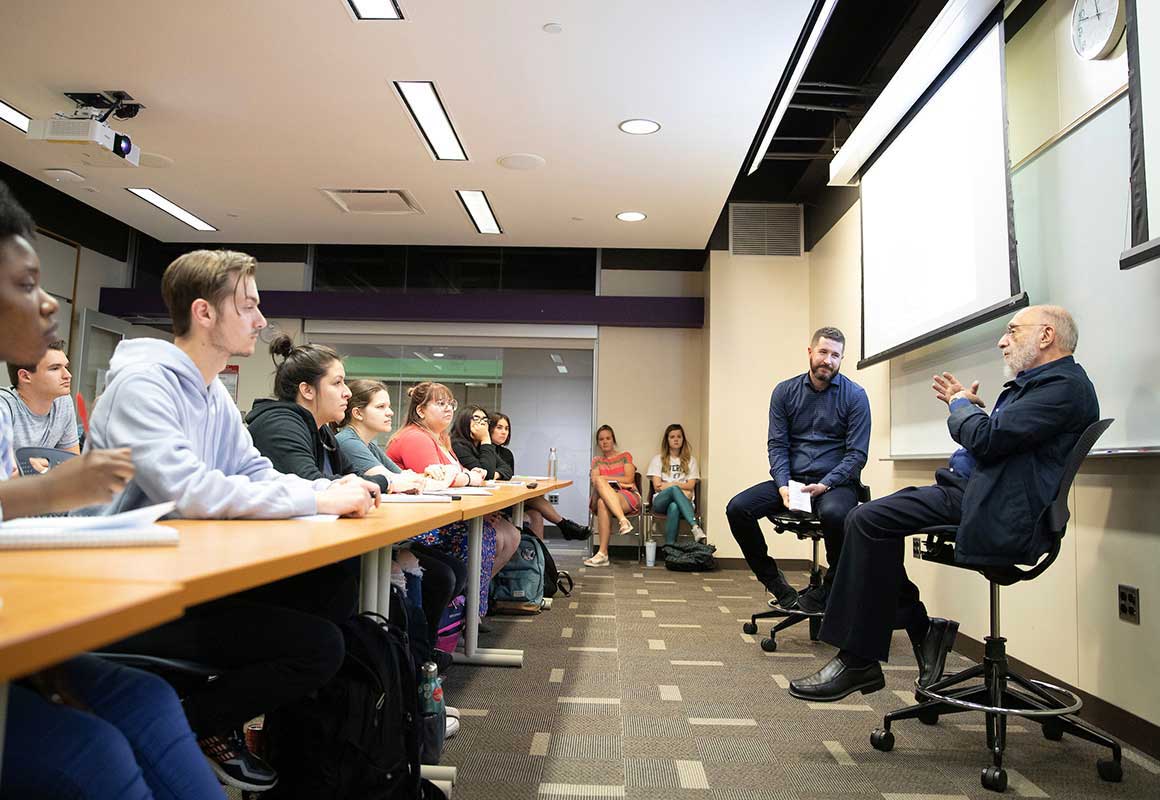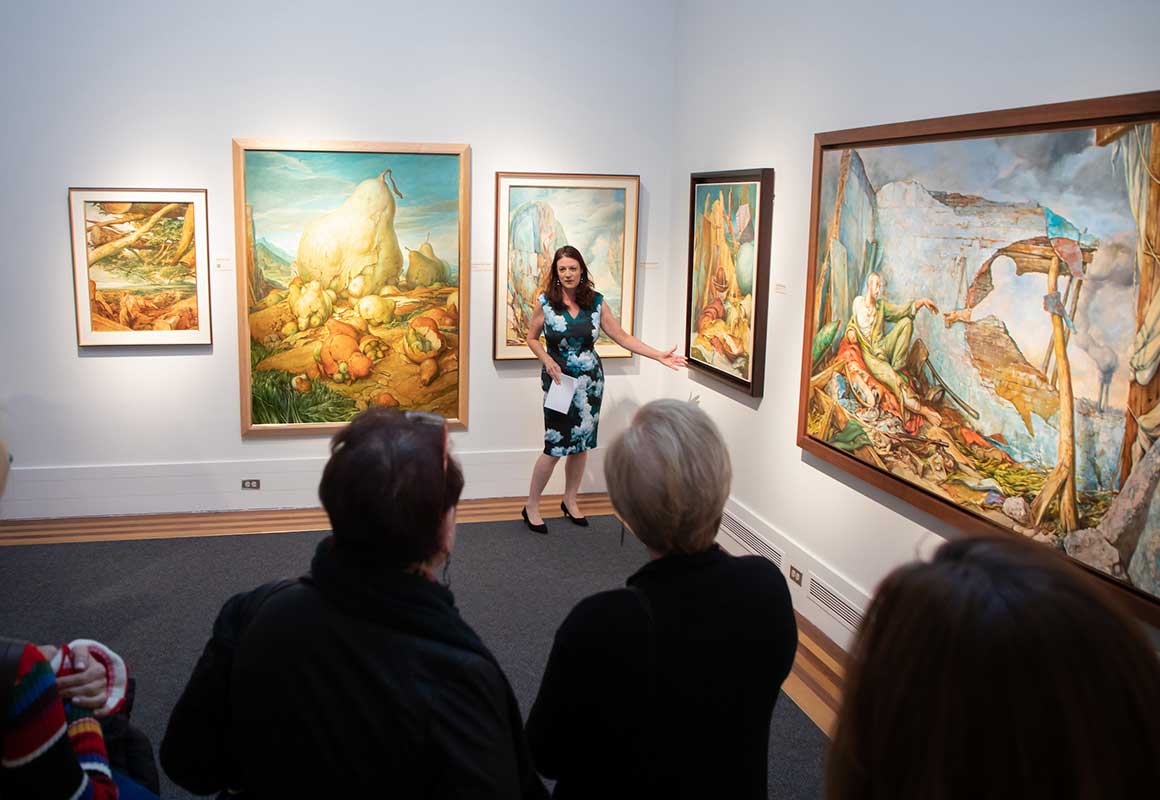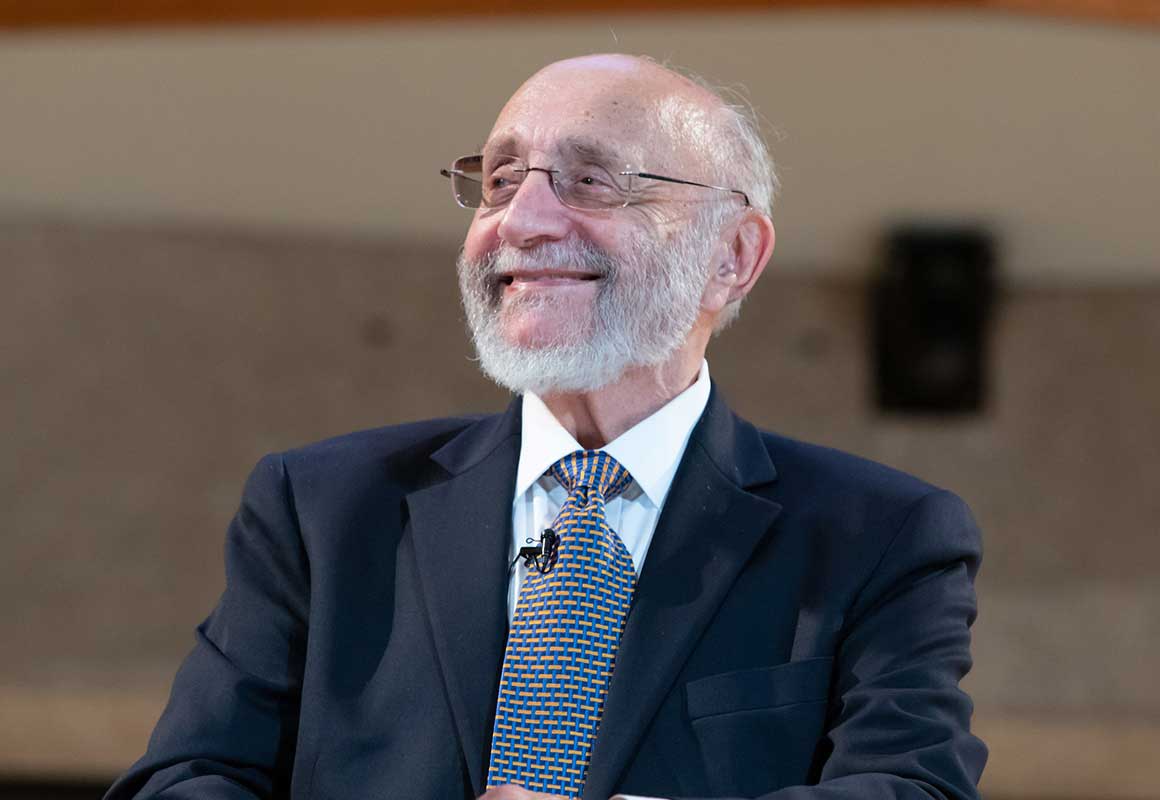 These are the opening lines of the forward to Witness: The Art of Samuel Bak, the catalog produced for the exhibition of the same name, written by Mark Celinscak, Executive Director of the Sam and Frances Fried Holocaust and Genocide Academy at UNO and Louis and Frances Blumkin Professor of Holocaust & Genocide Studies.
He goes on to write, "Bak's work is influenced by his painful experiences during the Holocaust as a child in Vilna, Poland. His art revolves around themes such as identity, responsibility, and justice, as well as on the challenge of rebuilding what was destroyed."
The exhibition of 70 paintings, which ran from September 3 through November 14 was open to the public and drew 4,500 visitors including more than 2,000 high school and middle school students. "Due to generous financial support from the Fried Academy, Schwalb Center, Humanities Nebraska, and the Nebraska Arts Council, we were able to offset the cost of bussing and substitute teachers," explained Celinscak, "and the College of Education provided pedagogical resources to the schools so the students arrived at the exhibit well-informed."
The Sam and Frances Fried Holocaust and Genocide Academy and the Natan and Hannah Schwalb Center for Israel and Jewish Studies partnered with the Pucker Gallery to bring the exhibit to campus.
Bak visited UNO for several days in September to participate in human rights programing including A Conversation with Samuel Bak held in the Strauss Performing Arts Center. He also met with UNO students for discussions of his work and the Holocaust.
A special Goldstein Lecture on Human Rights took place the evening of Sept. 26, featuring former South African judge Richard Goldstone. Goldstone became a national figure during South Africa's transition from apartheid. He then became the Chief Prosecutor of the United Nations' International Criminal Tribunals, investigating war crimes in the former Yugoslavia and Rwanda. Goldstone and Bak were among guests at a public reception before the Goldstein Lecture.