ISSUED: (Friday, March 13, 2020 17:00 PM)
CAMPUS ANNOUNCEMENT
UNO campus remains open; classes moving to remote learning mode March 30.
More Information
CLOSE

X
Psychology major Nadine Maliakkal awarded Presidential Graduate Fellowship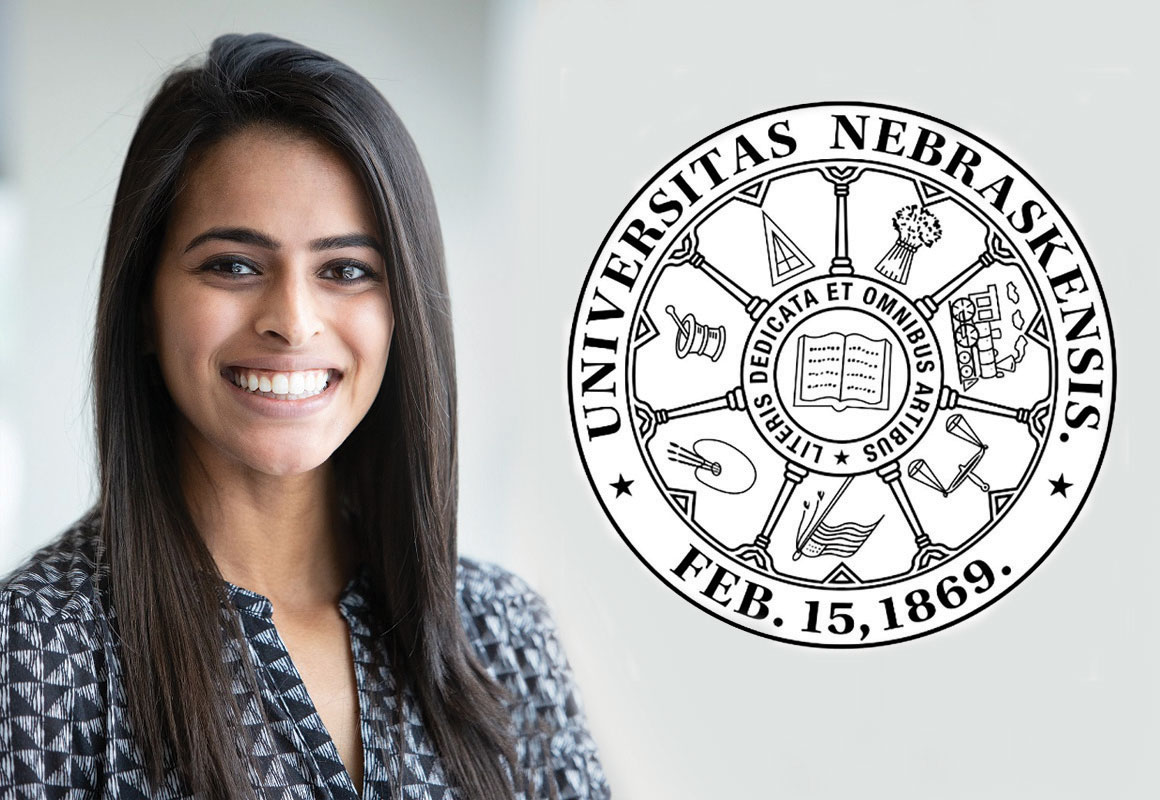 Nadine Maliakkal, of Pittsford, New York, a master's degree student in psychology plans to continue her graduate studies with a Ph.D. at UNO after she completes her master's degree. Her bachelor's degree in psychology is from the University of New Hampshire; after earning her B.A., she worked full-time as a research assistant at Yale University's Center for Emotional Intelligence. Maliakkal's hands-on experience while studying at UNO includes human resources consulting work for two Omaha healthcare organizations. As a graduate research assistant, Maliakkal has been involved with research on workplace culture, team effectiveness, leadership, creativity and innovation. She already has several journal publications and presentations in her graduate career as well as awards and honors for her scholastic achievements.
University of Nebraska Interim President Susan Fritz announced Maliakkal as one of the recipients of 2019-20 Presidential Graduate Fellowships. The prestigious fellowships are awarded to a select group of NU graduate students each year on the basis of high academic performance and personal accomplishment. Fellows receive an annual stipend made available through the University of Nebraska Foundation that allows them to pursue their studies full-time.
If you have a story idea, news tip, or inquiry please contact:
Courtni Kopietz | ckopietz@unomaha.edu