Biology grad student researches elephant pregnancies
published: 2018/12/31
contact: Charlotte Reilly - The Gateway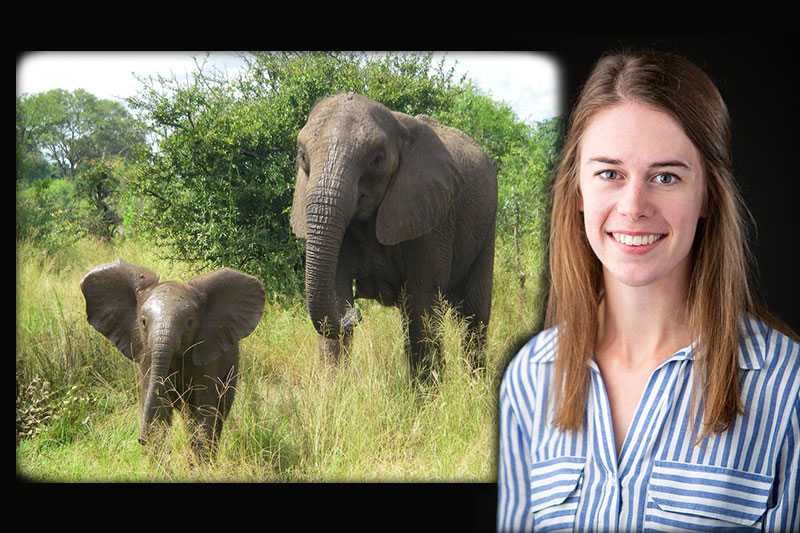 A story published by The Gateway and authored by Charlotte Reilly, news editor, features the research of biology graduate student Chelsi Marolf who is investigating pregnancies in African elephants. 
"The main goal of my research is to use a variety of hormones, as well as blood sugar levels, to get a better understanding of pregnancy in African elephants," Marolf said. "Understanding what these hormones should look like in successful pregnancies could help us to increase the chances of successful pregnancies and births in the future." Marolf said.
Read the entire story here.
Marolf is working with Associate Professor of Biology James Wilson and Dr. Kari Morfeld, an elephant endocrinologist based at Omaha's Henry Doorly Zoo and Aquarium.  As an outgrowth of the research collaboration among Morfeld, Wilson, and Wilson's graduate students, Wilson is developing an African Ecology course with a field component to include two-weeks at the Elephants Alive research station in South Africa.  Through this course he hopes to offer first-hand experiences to undergraduates in the spring of 2020.
If you have a story idea, news tip, or inquiry please contact:
Courtni Kopietz | ckopietz@unomaha.edu