History student awarded Presidential Graduate Fellowship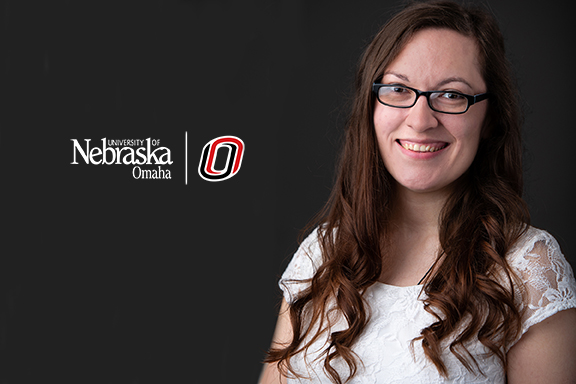 On Wednesday, Sept. 5, University of Nebraska (NU) President Hank Bounds announced the recipients of the 2018-2019 Presidential Graduate Fellowships, with two University of Nebraska at Omaha (UNO) students among this year's six awardees.
The prestigious fellowships are awarded to a select group of NU graduate students each year on the basis of high scholastic performance and personal accomplishment. Fellows receive a stipend provided through the University of Nebraska Foundation that allows them to pursue their studies full-time.
Kaitlin Sundberg, who is pursuing a Master of Arts in history, is one of this year's awardees.  "I am thrilled to have been awarded the Presidential Fellowship. It feels good to represent UNO's College of Arts and Sciences on a university system-wide level, and I can only hope that I do the University of Nebraska justice!" says Sundberg.
The focus of her studies is the American West. "In particular I am interested in Native history and gender in the West. My thesis focuses on Native American participation and performance at Cheyenne Frontier Days from 1897-1960," she explains. "After getting my M.A. in May 2019, I am still not sure if I am going on for a Ph.D. or hitting the job market. We will see!"
"Our Presidential Graduate Fellow are some of the best and brightest students at the University of Nebraska – exactly the type of talented, driven, creative scholars we want to represent our university and state," Bounds said. "We are fortunate to enjoy a level of private support that allows these students to devote themselves fully to their studies and research. I'm confident we will see great things from them in the future."
If you have a story idea, news tip, or inquiry please contact:
Joan Bell | jbell@unomaha.edu