Political Science Student Nationally Recognized for Impact on Campus, in Community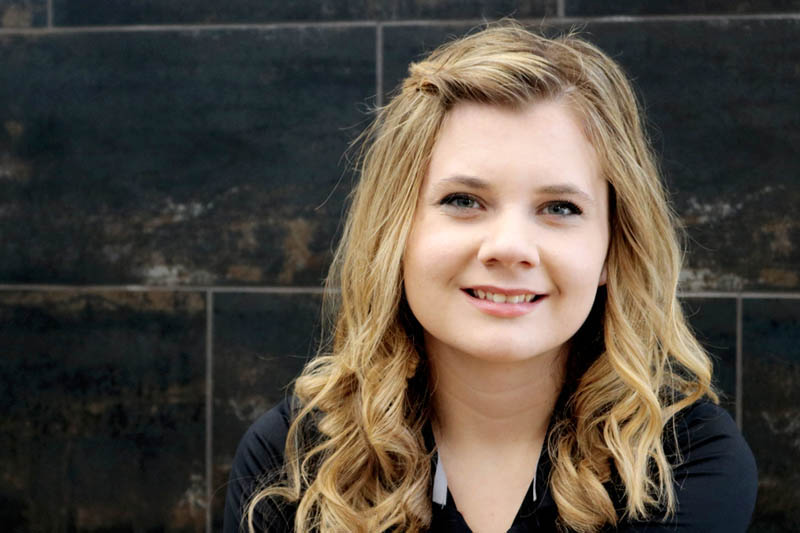 A junior in the political science program has been recognized nationally for her commitment to campus and the community.
Campus Compact, a Boston-based non-profit organization working to advance the public purposes of higher education, recently announced the names of 268 students who will make up the organization's 2018 cohort of Newman Civic Fellows, including Cassandra Griffin, who has already made an impact in her short time as a UNO student.
"Cassandra is a leader in service to her community," Chancellor Jeffery Gold said in a statement to Campus Compact. "Her passion can be seen out in the community as she leads large groups of volunteers during campus Service Days to behind the scenes when working with community organizations."
Named for Campus Compact co-founder Frank Newman, the Newman Civic Fellowship is a one-year program that provides training and resources to enhance a student's personal, professional and civic growth. The fellowship also provides fellows with access to exclusive scholarship and post-graduate opportunities.
In recent years, Griffin has remained dedicated to her community by interning with several local non-profits as well as local government offices and elections. On her resume, Griffin boasts internships with the Nebraska Civic Engagement Table and the Heath Mello for Mayor campaign in 2017, where she helped as a finance intern. Today, she interns for Planned Parenthood of the Heartland while working as a Service Supervisor within UNO's Office of Civic and Social Responsibility.
I think a lot of my work might be viewed as controversial. I think controversy and polarization is why a lot of people are hesitant to get engaged in politics. But disengaging does not solve the problems at hand. The only way things change is if people get involved.
- Sandy Griffin
Through the Newman Civic Fellowship Griffin, who is also a member of the University Honors Program, will be provided a variety of learning and networking opportunities, while also having the opportunity to attend a national conference of Newman Civic Fellows in partnership with the Edward M. Kennedy Institute for the United States Senate.
"We are thrilled to have the opportunity to celebrate and engage with such an extraordinary group of students," said Campus Compact president Andrew Seligsohn. "The stories of this year's Newman Civic Fellows make clear that they are bringing people together in their communities to solve pressing problems. That is what Campus Compact is about, and it's what our country and our world desperately need."
If you have a story idea, news tip, or inquiry please contact:
Joan Bell | jbell@unomaha.edu