Petersen's new book first to make comparative study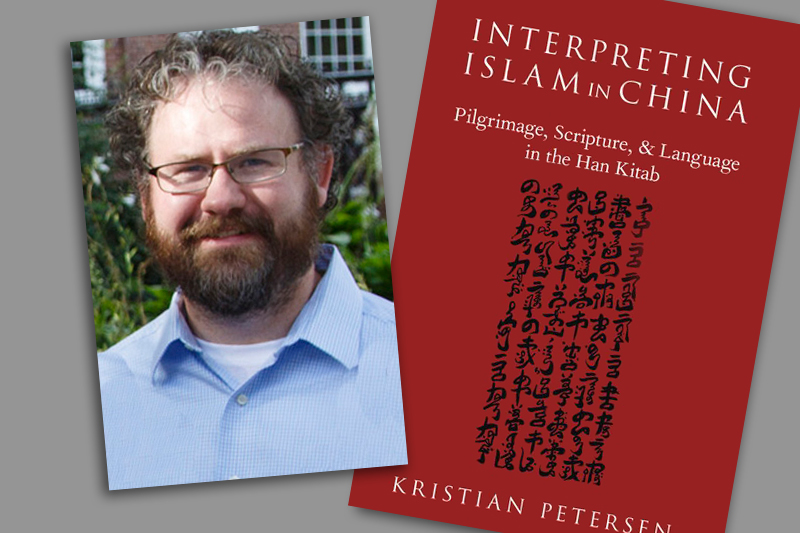 According to the publisher, Oxford University Press, Kristian Petersen's new book Interpreting Islam in China: Pilgrimage, Scripture, and Language in the Han Kitab is "the first study of Han Kitab literature to put authors in conversation on specific topics and concerns." It also "translates large portions of Han Kitab literature previously inaccessible in English and provides a clear methodological program for a comparative assessment of key categories in the study of religion through an analysis of the Sino-Islamic tradition."(https://global.oup.com/academic/product/interpreting-islam-in-china-9780190634346?cc=us&lang=en&),
Kristian Petersen is an Assistant Professor in the Department of Religious Studies. His research and teaching interests include Theory and Methodology in the Academic Study of Religion, Critical Islamic Thought, Muslims in the West, Literary and Institutional Sufism, Chinese Religions, Human Rights, Media Studies, and Comparative Religions. He specializes on the development of Islam in China and Sino-Islamic intellectual history.

His publications can be found in Modern Asian Studies, Journal of Sufi Studies, Philosophy East and West, Journal of Muslim Minority Affairs, and Oxford Islamic Studies Online. He is currently working on a second book project: The Treasure of the Heavenly Scripture: Translating the Qur'an in China (Oxford University Press).

As the host of the New Books in Religion (http://newbooksinreligion.com) and New Books in Islamic Studies (http://newbooksinislamicstudies.com) podcasts, he discusses scholarship with authors of new books.

He is Assistant Director of MRB Radio at Marginalia Review of Books (http://marginalia.lareviewofbooks.org) where he hosts a podcast called Directions in the Study of Religion.



If you have a story idea, news tip, or inquiry please contact:
Courtni Kopietz | ckopietz@unomaha.edu