Pace's studies abroad include language, culture, and physics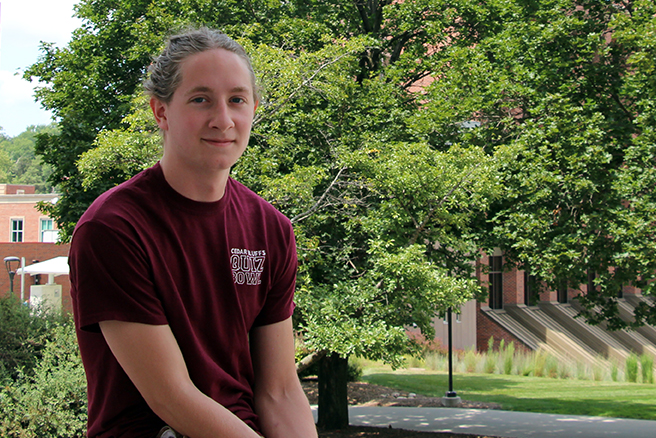 Andrew Pace, a sophomore in the College of Arts and Sciences was awarded the Global Korean Scholarship (GKS) Exchange Scholarship for his semester studying at Yeungnam University in Gyeongsan, South Korea.
"It was just a sense of relief," said Pace. Thanks to the GKS, he no longer had to worry about the most expensive parts of his program.
The GKS exchange scholarship gives Pace a monthly allowance of 500,000 KRW which converts to approximately $450 USD, a settlement allowance, and his flight costs. Pace is required to take more than three courses in Korean language, history and culture while abroad at Yeungnam University.
The GKS scholarship is part of the National Institute for International Education (NIIE)'s Exchange Students Support Program. The scholarship is awarded to students that have a partnership with Korean universities.
Pace is enthusiastic about experiencing the South Korean culture. "It is completely different than mine." When he isn't studying, Pace is looking forward to meeting new people, exploring the country, and eating Korean food.
"I plan on taking a bunch of cultural courses. I'm taking a current moral issues course, which I'm excited about taking—especially from a non-American perspective," said Pace when discussing the courses he's taking abroad. He also is planning to take Physics courses to further his degree.
Pace has traveled before but is looking forward to engaging in the experience of study and living in a different country for a full semester.
"I was born into a military family, so I think getting out and about and traveling is in my DNA and I couldn't be more excited to study at Yeungnam," he shared. "I don't know what I hope to find in Korea, but I'll know it when I see it. I just want to take in any experience I can find."