Reiter-Palmon offers workshops on creativity and innovation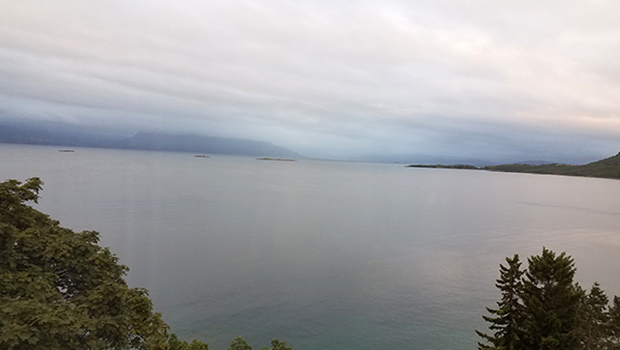 This summer Dr. Roni Reiter-Palmon, Director of the Industrial/Organizational Psychology program, traveled to Norway to present a number of workshops sponsored by Tinkr, a consulting firm specializing in creativity and innovation.
"This is the whole point to Industrial/Organizational Psychology. We apply our expertise and our research to the workplace to improve productivity and the quality of work life," explains Reiter-Palmon. "It's gratifying work."
While in Oslo, Reiter-Palmon offered workshops on creativity and innovation for humanitarian organizations including the Red Cross and the Norwegian Refugee Council.
She also spent three days in Harstad where she studied teams of performers preparing for the Artic Arts Festival, observing rehearsals and talking to the director and the participants. She then presented her findings in workshops for business people, drawing parallels between creative teamwork in the arts and in business, sorting out the most useful methods for application in business settings.
Reiter-Palmon, who is Varner Professor of Psychology and Director for the Center for Collaboration Science at UNO, was recently awarded the University of Nebraska Outstanding Research and Creative Activity award in recognition of her national and international impact in the field.
If you have a story idea, news tip, or inquiry please contact:
Courtni Kopietz | ckopietz@unomaha.edu