Physics prepares for August 21 eclipse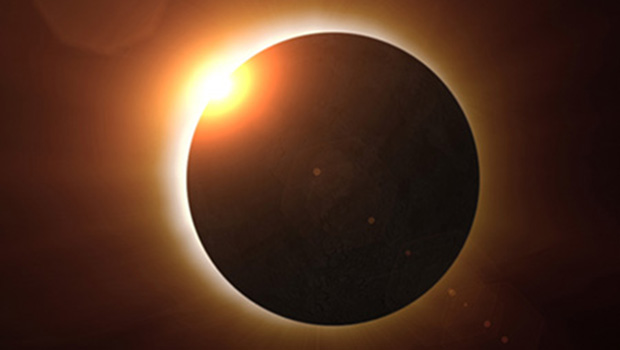 When students return to campus for the first day of classes this fall the universe will show its Maverick spirit with an once-in-a-lifetime "blackout" as the first total eclipse of the sun in more than 60 years passes over North America.

From approximately 10:30 a.m. to 2:30 p.m. on Monday, Aug. 21, the earth will pass through the Moon's shadow and, depending on where you live, result in various eclipse results.

That day, Omaha will experience 98 percent of totality. This means that while the sun will not be entirely covered, it will hide most of the sun's rays and create a late-evening experience, approximately at 1 p.m..

At UNO, the Department of Physics is preparing for the unique event by planning multiple viewing opportunities for any interested students, faculty and staff.

From 11 a.m. through the end of the eclipse, UNO's Mallory Kountze Planetarium will be open for observation, four separate telescopes will be set up along the south side of the Durham Science Center, two solar viewing screens projecting the eclipse will be set up and two observation stations will be established using colanders.

Krista Testin, who manages the planetarium, says there should be more than enough opportunities throughout the process for anyone interested in seeing the celestial phenomenon.

"It is incredibly important that anyone who wants to see the eclipse do so using proper safety precaustions," she says. "Just because most of the sun will be covered doesn't mean it's safe to look directly at it."

Lecturer Dave Kriegler says that the event is so unusual that people began making travel plans more than a year ago to typically non-tourist destinations like Grand Island; Saint Joseph, Missouri; Casper, Wyoming; and Atchison, Kansas.

"There is really nothing that can compare to a total solar eclipse," Lecturer David Kriegler says. "Depending on where you are at in the eclipse's path, it will be dark enough to see some bright stars in the middle of the day, temperatures will drop and, in general, it will just be a very odd sensation for humans and animals alike."

NASA offers the following advice for safely viewing the eclipse:
Looking directly at the sun is unsafe except during the brief total phase of a solar eclipse ("totality"), when the moon entirely blocks the sun's bright face, which will happen only within the narrow path of totality (https://go.nasa.gov/2pC0lhe (link is external)).
The only safe way to look directly at the uneclipsed or partially eclipsed sun is through special-purpose solar filters, such as "eclipse glasses" or hand-held solar viewers. Homemade filters or ordinary sunglasses, even very dark ones, are not safe for looking at the sun. To date five manufacturers have certified that their eclipse glasses and handheld solar viewers meet the ISO 12312-2 international standard for such products: American Paper Optics, Baader Planetarium (AstroSolar Silver/Gold film only), Rainbow Symphony, Thousand Oaks Optical, and TSE 17.
Always inspect your solar filter before use; if scratched or damaged, discard it. Read and follow any instructions printed on or packaged with the filter. Always supervise children using solar filters.
Stand still and cover your eyes with your eclipse glasses or solar viewer before looking up at the bright sun. After glancing at the sun, turn away and remove your filter — do not remove it while looking at the sun.
Do not look at the uneclipsed or partially eclipsed sun through an unfiltered camera, telescope, binoculars, or other optical device. Similarly, do not look at the sun through a camera, a telescope, binoculars, or any other optical device while using your eclipse glasses or hand-held solar viewer — the concentrated solar rays will damage the filter and enter your eye(s), causing serious injury. Seek expert advice from an astronomer before using a solar filter with a camera, a telescope, binoculars, or any other optical device.
If you are within the path of totality (https://go.nasa.gov/2pC0lhe (link is external)), remove your solar filter only when the Moon completely covers the sun's bright face and it suddenly gets quite dark. Experience totality, then, as soon as the bright sun begins to reappear, replace your solar viewer to glance at the remaining partial phases.

For additional information:
https://eclipse2017.nasa.gov/safety
If you have a story idea, news tip, or inquiry please contact:
Courtni Kopietz | ckopietz@unomaha.edu