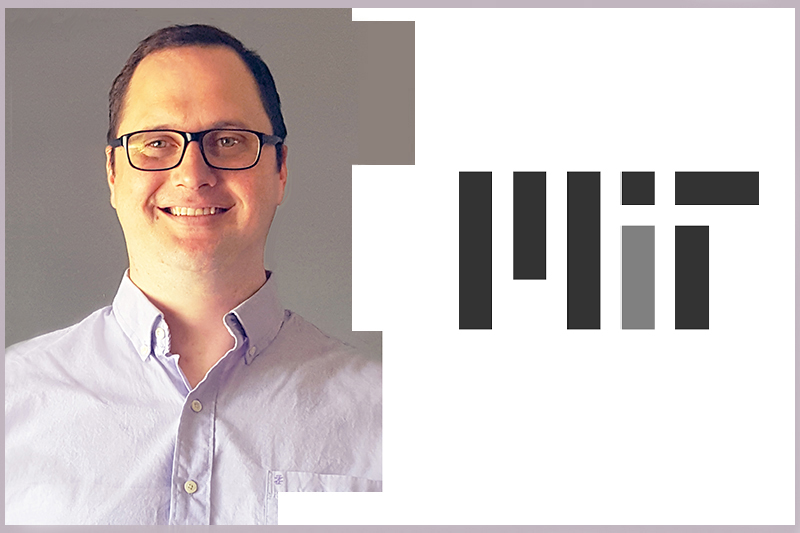 Joe Smolsky was honored at the Student Honors Convocation this spring as an Outstanding Major in Physics. That may be a bit of an understatement.
Like most of our outstanding majors, he has a high GPA, was actively involved in student life while working as a tutor and a teaching assistant and participating in undergraduate research.
Smolsky's achievements in research as an undergraduate, however, make him remarkable even among his outstanding peers.
In his work with Dr. Alexey Krasnoslobodtsev at UNO and through collaborations with others at UNMC and UNL, Smolsky contributed to the development of sensitive probes for enhanced Raman scattering in order to study the mechanism of protein aggregation and detection of cancer biomarkers. According to Krasnoslobodtsev, Smolsky's work has lead to three conference presentations and a publication in 2017 in the journal Biosensors --with Smolsky as first author.
In the summer of 2017, having graduated with a BS in Physics from UNO, Smolsky is preparing to pursue a PhD in Physics from M.I.T. M.I.T.'s admission rate is 7.9%. Of 19,020 applications, only 1, 511 were accepted.
Smolsky has joined Dr. Janet Conrad's research group at M.I.T. He explains, "She is an experimental particle physicist, specializing in neutrino research. I will be working on a short-baseline neutrino experiment." He anticipates that he will earn his PhD in five to six years and then hopes to find a position as physics faculty to continue in both teaching and research.
If you have a story idea, news tip, or inquiry please contact:
Courtni Kopietz | ckopietz@unomaha.edu