International Studies major will study language, culture, and political science in Taiwan.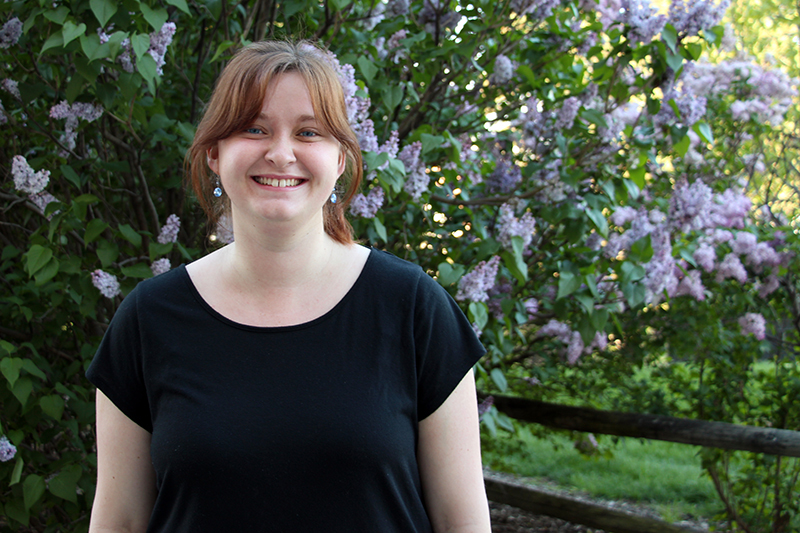 Amber Johnson is heading to Taiwan this summer to study Mandarin and Taiwanese culture, thanks to her receipt of the Taiwan-United States Sister Relations Alliance (TUSA) Ambassador Summer Scholarship. Amber Johnson is a Goodrich Scholar and International Studies major, with a focus in Global Strategic Studies.
The TUSA Ambassador Summer Scholarship is part of TUSA's ongoing mission to "Promote peace in the world by creating closer friendships and understanding between the people of the United States and the people of Taiwan." TUSA Summer Ambassadors receive funding to cover their tuition, accommodation, excursions, a weekend with a host family, accident coverage, and a one-on-one language exchange partner, financed by the Taiwanese government.
As Ambassadors, American students take part in an intensive Mandarin language course and various Taiwanese culture courses such as Calligraphy, Chinese Painting, Taichi, and Tea Ceremony. Johnson explains, "The language course is the primary course, and then you have a course focused on political science. Then you have those classes that are focused on the culture," noting that she is looking forward to trying out a class about Chinese opera.
There is no language requirement to receive the TUSA Summer Ambassador Scholarship, and ambassadors are placed into different levels from beginner to advanced. The key is an interest in studying the language and exchanging culture.
This summer, TUSA Ambassadors will study at National Cheng Kung University in Tainan, Taiwan. The program lasts from the end of June to the end of August, and students receive credit for their participation.
Amber Johnson says that she applied to the program before, after hearing about another Goodrich scholar who had received it, but had been waitlisted. This motivated her to seek other opportunities to go abroad, and she spent spring semester 2016 studying abroad on exchange at the University of Ljubljana in Slovenia. With a renewed sense of purpose, Johnson applied again.

"I went back and looked at my old essays, which was very embarrassing. But now I know a lot more about what I'm interested in – culture, language, and political relationships – so I was able to fine tune. Before, I hadn't really made those connections."
But Johnson's aspirations don't stop there. After completing the TUSA Summer Ambassador Scholarship, she will spend the 2017 – 2018 Academic Year studying Russian language on exchange at the University of Tartu in Estonia. She foresees an internationally-focused career in her future, and is considering foreign service, Peace Corps, or teaching English abroad.
If you have a story idea, news tip, or inquiry please contact:
Courtni Kopietz | ckopietz@unomaha.edu