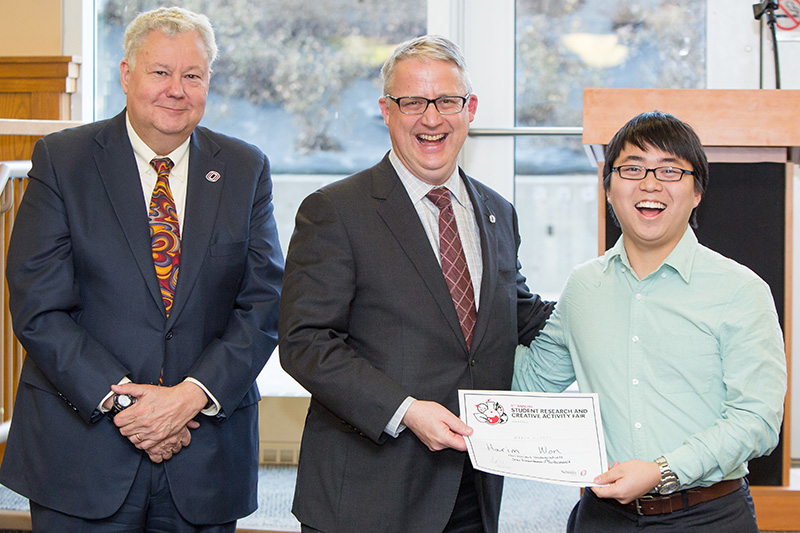 For the first time in the 30 year history of the Barry Goldwater Scholarship Awards, not one but two UNO students are among the recipients. Harim Won, Biology, and Zachary Meade, Pre-Med and Electrical Engineering, are among the 240 awardees chosen from 1,286 applicants.
According to the scholarship website, "133 of the Scholars are men, 103 are women, and virtually all intend to obtain a Ph.D. as their highest degree objective. Twenty-two Scholars are mathematics majors, 153 are science and related majors, 51 are majoring in engineering, and 14 are computer science majors....The one and two year scholarships will cover the cost of tuition, fees, books, and room and board up to a maximum of $7,500 per year." https://goldwater.scholarsapply.org/2017-scholars-press-release/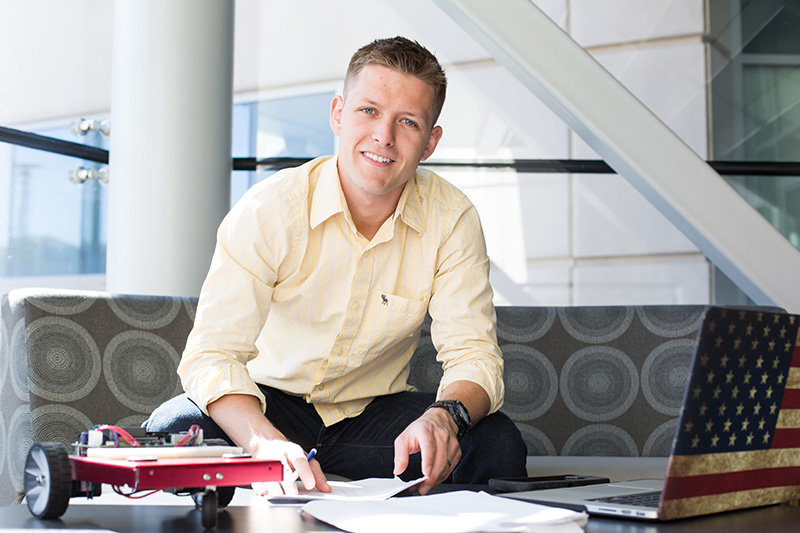 Zachary Meade, electrical engineering major and pre-med student.
If you have a story idea, news tip, or inquiry please contact:
Courtni Kopietz | ckopietz@unomaha.edu