Gershovich honored as scholar and mensch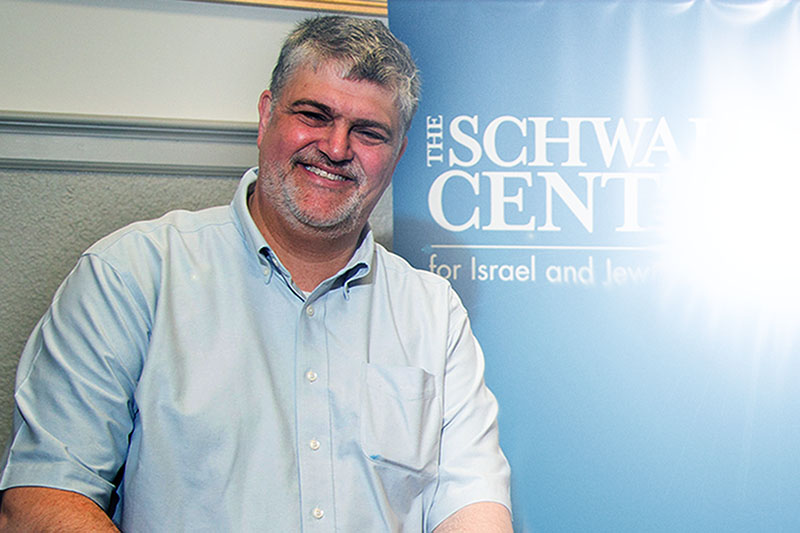 On February 8,2017, Dr. Moshe Gershovich passed away at the age of 57. Our thoughts and condolences are with Moshe's loved ones during this difficult time. He is survived by his wife Elisabeth.
With Gershovich's passing, many in the UNO and Omaha Communities lost a good friend, colleague, and inspiration. The College of Arts & Sciences lost an important builder of bridges, bridges among disciplines and cultures, between UNO and the Omaha Community.
A native of Israel, Dr. Gershovich earned a BA from Tel Aviv University (1982), and a PhD from Harvard (1995). He published French Military Rule over Morocco: Colonialism and its Consequences, as well as numerous scholarly articles in journals such as Middle Eastern Studies, Journal of Military History, Maghreb Review, and Journal of North African Studies.
His teaching career started at MIT where he served as visiting lecturer between 1995-1998. Then he taught two and a half years at Al-Akhawayn University in Ifrane, Morocco. In the Spring of 2001, he started teaching at UNO.
Gershovich taught courses in the Middle East, the Israel and Palestine conflict, and the U.S. and the Middle East. He also served as Director of the Natan and Hannah Schwalb Center for Israel & Jewish Studies, a center established in 2009 "to create, coordinate, and promote an interdisciplinary program focusing on teaching and scholarship in Jewish and Israeli history, politics, culture and society."
Gershovich also originated and regularly participated in the popular Middle East Forums on campus, offering a panel of experts from a variety of disciplines to discuss with students and others topics such as how fighting in Gaza affects Israel's relations with Palestine and what we can, or should, do regarding the rise of ISIS in Syria and Iraq.
In an article in The Jewish Press titled A life fully lived, lovingly recalled, Dr. Joan Latchaw writes, "Years ago a colleague asked me, 'What is the definition of a mensch?' I rifled through my mental dictionary and responded, 'Someone who is responsible, kind-hearted, and compassionate.' But those traits, laudable as they are, didn't have the taam, the spirit, the feel embodied in the Yiddish word. I finally gave up and named a person we both knew. Instantly my colleague understood. Moshe Gershovich was a quintessential mensch."
Other tributes in the article include the following:
"Moshe was a kind and gentle man who personified everything we aspire to be as dedicated scholars and teachers." -- Dr. Mark Scherer, History
"Moshe's life was a microcosm of the Jewish experience in the late 20th and 21st centuries: bridging the different cultures through education and sharing in the common bonds of history to promote humanity." -- Anthony Hughes, UNO student
"Who was not Moshe's friend? In which college or department was Moshe not welcome?" asks Dr. Curtis Hutt of Religious Studies, asserting that Gershovich's presence, fair-mindedness, and compassion were a major factor in maintaining a peaceful and welcoming atmosphere among the different cultures and nationalities at UNO.
Memorials can be directed to the Natan and Hannah Schwalb Center for Israel and Jewish Studies (01105940) via the University of Nebraska Foundation.
If you have a story idea, news tip, or inquiry please contact:
Courtni Kopietz | ckopietz@unomaha.edu