Celinscak wins $10K Vine Award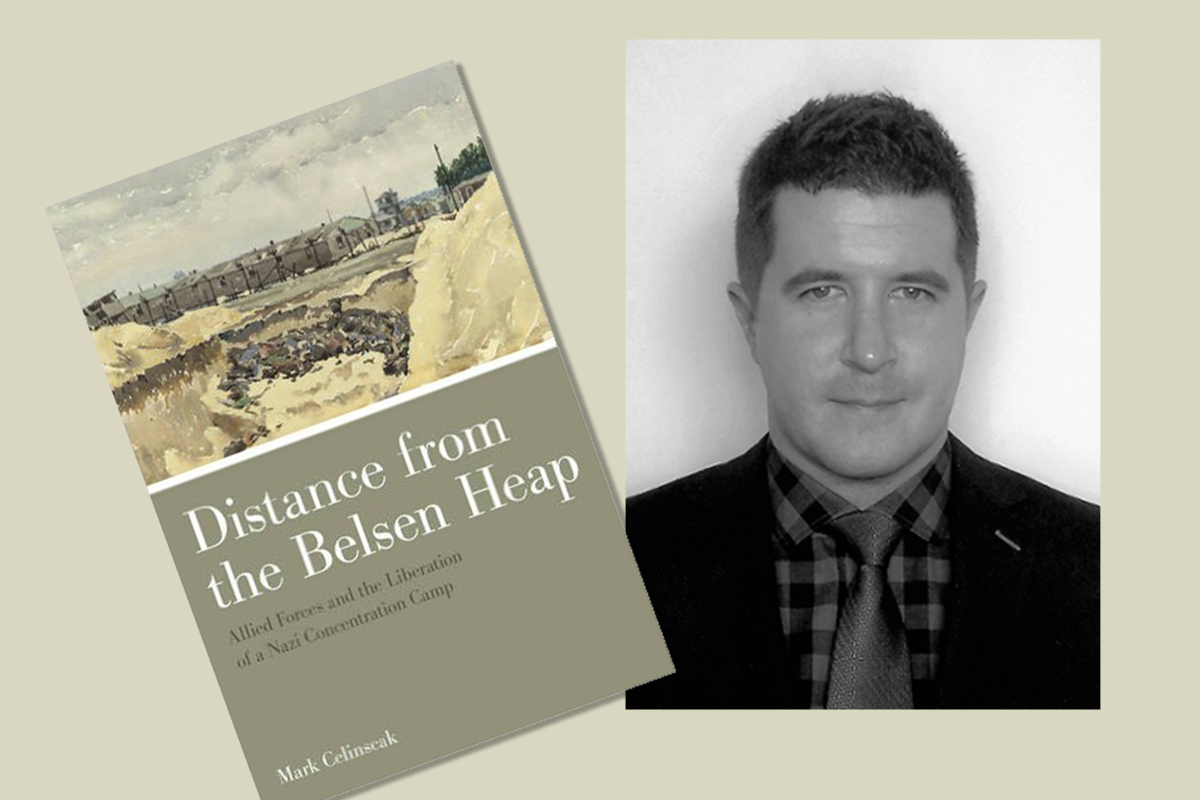 The Koffler Centre of the Arts recently announced the five winners of the Vine Awards for Canadian Jewish Literature. Dr. Mark Celinscak, Louis & Frances Blumkin Professor of Holocaust & Genocide Studies and Director of the Sam & Frances Fried Fund of Holocaust & Genocide Studies at UNO, is the winner in the non-fiction category.
Melissa Young of the University of Alabama writes, "When British and Canadian forces entered Bergen Belsen on April 15, 1945, Allied personnel were not prepared for the brutal conditions they encountered. Grappling with their emotions and the language they needed to process their experience, they struggled to appropriately respond to the camp's starving, disease-ridden inmates. In Distance from the Belsen Heap: Allied Forces and the Liberation of a Nazi Concentration Camp, Mark Celinscak examines the words and actions of these soldiers, relief workers, artists, and chaplains. His book's purpose is twofold: to reveal common patterns of behavior and collective reactions to the concentration camp and to reinsert Canada into the story of its liberation. Celinscak concludes that Allies who entered Bergen Belsen employed several defense mechanisms to create the distance they needed to manage the dead, offer aid to its survivors, and document Nazi war crimes. Their experiences were transformative; some later began to support Zionism while others reexamined their own lives or work."