Batchelder Conference for Biblical Archaeology
Bringing scholars from around the world together to deepen understanding of ancient history.
Every year scholars and guests come to the University of Nebraska for the Batchelder Biblical Archaeology Conference to present their research and findings in the field. Lectures have topics that range from Archaeology to History, Geology, Anthropology, and more. The conference brings together faculty, staff, students and the community at large as we deepen our understanding of ancient history together.
View the 2016 Batchelder Conference at a Glance.
The conference is named in honor of Anne Batchelder. Mr. and Mrs. Batchelder gave an endowment for the conference after visiting Bethsaida in Israel to ensure that the conference would be supported annually.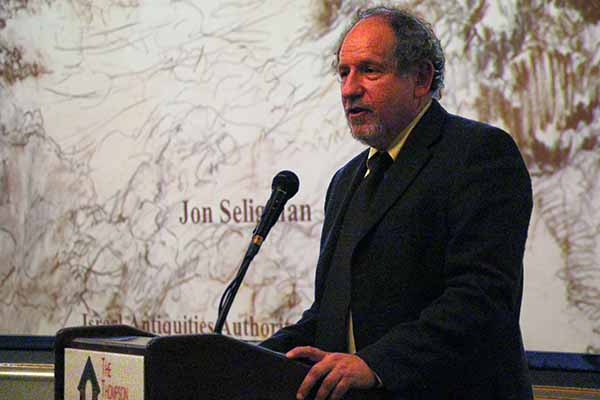 2016 Keynote Speakers
Thursday, November 10th, 7:30 pm
Prof. Avraham Ronen
"The Earliest Burials and the Origin of Religions"
Friday, November 11th, 7:30 pm
Dr. Curtis Hutt
University of Nebraska at Omaha
"Animal Sacrifice in the Post Temple Period: History vs. Religious Tradition."
More presentations from 9:00 am to 5:00 pm Friday and Saturday, November 11 to 12. 
All sessions open to the public. $10 entrance, STUDENTS FREE.
About Bethsaida Excavations Project
The Consortium of the Bethsaida Excavations Project was formed in 1991 and has been housed at UNO since its inception. Bethsaida is the longest running excavation site in Israel. Its mission is to excavate the ancient city of Bethsaida, research the data discernible from the remains and disseminate the conclusions to both academic and popular audiences.
Our Campus. Otherwise Known as Omaha.
The University of Nebraska does not discriminate based on race, color, ethnicity, national origin, sex, pregnancy, sexual orientation, gender identity, religion, disability, age, genetic information, veteran status, marital status, and/or political affiliation in its programs, activities, or employment. Learn more about Equity, Access and Diversity.
scroll to top of page