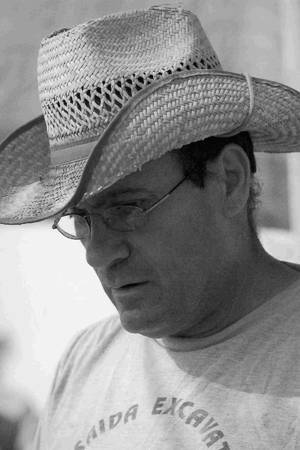 Rami Arav, PhD
Professor Emeritus
402.554.4986
---
Additional Information
Background
Dr. Rami Arav holds BA and MA degrees from Tel Aviv University, and a Ph.D. from New York University in Near Eastern Languages and Literature.
Dr. Arav's dissertation topic was "Palestine during the Hellenistic Period, Settlement Patterns and City Planning." Trained as a biblical archaeologist, Dr. Arav has directed numerous archaeological excavations, since 1987 has directed the excavation of the Biblical city of Bethsaida and is the director of the Consortium of the Bethsaida Excavations Project headed at UNO. The consortium consists of 30 scholars from 18 universities and colleges worldwide. Dr. Arav is also the director of the John and Carol Merrill expedition to the Cave of Letters.
Dr. Arav has published extensively in both scientific and popular literature, on the archaeology and history of the Land of Israel and of Bethsaida in particular. His latest books are Bethsaida, a City by the Northern Shores of the Sea of Galilee, Volumes 1, 2, 3 and 4 in a series of 5 books (vol 1-3 co-authored and co-edited with Dr. Richard Freund, Harry Truman University Press, Missouri); Jesus and His World, an Archaeological and Cultural Dictionary, co-authored with John Rousseau (Fortress Press, 1995),Cities through the Looking Glass (Eisenbrauns, 2007).
Dr. Arav teaches in the Department Philosophy and Religion and the Department of History at UNO. Biblical Archaeology, Jesus and Archaeology, Egypt and Babylonian texts and archaeology are among the special topics courses he teaches. Each summer, he also leads a group of students to his excavation site at Bethsaida, Israel for which students may get college credit.