Religious Renewal in Times of Crisis
UPDATE: This in-person international conference in Jerusalem has been postponed until April 24-28, 2023. The Call for Proposals found below will remain open until Fall 2022. For more information, please contact Dr. Curtis Hutt at chutt@unomaha.edu.
International Conference — Religious Renewal in Times of Crisis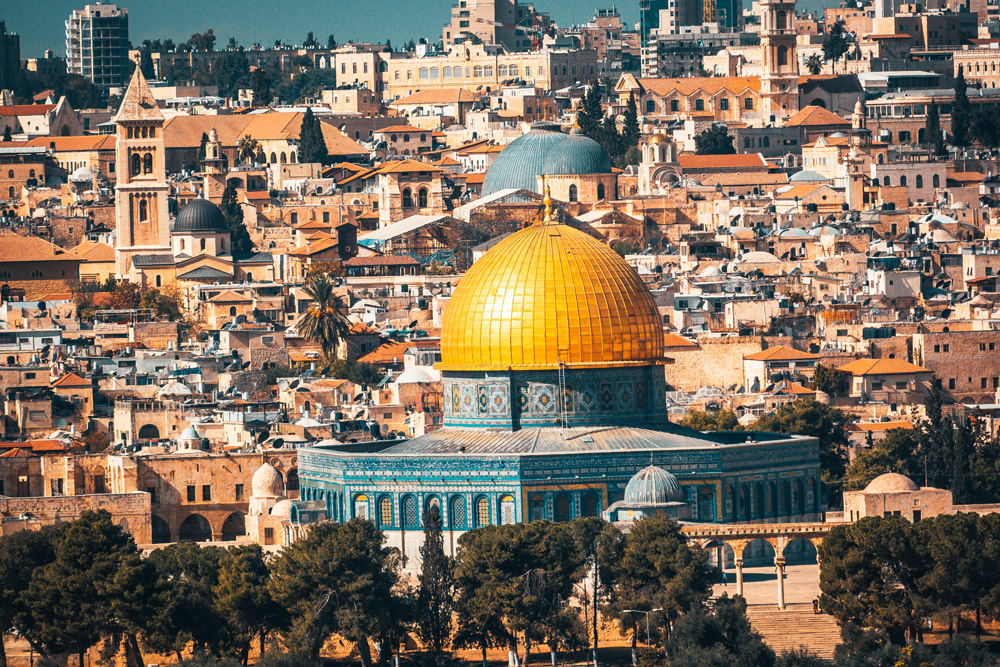 The University of Nebraska at Omaha (UNO) together with The Tri-Faith Initiative (TFI) and The Israel Palestine Center for Regional Initiatives (IPCRI) is organizing a conference on the topic of religious renewal.
The scope of this academic and public event is the study of religious renewal movements and their emergence in times of crisis across the world and history — with a special focus on how they have impacted the three Abrahamic religions and the city of Jerusalem.
Participants will be drawn from diverse academic disciplines and positions understanding that the investigation of religious renewal is intertwined with socio-cultural studies and contemporary political phenomena. Diverse historical renewalist movements will be discussed using multiple disciplinary approaches and kinds of analyses. Renewal as a reaction to social upheaval, economic degradation, and environmental catastrophe will be especially highlighted. Calls for a "return to the past" manifest in fundamentalist religions will be examined alongside renewal as a response to domination, colonization, warfare, ethnic cleansing, and genocide. In addition to inviting participants to address specific Jewish, Christian, and Islamic renewal movements, attention will be given to inter-faith activity as a measure of and response to crisis. Several slots will be open for non-monotheistic or non-religious spiritual practices as well.
Call for Papers
We are accepting proposals for 30 minute paper presentations. Complete session and panel proposals are also welcome. Planned sessions will run 1:45 minutes. Please submit proposals in the form of abstracts (max.1000 words).
Sessions, panels, and roundtables are planned on the following topics:
Historical Jewish, Christian, and Islamic Religious Renewal in Jerusalem;
Comparative Religious Renewal;
The Politics of Religious Renewal;
The Architecture of Religious Renewal;
Jewish Religious and Cultural Renewal since the Shoah;
Contemporary Christian Renewalist Movements;
Islamic Renewal, Wasatī/Salafī;
Religion and Spiritualism in Times of Environmental Crisis;
On the Use and Abuse of Cultural Heritage;
Religious Renewal without Hate;
Inter-faith Relations in Times of Crisis;
21st Century Religious and Spiritual Movements.
Please address any questions to Dr. Curtis Hutt at chutt@unomaha.edu
---
About the Conference
This is the second in a series of conferences with a focus on renewal in times of crisis sponsored by the Religious Studies department at University of Nebraska at Omaha.
This conference is co-sponsored by:
This multiple day event will bring together scholars and public figures working on religious renewal in Abrahamic religions and other religious/spiritual movements from around the world. It will be held in multiple locations across the Jerusalem including at the Tantur Ecumenical Institute where room and full board will be provided to invited participants. Proposals will be evaluated by our conference steering committee that includes: Nohad Ali, Bedross Der Matossian, Wendy Goldberg, Hani al-Huneidi, Marion Lecoquierre, Liel Maghen, Tomer Persico, Robert O. Smith, Rachel Werczberger, and Paul Williams. Keynotes and conference sessions including scholars and public figures will be streamed live and recorded.
* Subject to international travel guidelines, this conference may be postponed to a later date.