Uncover History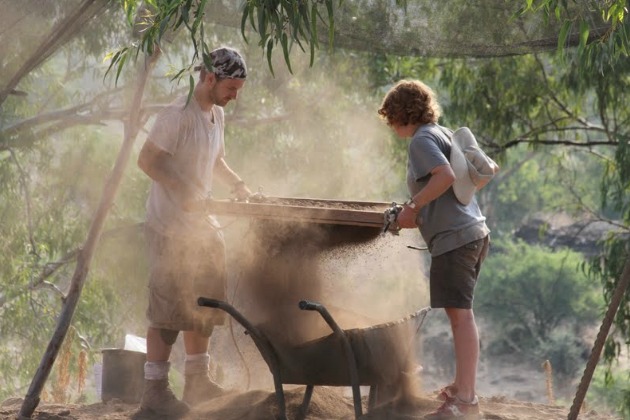 Make your own groundbreaking discovery. Join the dig at one of our upcoming summer sessions.
The University of Nebraska at Omaha (UNO) proudly led a consortium of universities in excavating Bethsaida, an ancient city located on the north shore of the Sea of Galilee for almost 30 years.
Bethsaida Consortium & Partners
UNO professor, Dr. Rami Arav, is director of excavations for Bethsaida Excavations Project. However, the project is possible through the contributions of the Bethsaida Consortium and Partners. The work at Bethsaida engages scholars, students, and other volunteers from diverse disciplines and from institutions all over the world. Together they uncover the ancient city of Bethsaida.
Check out the Bethsaida Field Reports, cataloging our digs dating back to 2003.
Become a member
Your institution can join the Bethsaida Excavations Consortium. Benefits include free housing and food
for student group leaders and membership on the consortium board. Membership dues are $2,500 per year. To inquire about joining, contact:
Professor of Religion and Philosophy and Lead Excavator
402.554.4986
Become a supporter
There are several ways an individual can support Bethsaida. Donations can be made to Bethsaida Archaeology, specific scholarships and projects, and by purchasing merchandise. Explore ways to Support Bethsaida today!
The Batchelder Biblical Archaeology Conference
Each fall, UNO hosts the Batchelder Biblical Archaeology Conference, which draws leading authorities in the field of archaeology and biblical research from around the world.
Visit our News and Events page for details as the conference draws closer.