Batchelder Biblical Archaeology Conference
Bringing scholars from around the world together to deepen understanding of ancient history
Every year scholars and guests come to the University of Nebraska for the Batchelder Biblical Archaeology Conference to present their research and findings in the field. Lectures have topics that range from Archaeology to History, Geology, Anthropology, and more. The conference brings together faculty, staff, students and the community at large as we deepen our understanding of ancient history together.
The conference is named in honor of Anne Batchelder. Mr. and Mrs. Batchelder gave an endowment for the conference after visiting Bethsaida in Israel to ensure that the conference would be supported annually.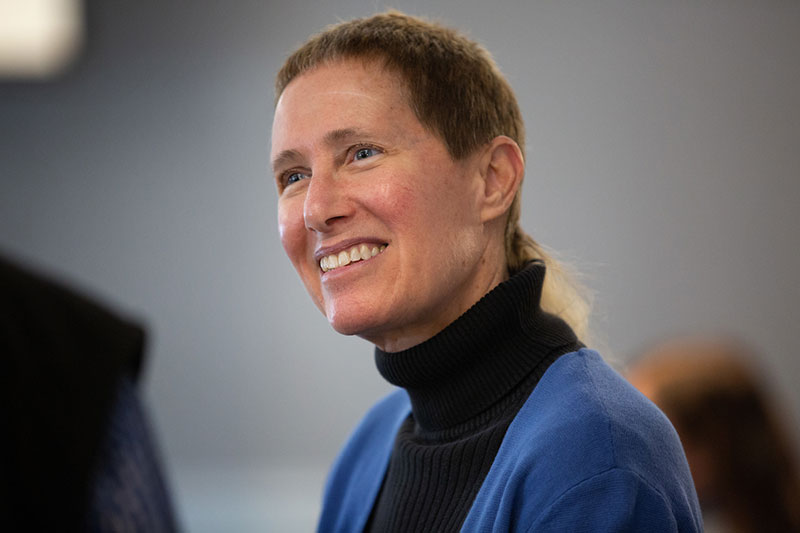 The 20th Annual Batchelder Conference for Archaeology and Biblical Studies took place Friday and Saturday, Nov. 9-10, 2018, at the Thompson Alumni Center on the UNO campus. Organized by the Religious Studies department, the conference included two days of scholarly presentations on archaeology, art history, biblical studies, geography, holocaust research, and textual analysis.
The program featured 17 speakers, and Professor Jodi Magness, a world-renowned and award winning archaeologist, as the keynote speaker. Her talk was titled "More than just Mosaics, the Ancient Synagogue at Huqoq Israel's Galilee."
Dr. Magness began the Huqoq archaeological excavations in 2011, bringing to light the remains of a monumental Late Roman (fifth century) synagogue building paved with stunning and unique mosaics, including biblical scenes and the first non-biblical story ever discovered decorating an ancient synagogue.
Other speakers included Dr. David Ilan, Director of the Nelson Glueck School of Biblical Archaeology in the Hebrew Union College Jerusalem, and Dr. Stefania Peluso, an Italian archaeologist and expert on Greco-Roman fine ware pottery.