Championing Human Rights Around the World
The Goldstein Lecture brings a distinguished scholar or leading expert on human rights to UNO each year.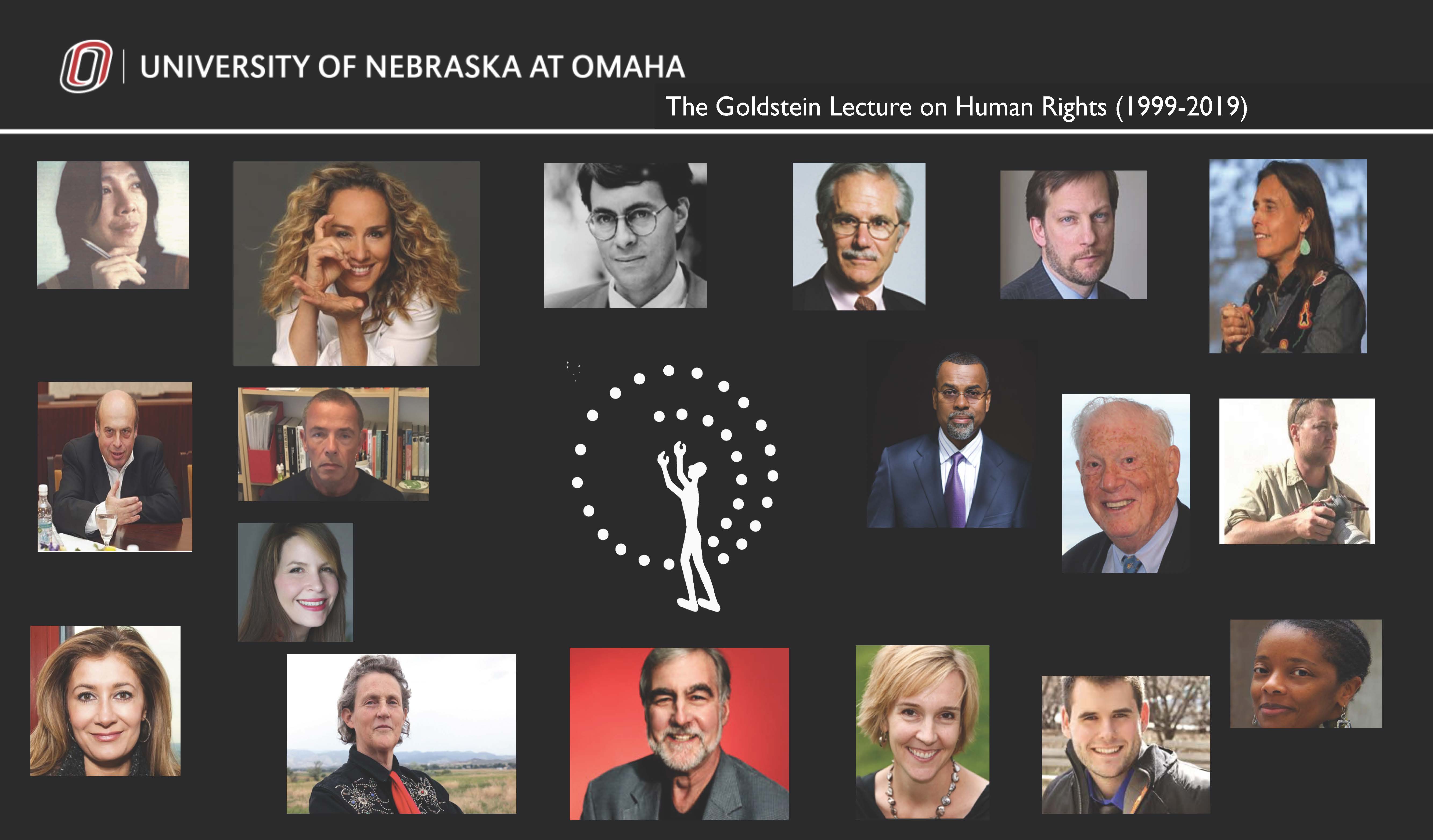 ---
Join us October 5, 2023
From 7:00-9:00 PM
Thompson Alumni Center, Bootstrapper Hall
Technology and its Impact on Human Rights will be presented by Betsy Popken, Executive Director of the Human Rights Center (HRC) at UC Berkeley School of Law.
This lecture will explore the interplay of human rights and technologies. How do different technologies positively and negatively impact human rights, and what can be done to minimize risk of harm? The lecture will focus on certain rights, like freedom of expression and right to privacy, on specific technologies like generative AI, the metaverse, and social media, and on how to responsibly innovate with human rights at the fore. Popken will also discuss how to mitigate negative human rights impacts through human rights policies, due diligence, and remediation, using the United Nations Guiding Principles on Business and Human Rights and international human rights law as the north star. The lecture will also explore the role of regulations, independent oversight bodies, and multi-stakeholder initiatives in protecting humans from the harmful impacts of technologies.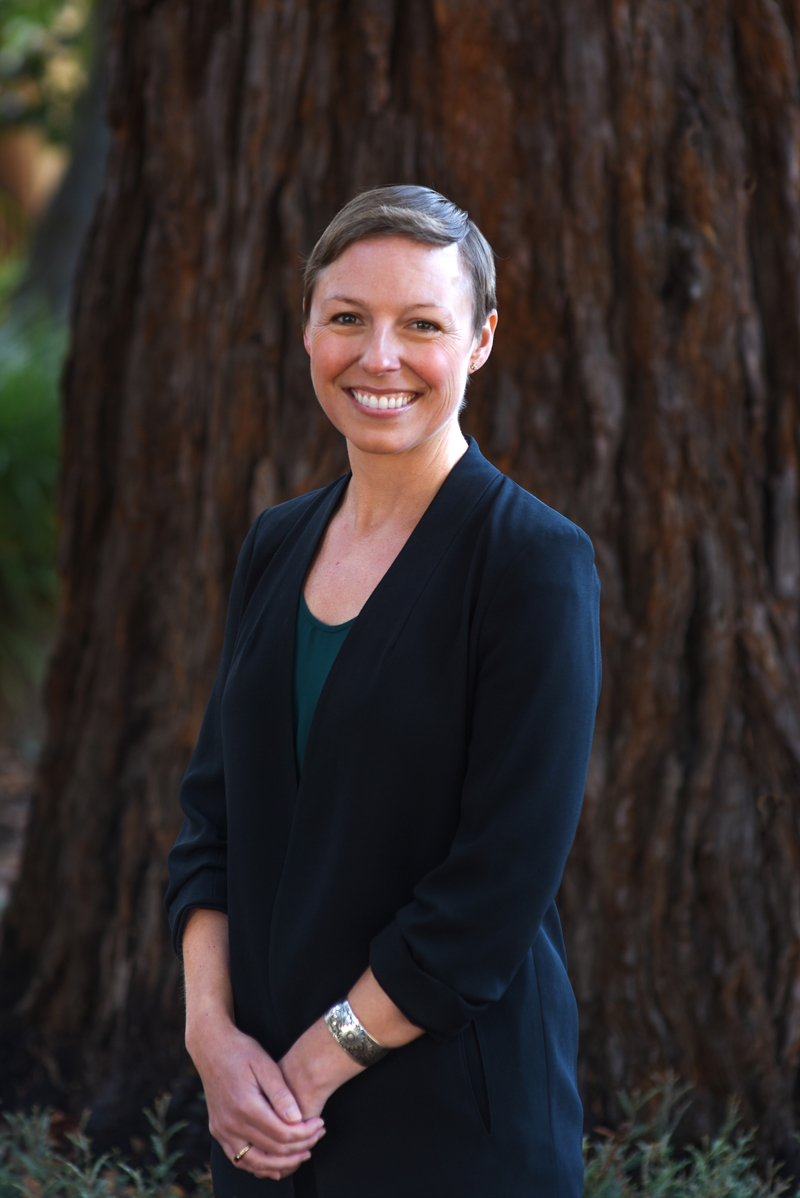 ---
2023
A Special Goldstein Lecture on Human Rights: Cosmic Justice: Desacralizing Human Rights in the Holy Land
Reza Aslan, University of California, Riverside
Livestream from Jerusalem
---
2022
---
---
2016
Different Kinds Of Minds Contribute to Society
Temple Grandin
---
2015
Rights and Resources: Understanding Contemporary Challenges to Human Rights in Central America
Angelina Snodgrass Godoy
---
2014
Human Rights and the Rights of Nature in an Era of Climate, Energy, Food and Water Crises
Winona LaDuke
---
2013
What Makes a Family? Is Same Sex Marriage a Human Right?
Zach Wahls
---
2011
The Black Swan of the Middle East
Sarah Leah Whitson, Executive Director, Middle East and North Africa Division Human Rights Watch
---
2010
Are Human Rights Organizations Helping or Hurting Relations between Israel, Palestine and the Arabs?
Robert L. Bernstein, Publisher and Human Rights Activist
---
2009
Hope for Darfur
Brian Steidle, former Marine Captain and executive director of HOPE (Helping Other People Everywhere)
---
2008
An Evening with Minky Worden
Minky Worden, Media Director Human Rights Watch
---
2007
An Evening with Natan Sharansky
Natan Sharansky, Chairman of the Institute for Strategic Studies, The Shalem Center
---
2006
Human Rights in Development Competing Claims and Economic Empowerment
Stephen P. Marks, Francois-Xavier Bagnoud Professor of Health and Human Rights
Harvard School of Public Health and Visiting Professor, School of Law City University of Hong Kong
---
2005
Genocide Emergency Sudan: Who will survive today?
Jerry Fowler, J.D. Staff Director Committee on Conscience, United States Holocaust Memorial Museum
---
2004
Human Rights: Morality versus Power
David Chandler, Senior Lecturer Centre for the Study of Democracy University of Westminster, London
---
2003
Tainted Legacy: 9/11 and the Ruin of Human Rights
Dr. William Schulz, Executive Director, Amnesty International
---
2002
Easy Targets: Children and Human Rights
Jo Becker, Children's Rights Division Advocacy Director Human Rights Watch
---
2001
China's Great Leap: What Olympic Legacy for Human Rights in China?
Lashawn R. Jefferson, Director of the Women's Rights Division, Human Rights Watch
---
2000
An Evening with Kenneth Roth
Kenneth Roth, Executive Director Human Rights Watch
---
1999
On the tenth anniversary of the crackdown at Tiananmen Square
Xiao Qiang, Champion of Democracy