Be a volunteer
No matter your age, profession, or education, you can help bring history to life during the Bethsaida Excavations Project.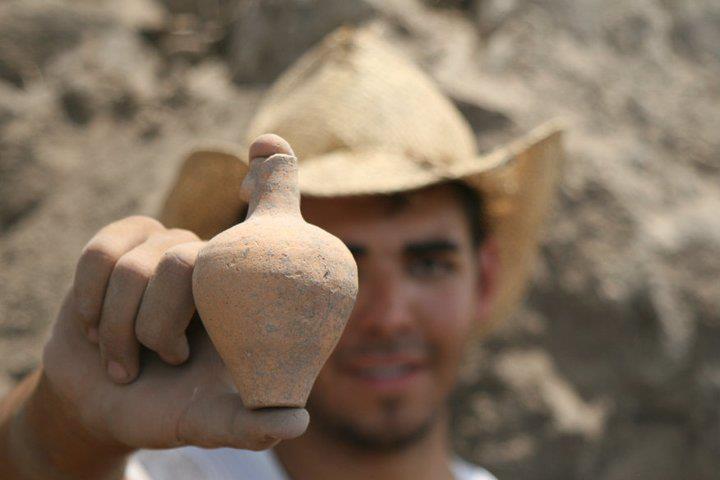 Daily Schedule
Work days at Bethsaida are Monday through Friday. A typical work day looks like this:
5:30 a.m. Daily work begins
9 a.m. Breakfast at the site
1 p.m. Lunch at the kibbutz
4:30 p.m. Lab works "pottery reading"
7 p.m. Dinner
8 p.m. Lecture
Accomodations
Volunteer excavators stay at the air-conditioned cottages at Nof Ginosar Hotel nestled on the western shore of the Sea of Galilee or at the Hakuk Balev tucked into the rolling hills nearby. Both offer breathtaking views and amenities are available for all participants.
Clinics and a hospital are available in the town of Tiberias, a few miles away from Ginosar.
Costs
Participants will stay at Kibbutz Ginosar. Costs are as follows:
By Tier and Duration
| Tier | Day | 1 week | 2 weeks |
| --- | --- | --- | --- |
| Triple | $125 | $855 | $1,710 |
| Double | $175 | $1,205 | $2,410 |
| Single | $190 | $1,310 | $2,620 |
*Note that triple and double room rates are per person. Prices reflect progressive discounts of $20 for each week of participation.
Prices Include
Accommodations
Breakfast on site and lunch and dinner at the hotel
Transportation from the airport one time at the beginning of every session
Transportation daily to and from the site
Please note that all participants must arrange for international health and personal insurance coverage through their own universities and carriers. The participation fee includes a laundry service done once a week.