Vinyl Cutting and Heat Press
---
Decal Cut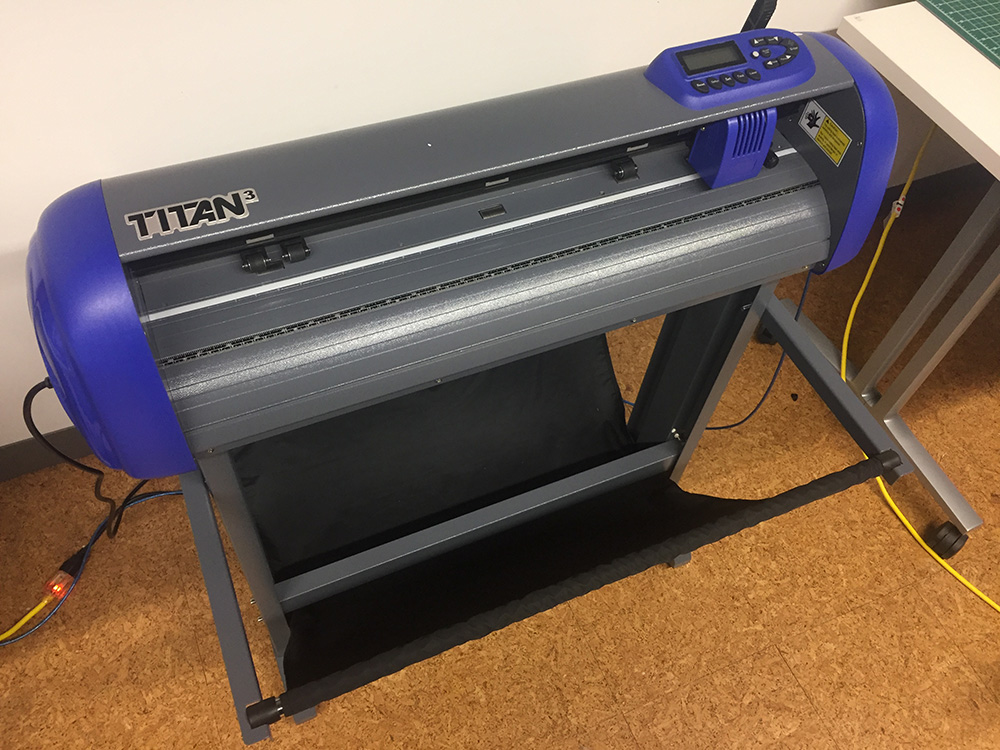 Vinyl can be purchased from the Creative Production Lab for 2 cents per square inch. This includes the negative space within the design.
The vinyl cutter uses vector images to cut, which can be made using Adobe Illustrator, Corel Draw, or Inkscape. We can help during or before your appointment if you need assistance with preparing your image.
Cost: $.02 / square inch
---
Clamshell Heat Press
Bring in a clean t-shirt or fabric to use in the machine.
Heat press vinyl is available for purchase in the lab for 2 cents per square inch. We do our best to ensure the best quality in your project, but please note we are not responsible for any inconsistencies in your finished product.
Cost: $.02 / square inch
---
Colors vary with our vinyl cutter. We do not offer mass production of vinyl decals or t-shirt pressing.  Creative Production Lab services are not available for commissioned work and profit enterprises.