Stickers & Automated Cutting
All services will be under limited operations until further notice. Heat press projects are not available at this time.
In the event that the UNO campus or Criss Library are closed, all CPL services will also be stopped. Please review the main library webpage prior to your appointment time.
CPL Staff will be available for assistance with software and creative projects by email throughout the  semester. Please email unolibrarycpl@unomaha.edu and we will respond to all questions with direct assistance or links to video aid within one business day if at all possible. 
---
Vinyl Decal Cutting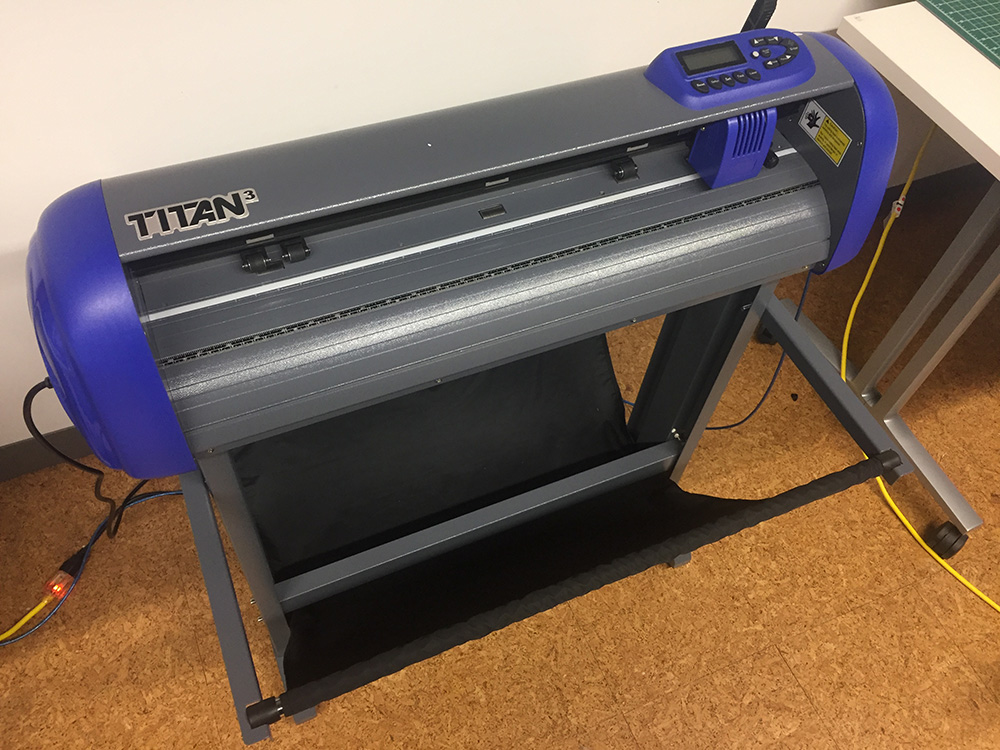 Vinyl can be purchased from the Creative Production Lab for 2 cents per square inch. This includes the negative space within the design.
The vinyl cutter uses vector images to cut, which can be made using Adobe Illustrator, Corel Draw, or Inkscape. We can help during or before your appointment if you need assistance with preparing your image.
The largest workable segment that can be cut in a single pass is 24" x 18"
Cost: $.02 / square inch
---
Clamshell Heat Press
Bring in a clean t-shirt or fabric to use in the machine.
Heat press vinyl is available for purchase in the lab for 2 cents per square inch. We do our best to ensure the best quality in your project, but please note we are not responsible for any inconsistencies in your finished product.
Cost: $.02 / square inch
---
Colors vary with our vinyl cutter. We do not offer mass production of vinyl decals or t-shirt pressing.  Creative Production Lab services are not available for commissioned work and profit enterprises.
---
Cricut Maker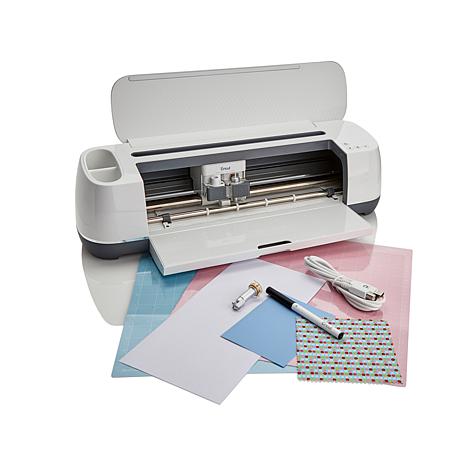 Patrons can bring their own media or use CPL stock for various die-cut multimedia projects.
File preparation for cutting-only should be done as an SVG vector image.
Die-cut stickers on printable vinyl or adhesive material are available to be made by appointment only.
To maximize material usage, images should be prepared individually as PNGs with a transparent background.
Maximum cut area is 12" x 24", as determined by currently available cutting mats.
Cost: $0.50 per sheet 
---