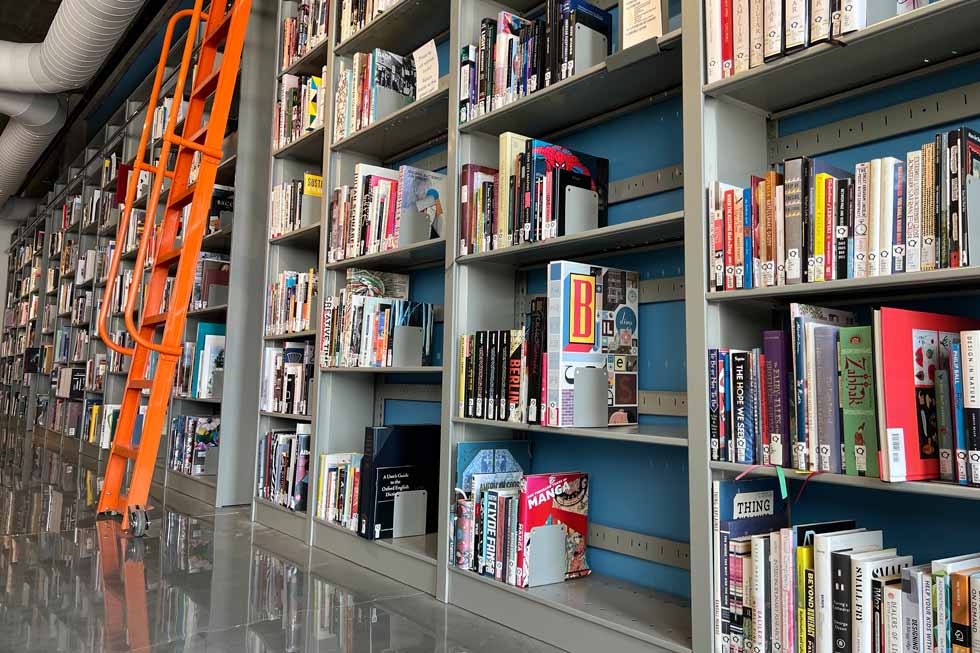 Explore the KANEKO-UNO Library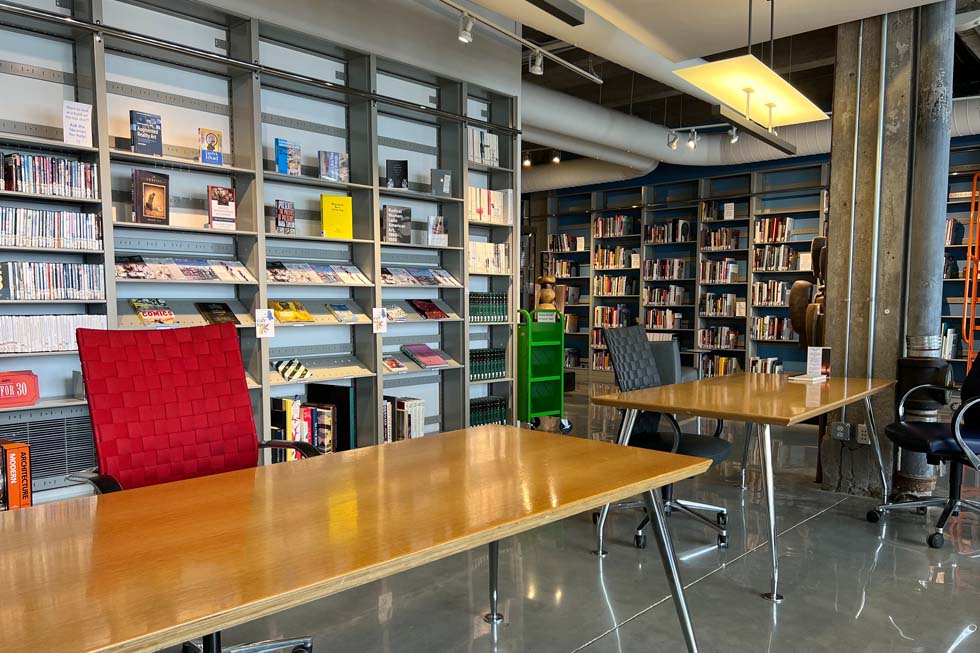 Learn More About Our Resources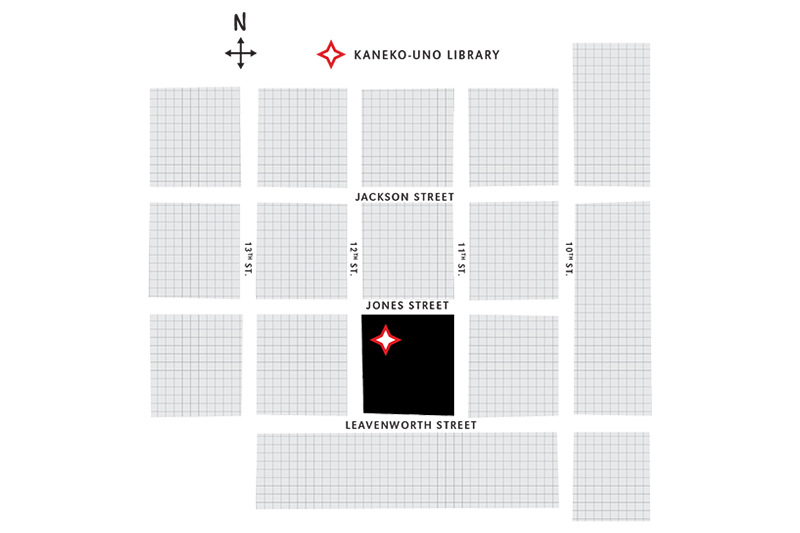 KANEKO-UNO Creativity Library in the Old Market
The KANEKO-UNO Library exists to encourage our patrons' creativity by providing a space to access resources, instruction, and inspiration. Whether you are a student looking for a place to cram for your organic chemistry exam, a parent looking for a safe place to play with your kiddos, a team in need of meeting space, or somewhere in between, the KANEKO-UNO Library provides an open space for you in Omaha's Old Market.
Interested in Our Space?
Library spaces are the core of community-building. The KANEKO-UNO Library seeks to offer its space for those activities that are at the core of any community: off-site class sessions, social gatherings, club meetings, retreats, performances, and any other small programs or events. Our spacious, sunlit lounging areas and our well-equipped work spaces provide an atmosphere suited for any kind of get-together, formal or casual.
UNO students, faculty, and staff especially are encouraged to make use of our unique space to further strengthen the partnership between UNO and KANEKO. These groups, along with KANEKO members, have the additional benefit of checkout privileges for our circulating materials, which include rare books, board games, and more.
We are open to the public Tuesday through Saturday, 12 P.M. - 5 P.M., and we are happy to work inside or outside of those hours to accommodate a meeting or program you'd like to share with the community (depending on availability).
Those interested in utilizing our space can send inquiries to KANEKO Education Manager Katherine Scarpello at katherine@thekaneko.org.