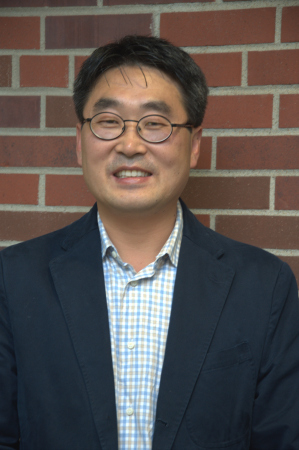 Jooho Lee, Ph.D.
Professor
School of Public Administration
---
email:
office:
CPACS  042
office phone:
department phone:
fax:
402.554.2682
Google Scholar:
personal website:
note:
This profile is pulling in data from Digital Measures. Postings on personal websites or social media do not indicate that the individual is speaking on behalf of UNO.
General Information
Biography
Jooho Lee is an associate professor at School of Public Administration (SPA) at University of Nebraska, Omaha. He is also the co-director of the Digital Governance and Analytics Lab at SPA. His research interests include public management, e-government, IT management, e-participation, crowdsourcing, social media, and inter/intra organizational networks.
Teaching Interests
Organization Theory and BehaviorManaging Information in the Public Sector,Public Administration and DemocracyAdvanced Management Theory
Research Interests
IT Management in the Public Sector,E-Government/E-ParticipationCrowdsourcing/Social Media Use by Government and Nonprofit organizationsSocial and Organizational Networks in the Public Sector
Service Summary
2021 - Present, Member, Academic Planning Council, UNO2018 – 2020 , Senator, Educational Resources and Services Standing Committee, UNO Faculty Senate2018 - 2020, Chair, The Section on Korean Public Administration (SKPA) of the American Society for Public Administration (ASPA)2021, Lead-Program Chair, 22nd Annual International Conference on Digital Government Research Conference2020, Co-Program Chair, 21nd Annual International Conference on Digital Government Research Conference2014 - Present, Research Fellow, Center for Organizational Research and Design (CORD), Arizona State University 2017 – 2020 Chair, Personnel Committee2021 - Present, Co-Director of Global Digital Governance Lab, University of Nebraska at Omaha
Awards and Honors
The Best Paper Award, Scholarship/Research - 2014
CPACS Inquiry Award, Scholarship/Research - 2020
Education
Ph D, Syracuse University, Syracuse, New York, U.S.A, Public Administration, Information Technology and Public Organization Theory, 2007
MS, Syracuse University, Syracuse, New York, U.S.A, Information Resource Management, 2001
MA, Hankuk University of Foreign Studies, South Korea, Public Administration, 1999
BA, Hankuk University of Foreign Studies, South Korea, Polish Language , Public Administration, 1997