DCS Receives the 2022 CLEP - Military Achievement Award
The Division of Continuing Studies is a recipient of the 2022 CLEP Honors - Military Achievement award.
published: 2022/08/23
contact: Christine Billings - Division of Continuing Studies
email: cbillings@unomaha.edu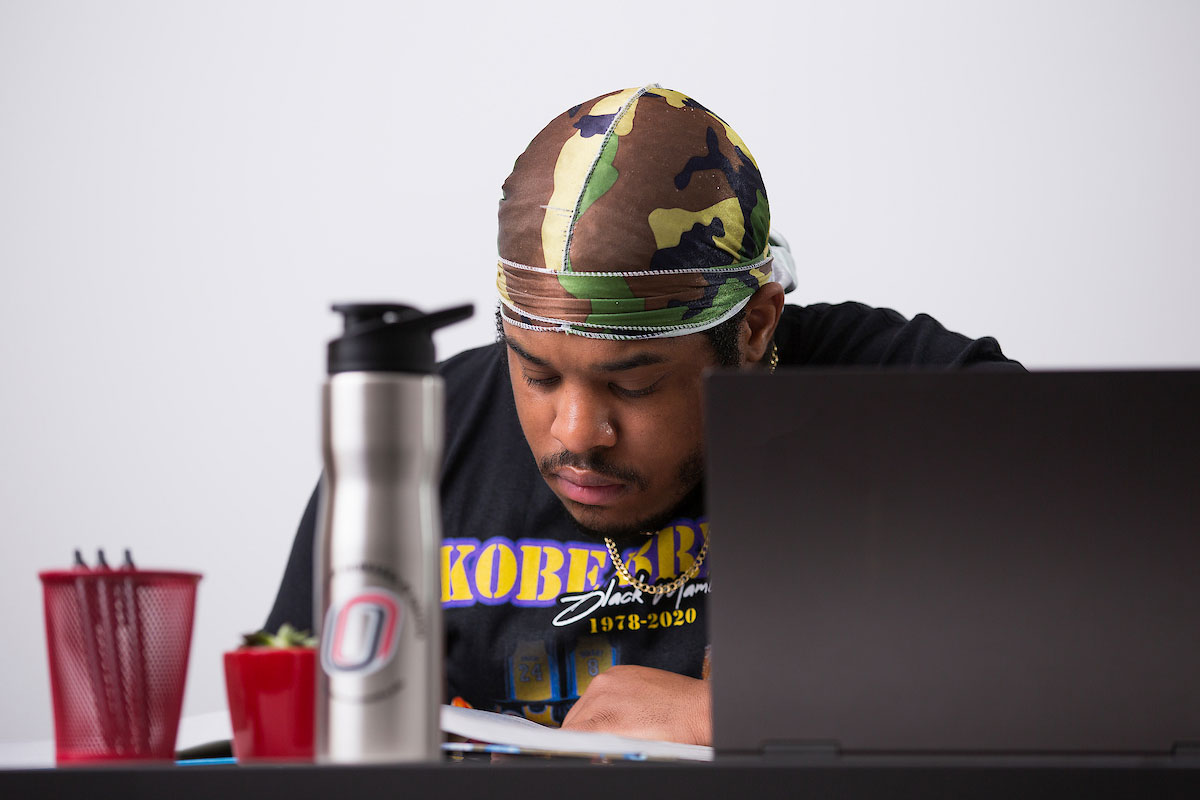 The award recognizes military test centers for administering the highest number of DANTES-funded CLEP exams. Only 20 test centers are awarded this honor each year. This national recognition is especially meaningful in light of the COVID-19-related parameters in effect on military installations during the past two year. Award recipients will be recognized at the annual National College Testing Association conference in August.
The Defense Activity for Non-Traditional Education Support (DANTES) provides no-cost education and career-planning programs for U.S. Armed Forces military service members. The College-Level Examination Program (CLEP) allows learners to demonstrate college level learning, which can be applied to their undergraduate degree program, saving time and money towards a degree.
The Division of Continuing Studies (DCS) has a long-standing history of supporting military learners that dates back to the government's Operation Bootstrap initiative in the 1940s. DCS has continued to lead the way in supporting military-connected students through its on-site student services and through the flexibility of the Bachelor of Multidisciplinary Studies (BMS) program. Testing fees are reinvested in UNO students-who-serve in the form of fee grants and textbook scholarships to offset the cost of attendance.
In addition to providing the foundation for the creation of UNO Military Connected Resource Center, DCS continues to champion the needs of this learner population through the recognition of credit for prior learning and by promoting access and opportunity to UNO programs and services. Approximately 25% of the BMS learner population is military connected.
Additional programs led by DCS include articulation agreements with the Air Force GEM program and AU-ABC. The Air Force General Education Mobile (GEM) program at UNO offers a variety of courses that fulfill the general education requirements for the Community College of the Air Force (CCAF) Associate of Applied Science (AAS). The Air University Associate-to-Baccalaureate Cooperative (AU-ABC) ensures that CCAF graduates are able to complete the BMS degree in 60 hours or less.
The Offutt AFB operations are led by Sara Karnowski, assistant director of DCS at Offutt AFB, a military spouse, and senior leader in DCS. The testing center is managed by Nate Jackson, a military veteran and graduate of the Bachelor of Multidisciplinary Studies program.