Gerontology sponsors events featuring Dr. Kenneth Rockwood
published: 2022/07/11
contact: Melanie Kiper - College of Public Affairs and Community Service
email: mkiper@unomaha.edu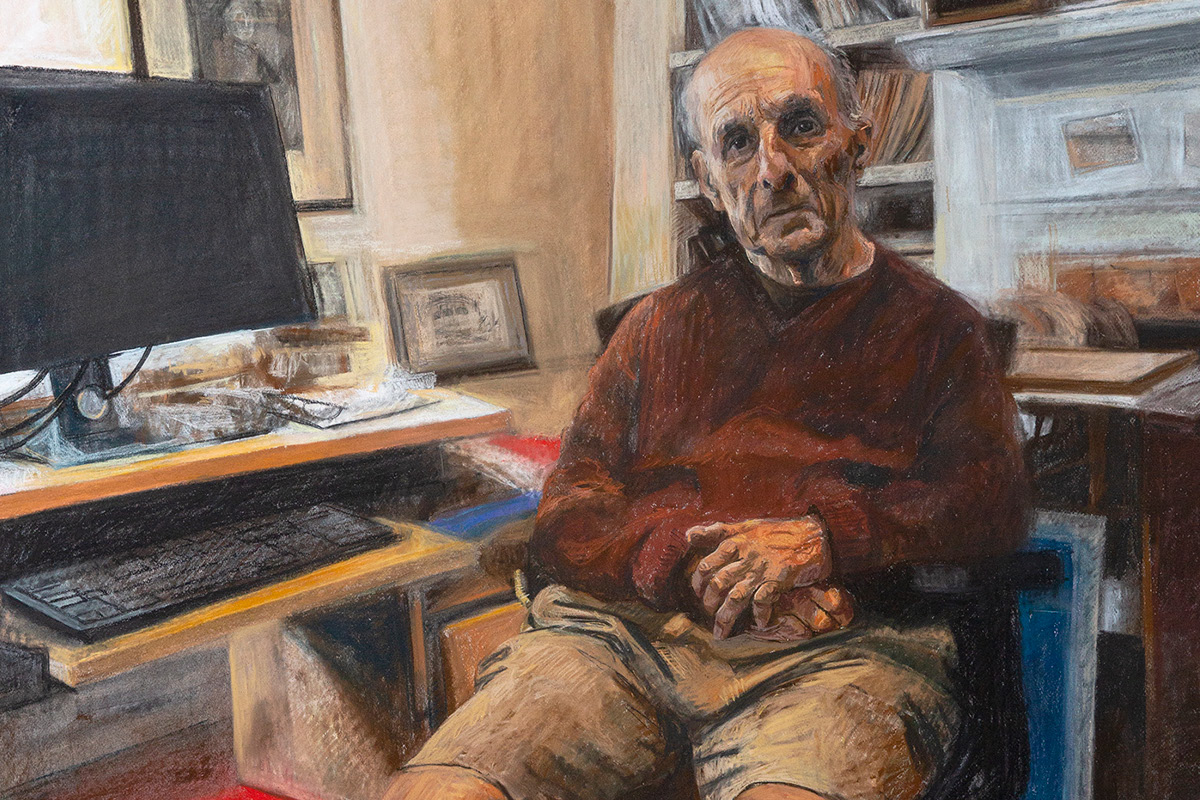 The Department of Gerontology is proud to sponsor a visit from Dr. Kenneth Rockwood, during which he will speak at two events.
Powell Memorial Lecture: Frailty, resilience, and ageism | Sept. 21
Rockwood will deliver this year's Dr. Chuck Powell Memorial Lecture on Wedneday, Sept. 21, 1 P.M., in the Thompson Alumni Center. The topic of his lecture is "Frailty, resilience, and ageism."
Rockwood is a professor of medicine, investigator, active staff physician, and the Kathryn Allen Weldon Professor of Alzheimer Research at Dalhousie University, a Canadian Institute of Health Research. A native of Newfoundland, he received his MD from Memorial University, and completed internal medicine training at the University of Alberta and geriatric medicine at Dalhousie University. A leading authority on frailty, Rockwood has more than 400 peer-reviewed publications and nine books to his credit, including the eighth edition of the Brocklehurst's Textbook of Geriatric Medicine & Gerontology. He is a member of the executive committee of the Canadian Collaboration on Neurodegeneration in Aging and leads it's Quality of Life theme, and The Knowledge Translation platform.
The Dr. Chuck Powell Memorial Lecture Series is open to university students, alumni, faculty and the community. It is sponsored by the UNO Department of Gerontology and through the generosity of Amy Haddad, Ph.D., and Steven Martin.
Please register for this free event to receive a parking permit. For more information contact the Department of Gerontology at 402.554.2272 or unogero@unomaha.edu.

This year's lecture series is one of a year-long series of events celebrating the 50th anniversary of the College of Public Affairs and Community Services. See a full list of events.
International Symposium | Sept. 22
Rockwood is the keynote speaker at an international symposium on Thursday, Sept. 22, at the Weitz Community Engagement Center.
The symposium is being held in conjunction with the Memory Serves: Drawing Others Close exhibit, which consists of two unique collections by Mark Gilbert, Ph.D., an associate professor of Art and Art History in the UNO School of Arts.
The first collection was created by Gilbert and Rockwood at Geriatric Medical Research in Halifax, Nova Scotia. Their two-year study in 2018 to 2020 used portraiture to investigate the relationships and interaction between older patients and their partners in care.
The second collection — Drawing to a Close — consists of a major collection of drawings carried out by Gilbert's late father, Scottish artist Norman Gilbert (1926-2019). The drawings were created as he sat with his wife of 65 years, Pat, as she lay dying in the hospital of Alzheimer's-related illness in August 2016.
The symposium goals are to better understand the role of relationship and community to address critical aspects of well-being, empathy, and collaboration; illuminate how the synthesis of the arts, humanities, social sciences, and medicine can reframe perspectives on care of the elderly; and explore how to play a pivotal role in addressing the challenges and rewards of caring for the elderly and of caregiver and health professional burnout and wellbeing.
Registration is required for the Symposium. For more information visit Memory Serves: Drawing Others Close.
The symposium and exhibit are sponsored by the UNO College of Communication, Fine Arts and Media; Dementia Services Development Trust; Humanities Nebraska; Nebraska Arts Council; QEII Foundation; UNO Department of Gerontology; UNO College of Arts and Sciences; UNO Medical Humanities; and UNMC Geriatric and Palliative Medicine.