AI Spring Newsletter Now Available
The UNO Aviation Institute is one of the nation's best-kept secrets in the sky. Read the latest about the institute in the spring newsletter.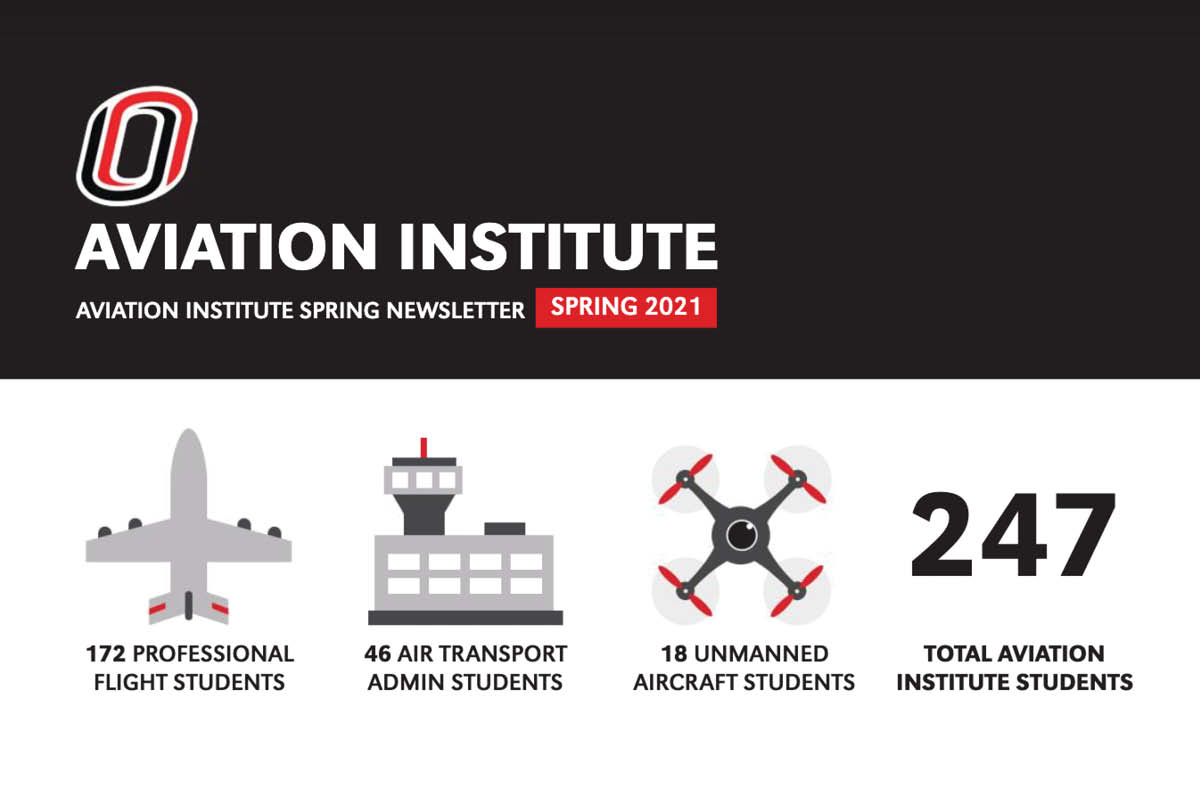 The UNO Aviation Institute (AI) Spring Newsletter includes opening remarks from Scott Tarry, Ph.D, about the effect of COVID-19 on the airline industry and how our department handled the shift. There are also articles about our new staff member, the UAS Program being included in the FAA's Collegiate Training Initiative, Rebecca Lutte's, Ph.D., appointment to the FAA Women in Aviation Board, as well as UNO leadership in Alpha Eta Rho, a professional collegiate aviation fraternity.