Logistics Management is an emphasis on management and coordination of resources to support government and private sector operations in normal and emergency situations. This concentration is available on-campus.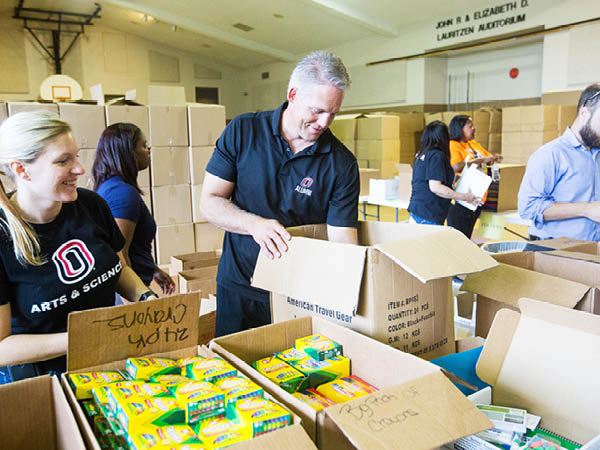 Required Courses
SCMT 3410 Sustainable Supply Chain Management
SCMT/MKT 4380 Industrial Purchasing and Logistics Management
Nine credit hours from the following:
ACCT 2000 Accounting Basics for Non-Business Majors
ACCT 2010 Principles of Accounting I
ACCT 2020 Principles of Accounting II
ECON 1200 An Introduction to the U.S. Economy
ECON 2200 Principles of Economics (Micro)
ECON 2220 Principles of Economics (Macro)
MGMT 3490 Management
SCMT 2000 Survey of Supply Chain Management
SCMT 3000 Managerial Accounting for Supply Chain Management
SCMT 3500 Operations Management
SCMT 4060 Healthcare Analytics for Business
SCMT 4070 International Logistics Management
SCMT/ISQA 4160 Introduction to Enterprise Resource Planning
SCMT 4170 Emerging Trends in Supply Chain Management
SCMT 4330 Project Management
SCMT 4350 Global Sourcing and Innovation
SCMT 4370 Supply Chain Analytics
SCMT/MGMT 4450 Managerial Negotiation Strategies
SCMT 4460 Supply Chain Integration
SCMT 4540 Supply Chain Management Internship
Within the Bachelor of Science in Emergency Management, students choose two concentrations. Several concentrations that pair well with Logistics Management include:
A minor in Supply Chain Management is also available; for more information, see the Emergency Management and Disaster Science Academic Advisor.