Logistics Management is an emphasis on management and coordination of resources to support government and private sector operations in normal and emergency situations. This concentration is available on-campus.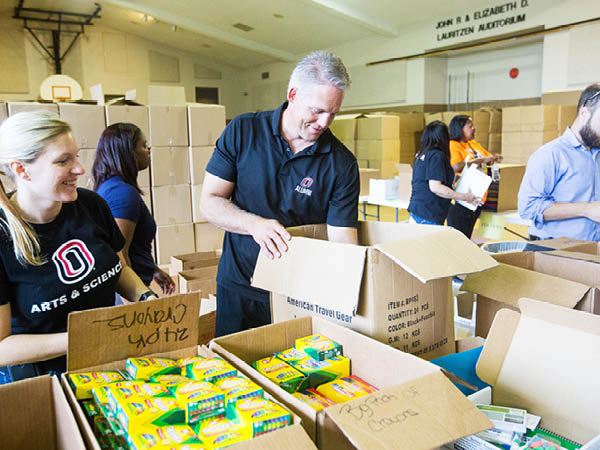 Required Courses:
SCMT 3410 Sustainable Supply Chain Management
SCMT 4380 Industrial Purchasing and Logistics Management
Nine credit hours from the following:
ACCT 2000 Accounting Basics for Non-Business Majors OR
ACCT 2010 Principles of Accounting I AND ACCT 2020 Principles of Accounting II
SCMT 2000 Survey of Supply Chain Management
SCMT 4330 Project Management
SCMT 4350 Global Sourcing and Innovation
SCMT 4540 Supply Chain Management Internship
ECON 1200 An Introduction to the U.S. Economy
SCMT/ISQA 4160 Introduction to Enterprise Resource Planning
Within the Bachelor of Science in Emergency Management, students choose two concentrations. There are 15 concentrations to choose from. Several concentrations that pair well with Logistics Management include: Aviation Administration, Intelligence and Security, Private Sector Management, Geospatial Science, Natural Disasters, Planning and Preparing for Urban Hazards, and Tribal Management and Emergency Services.  
A minor in Supply Chain Management is also available; for more information, see the Emergency Management and Disaster Science Academic Advisor.  
Our Campus. Otherwise Known as Omaha.
The University of Nebraska does not discriminate based on race, color, ethnicity, national origin, sex, pregnancy, sexual orientation, gender identity, religion, disability, age, genetic information, veteran status, marital status, and/or political affiliation in its programs, activities, or employment. Learn more about Equity, Access and Diversity.
scroll to top of page