Scott Campus Welcome Week | Monday, August 23 - Friday, August 27
Scott Campus is welcoming back Mavericks to the Fall 2021 semester with events, free food, and activities.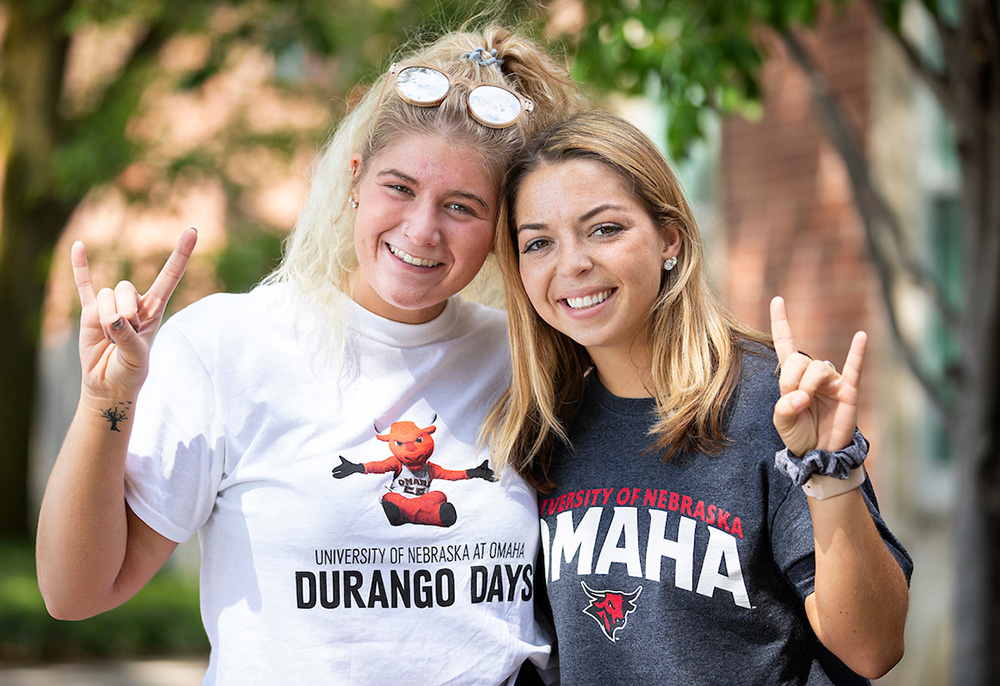 Monday, August 23 | 9 - 10:30 A.M. | PKI Back Patio
Pancake Man
Kickoff Welcome Week and come enjoy free pancakes, sausage links, and orange juice!
Sponsored by Union Pacific
---
Tuesday, August 24 | 10 A.M. - Noon | PKI Atrium
Fruit Smoothie and Frozen Coffee Bar
Sponsored by the UNL College of Engineering
9 P.M. (doors open at 8:30 P.M.) | Courtyard outside of Maverick Landing
Taste of Aksarben & Outdoor Movie - Durango Days Event
New Student and Family Programs is bringing in a Taco Truck and showing the hot new release, Space Jam: A New Legacy.
---
Wednesday, August 25 | 3 - 5 P.M. | PKI Front Patio (158 PKI if raining)
Student Involvement & Resource Fair
Opportunity to meet with PKI student organization representatives and resource offices across campus.
Free Dippin' Dots in the Atrium!
---
6 - 9 P.M. (doors open at 8:30 P.M.) | Newman Center -
1221 S. 71st St
Newman Center Welcome BBQ -Durango Days Event
The St. John Paul II Newman Center is inviting you for a welcome back BBQ. Grab a friend and join the fun! There will be games and opportunities for mingling with other new and current students.
---
Thursday, August 26 | 7 - 8:30 P.M. | PKI Back Patio
Rockin' the Patio
Get ready for mini-golf, spikeball, four-square, yard bowling, cornhole, and more!
Pizza and refreshments will be served.
There will be prizes for winners of mini-golf and the longest-lasting ace of four-square, so make sure to bring your friends, roommates—anyone!
Sponsored by Nebraska Engineering Student Council at Omaha
---
Friday, August 27 | 9 A.M. - 1 P.M. | Mammel Hall
Transportation Showcase -Durango Days Event
E-Bikes, ORBT, and B-Cycles OH MY! Learn more about the many ways you can navigate to, from, and between campuses using a wide range of transportation options available at UNO during the Transportation Showcase.
See how easy it is to ride a bus or campus shuttle with hands-on demonstrations. Take a spin on an e-bike or electric scooter. Find a carpool buddy or even walk away with a free B-Cycles membership or UNO branded bike light.