New Faculty Highlight: Foluso Ayeni
Foluso Ayeni is joining our Information Systems and Quantitative Analysis department.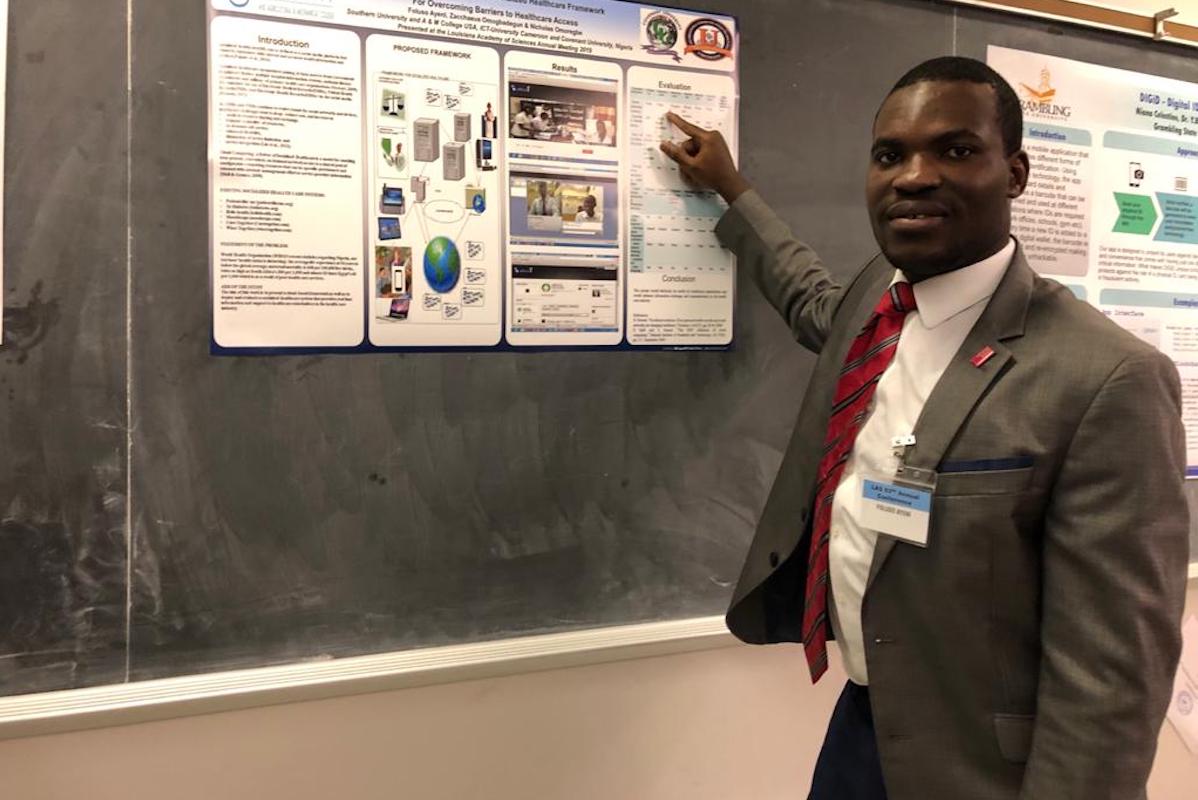 Name: Foluso Ayeni
Research Areas: eLearning, ICT Adoption and Diffusion, eHealth, ICT and Development
Hometown/State (Provence)/Country: Lagos/Lagos/Nigeria

Q: Welcome to IS&T! Can you tell us a little bit about your area of expertise and the classes you'll be teaching?

My area of expertise spans through Information systems and Management. At UNO, I'll be teaching Modern Business Statistics and Data Analytics (Using R statistical programming tool), Management Information Systems and Information Systems Analysis and Design.

Q: When did you realize what you wanted to do? Any role models help you on your path?

I realized what I wanted to do just after obtaining my bachelor's degree in 2012. A Stallings Distinguished International Scholar and Professor of Management Information Systems at East Carolina University inspired me and was very instrumental in my academic journey. My professors during my Bachelors and Masters Degree also mentored me.

Q: As an undergrad/graduate student, what were your major stepping stones to guide your career trajectory to where you are now?

As an undergraduate student, I organized tutorial and problem-solving sessions for my peers. As a grad student, I took the lead by serving as graduate student's coordinator and led students to present at several local, statewide and national academic colloquiums and conferences. I also served as graduate teaching and research assistant.

Q: Tell us a little bit about IS&T! What's a typical day look like for you?
The College of Information Science and Technology is a unique one, packed with erudite scholars, researchers, instructors and professors. It is indeed highly innovative and collaborative. Everyday for me is an opportunity for me to learn something new either by seeking better ways to improve my approach to teaching, helping students struggling with the practical/lab session of my classes or conducting research.

Q: What major advice do you have for students as they navigate their own career paths?

"Education is the most powerful weapon which you can use to change the world," Nelson Mandela

Q: Anything else you want us to know about you?

I love travelling/adventure, playing board games and watching live football and soccer games.