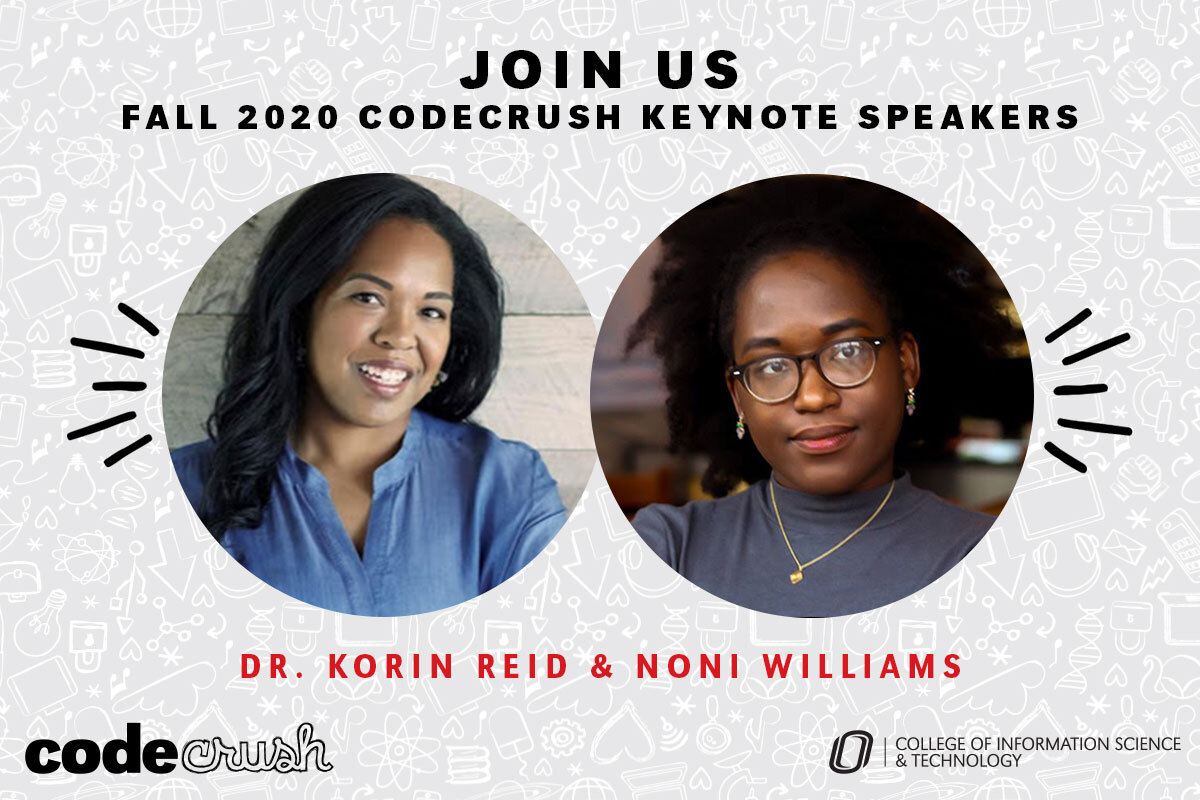 Join us for our CodeCrush Keynote Speakers! These free talks will inspire and motivate you, not matter what your age.

CodeCrush is designed help create a more inclusive workforce in IT. IS&T inspires CodeCrushers to take a deeper look at IT through hands-on experiences with emerging fields such as bioinformatics, IT innovation, music technology and cybersecurity. Due to COVID-19 restrictions, we're happy to announce the CodeCrush Keynote Speakers will be available for everyone to view. 

Feel free to show these talks during your classes, for individual learning, or just because you love IT! 

RSVP below for the Zoom links! 
Learning to Trust Yourself with Noni Williams
Thursday, November 5th 
8:30 AM - 9:30 AM
RSVP

Noni Williams finds her passion in solving problems and helping others understand that they are capable of solving problems too. She currently works as a Data Analyst at Kiewit, as well as independent data analysis work in the community. She has a BA in Mathematics and is pursuing an MS in Mathematics with a concentration in Data Science. For Noni, data science is the perfect intersection between innovative problem solving, computer science, statistics, and math. In her free time, she enjoys hosting writing workshops with the Nebraska Writers Collective, nature photography, and solving math coding problems on projecteuler.net.
We follow the story of Noni's experience in STEM from childhood to her current professional journey. We join Noni as a young girl with her field book in hand, cataloging plants and bugs and we leave the talk knowing the joy of exploring and experimenting in STEM does not have to end.
The Real AI Evolution with Dr. Korin Reid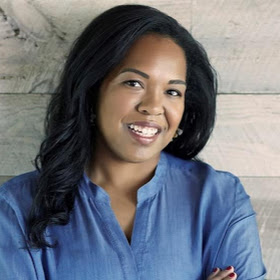 Saturday, November 7th 
1:00 PM - 2:00 PM 
RSVP

Dr. Korin Reid earned her Ph.D. in Chemical Engineering from Georgia Institute of Technology where she leveraged Artificial Intelligence and Operations Research to determine cost-effective means of producing biofuels from biomass in the southeastern United State.  In addition, Dr. Reid has held various Data Science roles in the healthcare space.  This includes building massively scalable Machine Learning solutions scaling to billions of records and impacting more than 160 million covered lives and a third of US hospitals.  For this effort, Dr. Reid was named to Forbes 2017 "30 Under 30"  list in the Science category.  Dr. Reid has a wealth of experience leading large Data organizations including Data Science, Data Engineering, and Software Development teams.  Dr. Reid currently serves as CEO of Ellison Laboratories, a consulting firm that specializes in leveraging Artificial Intelligence and Operations Research to transform organizations in the healthcare, energy, and education technology verticals.

Dr. Reid will be talking about "The Real AI Revolution." Artificial intelligence is steadily becoming ubiquitous in our society and is beginning to permeate nearly every aspect of our daily lives.  This talk will provide a high-level understanding of this important technology while demonstrating important applications and highlighting how we all can participate in the very exciting AI revolution.
Media Contact
If you have a story idea, news tip or inquiry please contact:
Amanda Rucker, Communication Specialist, College of Information Science & Technology
arucker@unomaha.edu • 402.554.2070