New Faculty Highlight: Deanna House
An alumni of our MIS graduate program, Deanna House is returning as a new faculty member this fall. Check out her story and what led her to teaching.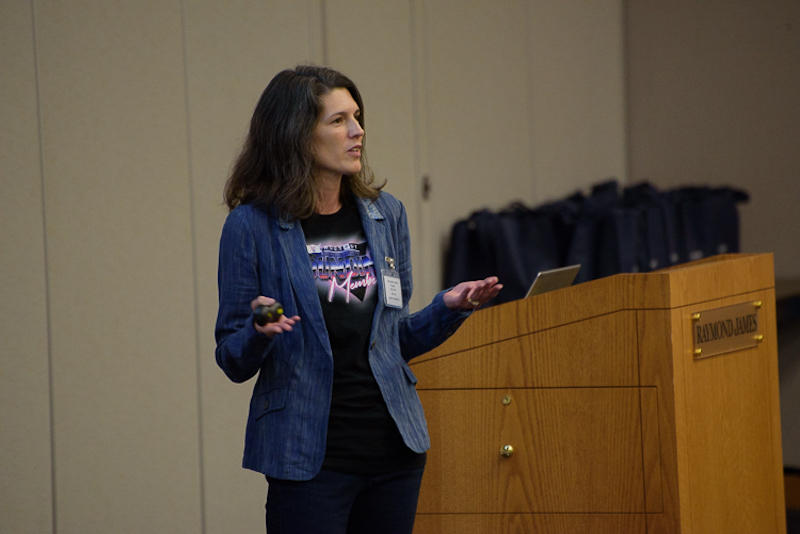 Name:  Deanna House
Research Areas: Behavioral Information Security/Cybersecurity
Hometown/State (Provence)/Country: Omaha, NE

Q: Welcome to IS&T! Can you tell us a little bit about your area of expertise and the classes you'll be teaching?

I will be in the Information Systems & Quantitative Analysis department. This fall I will be teaching Computer Security Management and Advanced Systems Analysis and Design.

Q: When did you realize what you wanted to do? Any role models help you on your path?

It took me awhile to figure that out. I actually received my Master's at UNO and chose the thesis track. It was a great experience, so I decided to pursue a PhD so that I could continue to teach, and conduct research – with a great schedule. I come from a family of teachers, both of my parents were educators in Omaha for many decades, so I credit them with my love for teaching!

Q: As an undergrad/graduate student, what were your major stepping stones to guide your career trajectory to where you are now?

I started out in community college as a mainframe programmer. I knew that I wanted to do something that had job demand, but I wasn't sure about sitting behind a computer all day. I continued with a degree in Human Resources Management and then rounded that out with graduate degrees in MIS and Information Systems. I also worked in Omaha while in school as a Business Systems Analyst and was able to apply many of the things that I learned in school to my job. This is also reflected in my research and teaching.

Q: Tell us a little bit about IS&T! What's a typical day look like for you?

My typical day involves preparing to teach my courses, working on a conference presentation, rewriting a journal publication, meeting with students, meeting with colleagues about research projects, or attending meetings. I keep busy and no day is ever the same!  

Q: What major advice do you have for students as they navigate their own career paths?

Diversify your coursework! And do not be afraid of the technical classes. While writing code is not for everyone, you will still need to understand how computers and programs work to make your career more fulfilling. The thing that I love about our field is that there is no set path. You can start out in one area and switch over to another role as you gain knowledge and experience.

Q: Anything else you want us to know about you?

I have been away from Omaha for almost 15 years and am incredibly excited to be back! Go Mavs!
Media Contact
If you have a story idea, news tip or inquiry please contact:
Amanda Rucker, Communication Specialist, College of Information Science & Technology
arucker@unomaha.edu • 402.554.2070