Scholarship Spotlight: IS&T's JumpStart Scholarship
With life circumstances and financial needs shifting, IS&T is offering a JumpStart Scholarship to encourage new IS&T graduate applicants to continue on with their studies.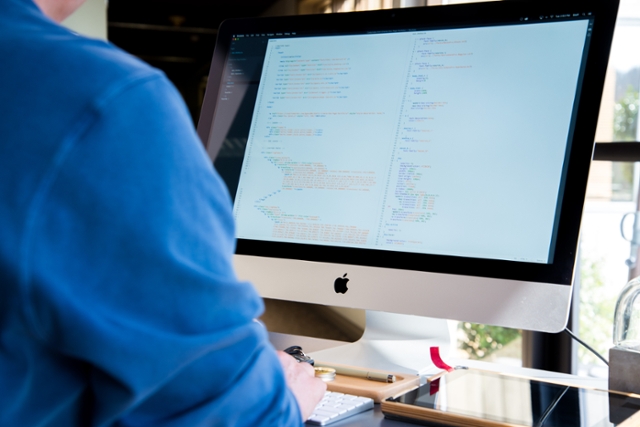 The College of Information Science & Technology understands that life circumstances and financial needs continue to shift during these unprecedented times in our world. In response, the CIST JumpStart Scholarship was created to encourage new CIST graduate applicants to achieve their academic and professional goals. This scholarship is a one-time award (not recurring) for the first enrolled term in a CIST graduate degree program. Scholarships are limited by the funds available and will be awarded to students who are enrolled on a first-come-first serve basis.
Eligibility & Scholarship Amount
To be eligible for the Jump Start Scholarship, you must meet the following criteria:
Be fully-admitted to a CIST graduate degree program for Fall 2020 or Spring 2021

Be enrolled in the program in Fall 2020 or Spring 2021



Tiers

$500 for 3-5 credits
$750 for 6-8 credits
$1,000 for 9+ credits
This scholarship applies to tuition only — not fees, books, housing, etc. The scholarship will be applied directly to student accounts along with the first tuition bill. Students will be notified of the award as soon as they are enrolled in courses.
Students accepting a graduate assistantship, UNO Graduate College JumpStart scholarship, and, students using the NU Employee Scholarship are not eligible for the JumpStart Scholarship. New enrolled students receiving UNO advantage scholarships are eligible to receive this scholarship.
The amount of the scholarship is the same for both Nebraska residents and non-residents )including international students). 

Apply Today
Media Contact
If you have a story idea, news tip or inquiry please contact:
Amanda Rucker, Communication Specialist, College of Information Science & Technology
arucker@unomaha.edu • 402.554.2070