IS&T Students Dive Deep into Innovation in Germany
This summer, a dozen graduate and undergraduate students from IS&T visited Berlin, Germany to get a quick lesson on how the Germans approach technological innovations.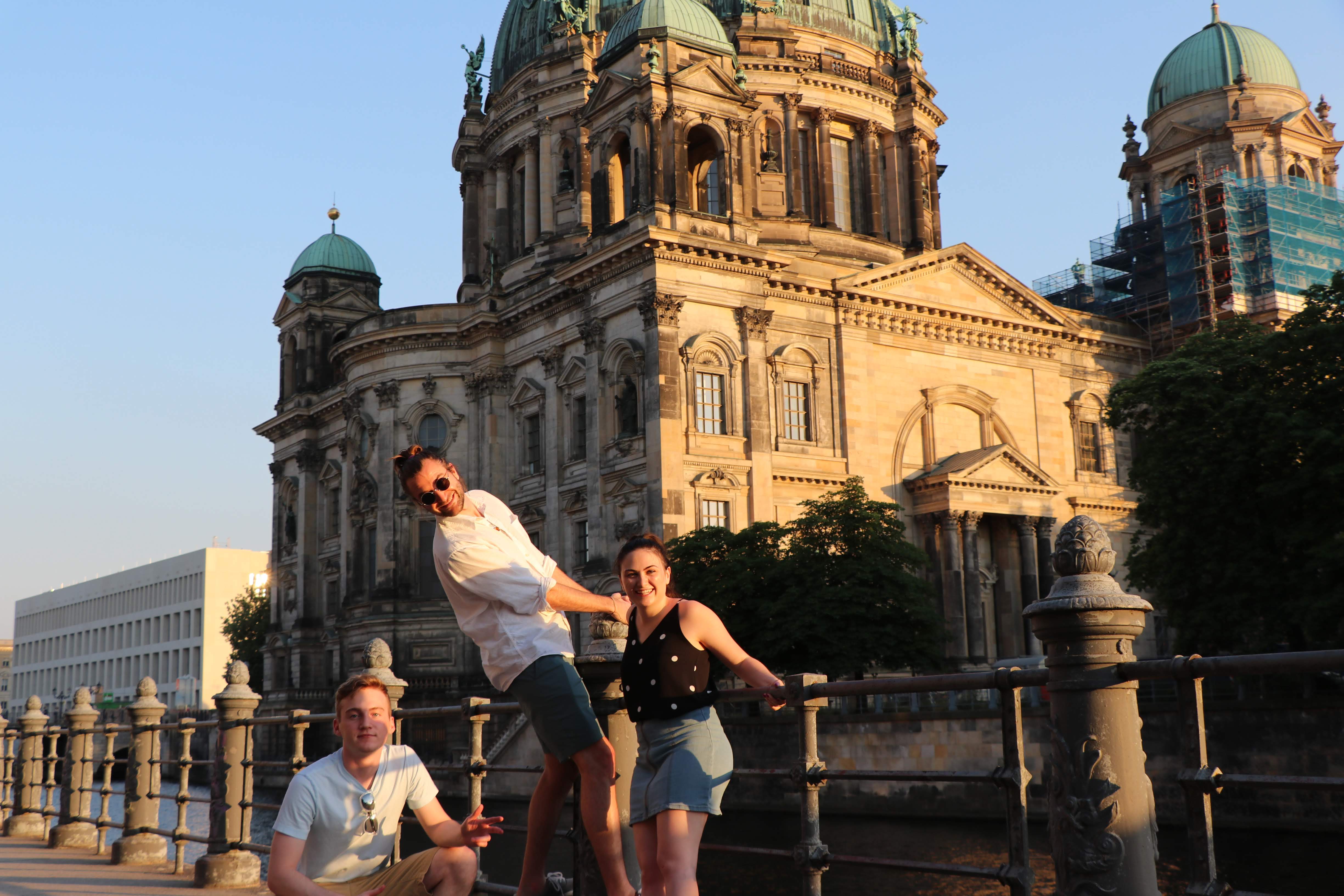 As a hot-bed for technological innovations, Germany is a virtual playground for information technology students looking for inspiration. When Dr. Magie Hall, an assistant professor at the University of Nebraska at Omaha (UNO) College of Information Science and Technology (IS&T), won the first-ever IES Abroad Faculty-Led STEM Program Award to take a group of students abroad, she knew right where they needed to go.

"Berlin is Germany's start-up capital, and one of the largest start-up cities in Europe," Hall said. "As a STEM major, Berlin is both fun and valuable."
Hall's submission "Innovation, Analytics, and the Role of Services in the Modern Startup Scene" helped her win the $15,000 award. A group of eight undergraduate and four graduate students, all from IS&T's IT Innovation and Management Information Systems programs, headed to Berlin along with Hall, fellow IS&T assistant professor Dr. Christian Haas and Dr. Ann Fruhling, director of the School of Interdisciplinary Informatics.
"I learned about how businesses in Germany care about their employees. Employees are treated as assets, not resources. I will carry this over to my studies and career in IT Innovation as I consider starting my own startup one day." IT Innovation student, Anna Newby, said about experience with the trip.
Over the course of two weeks this July and August, the students saw the inner workings of the innovation departments of Siemens, IBM, and Kolibri Games. The group also had ample time to take in the sights and sounds of Berlin culture, an aspect that many students said was some of the most valuable time spent.
"This experience within Berlin and other parts of Germany expanded my personal, professional, and academic perspectives to a greater appreciation for globalism and engagement of others. IT innovation requires difficult problems to be solved by utilizing technology in a novel way," Michael Mazgaj, who is earning his master's degree in IT Innovation. "This trip assisted in helping to understand another's cultural norms and organizational structure; really assisting in expanding my reflections on management of others, and the dynamic relationships that exist in technology development and its applications."
Hall, who earned her Ph.D. in Germany, was well versed in the country's entrepreneurial spirit and said they're exploring making this trip a regular offer at IS&T.

"The faculty in charge gave us the freedom to explore on our own, yet always offered advice and knowledge of "how" or "why." Their insight to tech and innovation was never administrative in nature, rather, more of a mentorship-like relationship that allowed our own inward reflection and growth," Mazgaj added. "This journey would not have been the same without them."