Recharge Your Creative Energy with Post-Grad Study

Whether you seek a mentor's guidance on your work for a whole semester or simply want to gather fuel for your creative fire by joining us at Residency, the UNO MFA in Writing program offers Post-Graduate Enrichment Courses designed for you.
Any writer who already holds an MFA in Writing, MA or PhD in English, or has a strong background in literary writing, can apply to participate in a single Residency or choose to add an individualized version of the UNO MFA semester of one-on-one mentorship. 
---
Application for Post-Grad Study
You will apply as a Non-Degree student. Application requirements vary, depending on the course.  Contact us for details.
---
Post-Grad Courses
Enrichment Residency Session
Join us for an entire Residency, attending lectures, workshops, and readings. The Enrichment Residency affords advanced writing students additional intensive contact with published and apprentice writers to reinforce their life-long commitment to the art of writing and to the continuing development of their craft. You can choose to attend only a Residency, or you can add an optional Seminar to work with a mentor.
Enrichment Seminar in Writing
The Enrichment Seminar provides you the opportunity to work one-on-one with a mentor for a full semester. You might launch a new writing project or complete a current one; or perhaps you have a degree in one genre and want to pursue study of another; or maybe you would like to spend a semester of intense practical study in a radical departure from your prior literary aesthetic. Your semester work is tailored to your writing interests.  To enroll in a Seminar, you must complete an initiating Enrichment Residency Session.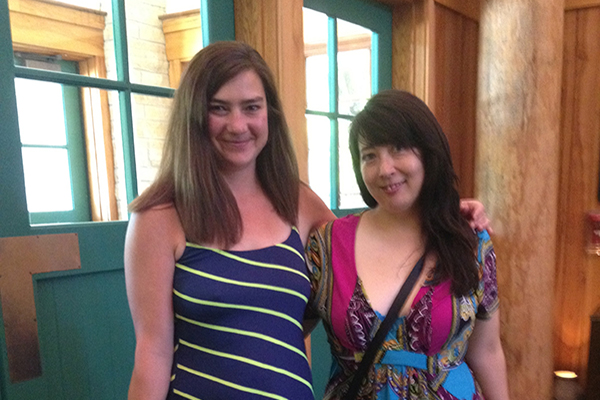 ---
Costs
Post-Graduate Enrichment Courses are for non-degree seeking students, and credits are nontransferable to the UNO MFA in Writing program.  Please note that post-graduate students will be responsible for full tuition and fees and are not eligible for Federal Financial Aid through student loans.  Tuition and fees are calculated based on 2 Credit Hours for the Enrichment Residency and 6 Credit Hours for the Enrichment Seminar, and the current Meals & Lodging fee applies.  Limited scholarships from the UNO MFA program may be available.
Post-Graduate Estimated Tuition   for Fall 2016/Spring 2017 Per Course

Post-Grad Residency (2 Credit Hours) Non Resident Tuition
$1252
Post-Grad Residency (2 Credit Hours) Resident 

Tuition

$820
Post Grad Seminar (6 Credit Hours) Non Resident 

Tuition

$3756
Post Grad Seminar (6 Credit Hours) Resident 

Tuition

$2460
Residency Meals & Lodging (Single Room Rate for 9 nights)
$1551

Additional fees assessed,
based on credit hours per course
Upcoming Residency Arrival and Departure Dates: 
December 28, 2016-January 6, 2017 
July 14-23, 2017