Creative Writers Committed to a Literary Career
Personalized One-On-One Mentorship

The Best Decision for Furthering My Writing Career

Official Apparel Available
---
The University of Nebraska at Omaha's low-residency MFA in Writing program is composed of four 16-week at-home semesters and five 10-day conference-style residencies.

To explore detailed information, use the MFA in Writing pulldown menu above. 
Overview
Over the course of the program, you will earn 60 credit hours toward a Masters of Fine Arts degree in one of four genres: Adult or Young Adult Fiction, Poetry, Stage & Screen, or Creative Nonfiction. The semesters and residencies are integrated to help those who desire to hone their writing and critical thinking in order to participate competitively in the wider domain of contemporary American letters.
At Residency, you will attend lectures, workshops, and readings, and you will be paired with a Faculty Mentor with whom you will meet to design your study plan for the home-based semester. 
During the semester, while devoting a minimum of 25 hours per week to your studies, you will have time to maintain commitments to family or job while you pursue your literary studies within a flexible structure of writing, guided readings, and critical response.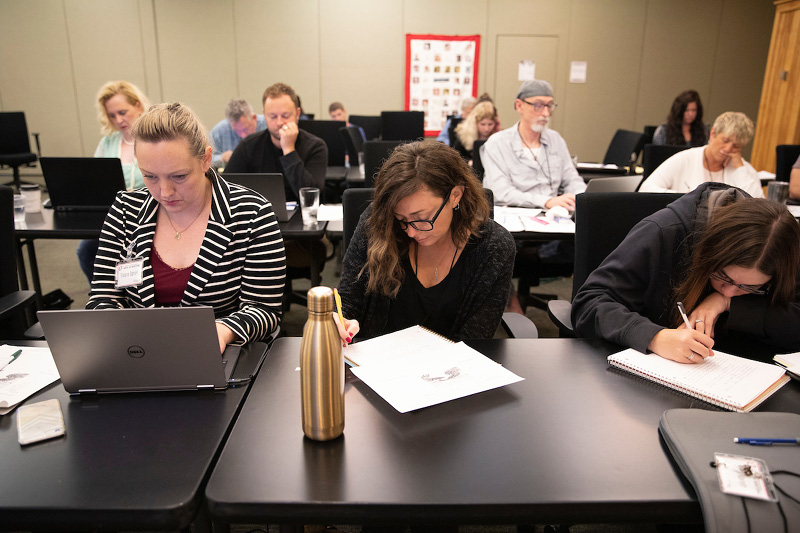 Choose your Pathway
We offer 3 Pathways to your MFA in Writing degree, including the traditional low-residency model and opportunities to transfer credit or take classes offered online or on campus by any University of Nebraska campus as part of your degree. 
Pathway 1 Traditional Low Residency MFA in Writing
Currently enrolled and new students are automatically enrolled in this pathway, unless otherwise approved.
Pathway 2 Partial Substitution of Credit Hours Already Earned
If you have successfully completed graduate-level coursework at UNO or any accredited institution, you can reduce costs by requesting that up to 18 hours of previously earned credit be applied to the UNO MFA in Writing degree. Subject to approval. 
Pathway 3 Partial Substitution of Credit Hours Earned Through Additional Coursework
You have the option to enroll in a limited number of approved courses offered on campus or online by any University of Nebraska campus and have those credits substituted for required MFA degree credit hours. Subject to approval.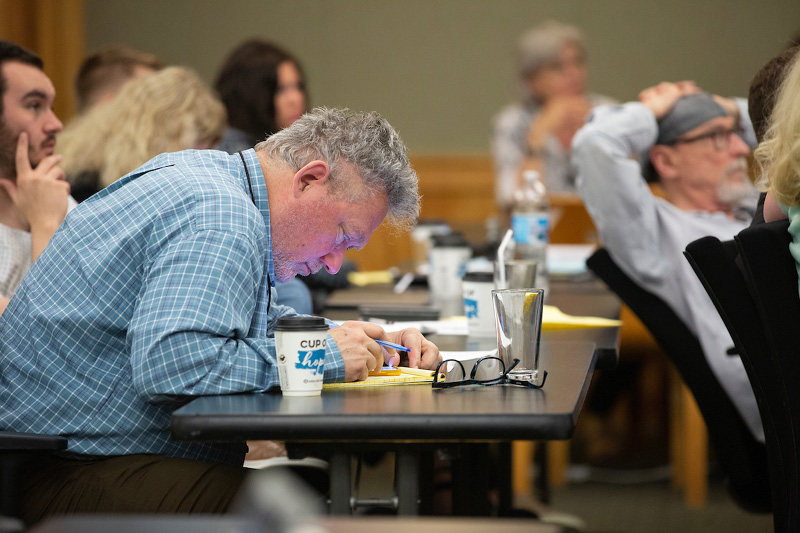 Our Emphasis on Mentorship
Our Faculty Mentors are chosen not only on the basis of their literary and teaching accomplishments, but also because their approaches to teaching and the craft of writing coincide with our emphasis on Mentorship. 
Each of our fine corps of faculty mentors is a practicing writer in his or her respective genres, and all bring to our program a collective wealth of experience and practice in contemporary writing and publishing. Every one of them is committed to the UNO MFA program's emphasis on personalized one-on-one student-mentor relationships. From the initial pairing each semester of a student with a faculty mentor at residency, the bond of trust and mutual respect for their common goals carries them through the months of study when they are separated by geography but in touch through ongoing personal correspondence.  Our faculty pour their talents and energies into coaching their students for success in their writing careers.
---